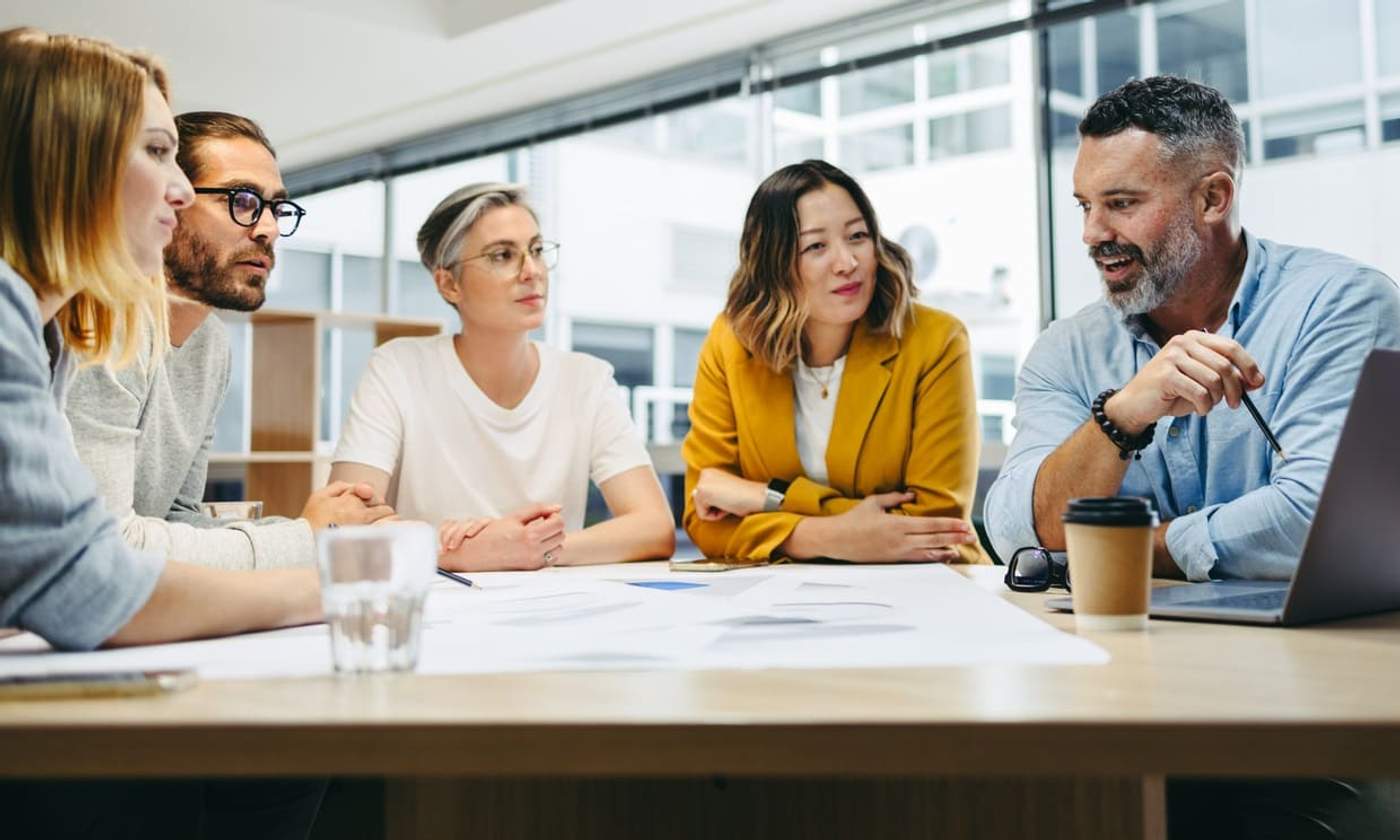 Is Buying a Printer Worth It?: The ROI on Your Plotter Printer

How quickly can a plotter printer ROI in an AEC office?
Plotter printers offer the ability to produce intricate large-format prints. The right printer offers many benefits to AEC professionals. However, the initial cost is known to be substantial. Naturally, this raises some concerns with business owners and office managers. Is buying a printer worth it? How much will you gain from an in-office plotter printer, and how quickly will it recoup the expense in efficiency and quality prints?
This article will answer questions like "Is buying a printer worth it?" as we unpack the return on investment (ROI) of plotter printer ownership for AEC offices. Determining ROI involves analysing upfront expenses against long-term savings, as well as the impact plotter printers have on your internal workflow productivity.
By also making use of our provided instructions for machine ROI calculation across different plotter printers, AEC professionals can more easily determine the real value of owning and using a plotter printer within your office environment.
Why Make a Plotter Printer Investment for Your AEC Firm
In the Architecture, Engineering, and Construction (AEC) sector, highly detailed prints are an essential part of the business. Diagrams, maps, and detailed renderings are part of what you produce and are essential to putting well-designed plans into action. Most AEC offices either have their own high-end plotter printer capable of large and extremely precise prints or pay a printing service to create the documents they need.
So, is buying a printer worth it? Investing in a plotter printer has two primary benefits. The first is to streamline your office by eliminating delays when a new print is needed. The second is to save money in the long term by no longer requiring an outsourced printing service.
Buying a Plotter Printer: Cost Analysis
What is the total cost of purchasing a plotter printer for your AEC firm? Let's take a closer look at the contributing factors that can influence the total investment cost of a new printer.
The investment cost of a plotter printer goes beyond the machine itself. Your investment cost may include other contributing factors such as ink, substrates (paper), software, and more. In some cases, you can use a machine ROI calculator to help you visualise the investment on a more complete scale.
**Up-Front Costs vs. Outsourcing **
When asking, "Is buying a printer worth it," consider the compatible price to outsourcing your printing needs. Purchasing a printer requires an upfront cost, but how does this compare to your spending in one to five years of outsourced printing?
Once you purchase a printer, consider additional expenses. For example, your printer may require new software and even team training to make use of all its features. You may also be interested in accessories like extra rollers, trays, or support furniture that contribute to the cost.
Maintenance and Operating Costs
Consider any operating costs, such as electricity or the cost of a maintenance service to keep your plotter printer in top condition.
When you own the printer, the cost of ink and paper also becomes a direct financial matter. Remember to measure these expenses by the square foot rather than in ounces or sheets.
How to Prolong Printer Lifespan
Taking good care of your printer can also ensure that you get better performance over a longer period of time. Prolonging the lifespan of your printer prolongs its value to your team.
The Benefits of In-Housing Printing With a Plotter

Having your own plotter printer in the office can save time and money in your day-to-day routine as an AEC business. But why is buying a printer worth it? There are several benefits that come with in-house printing with a plotter.
How Much Will In-House Printing Save the Business?
First, consider the total cost of outsourcing your printing needs. Your office pays not only in cash but also in time. A plotter printer is an asset for the entire team.
The Cost-per-Print of a Plotter Printer vs. External Printing Services
Compare the cost of your printer investment to the cost of your print outsourcing. Include the recouping of those regular expenses into the value created by having an in-house plotter printer. Every cost for servicing, materials, and additional fees is now revenue that you can restore with the use of your plotter printer.
Improved Workflow Efficiency and Productivity
Waiting for AEC drawings may have been slowing your company down further than expected. With instant printing of highly detailed pages, teams can dive into the next step. This can vastly accelerate your efficiency and productivity as a result.
Quality and Control Advantages
Lastly, when your printer is in the office, you have absolute control over settings and print quality. It may be worth your time to explore the printer and its settings to gain the greatest benefit from this new and useful technology.
How to Conduct an ROI Calculation on a Plotter Printer
If you are wondering if buying a printer is worth it, simply explore an available machine ROI calculator that can help predict the ROI of any type of investment. We can walk you through the basic steps to calculate your plotter printer's ROI.
Step 1: Calculate Initial Investment
First, determine the total cost of investing in a new plotter printer for your AEC firm. Combine the costs of the machine, ink, paper, software, and furnishings to ensure you have the full scope of your initial investment.
Step 2: Estimating Ongoing Costs
Next, consider any ongoing costs. This may be the cost of maintenance, the cost of subscription software, and the occasional re-ordering of ink and paper.
Step 3: Calculate Savings on Outsourcing
From there, it's time to consider the difference between plotter printing inside your office and the outsourcing costs of sending every printing job to a third party. Outsourcing will charge you a premium for every print, while a plotter printer passively saves money by eliminating the need for outsourcing to print.
Step 4: Calculate Productivity Gains
Productivity tends to ebb and flow over time. The value you gain from an in-house plotter printer is greater than just the monetary savings. If your team can quickly print every chart and diagram when the design is finished, calculate the productivity reclaimed by no longer waiting on the print shop.
Step 5: Estimate Useful Life
Determine how long your plotter printer will last. This unique calculation depends on both the model of the plotter printer and how well you take care of it. The longer a printer lasts, the more easily it will ROI and enhance team member's ability to rise through the ranks.
Step 6: Calculate Annual Savings
Next, calculate the amount of money you can save by plotting your own prints in the office. Not only can you avoid sending jobs off to the printer and waiting to receive them, but you also save on every expense related to your external printing service.
Step 7: Calculate the Total ROI
Now that you have all the positive and negative numbers, tally them up together. Money lost is the amount paid to secure the printer and get it working with the company software. Money gained includes the savings that come from not using your previous printing service. You can also derive value from team efficiency without printing delays.
Together, the positives and negatives will reveal that a plotter printer is an excellent addition to any AEC office. Ultimately, the answer to "Is buying a printer worth it?" is generally a positive one. All that's left is to choose the right one.
Step 8: Estimate the Payback Period
Estimate approximately how quickly your investment pays for itself and begins making positive ROI. Consider the value brought by an in-house printer compared to the hassle of creating high-detail prints that your business relies on to continue each project.
Reach Out to HP Today to Make Further Inquiries or Purchase Requests About Plotter Printers
HP is proud to provide superb quality plotter printers that can streamline your AEC office in surprisingly efficient ways. If you're ready to empower your AEC team with the ability to print and perfect high-detail documents at any time, HP is here to help. By considering all the costs, savings, and efficiencies, you will quickly see the valuable ROI of an HP plotter printer for your AEC firm. Contact us today to discuss your plotter printing needs.
Download our eBook now and discover how innovation is streamlining workflows, producing prints of unmatched quality and increasing IT efficiency like never before.

While we can't meet in person, why not to attend a live product demo or join live presentation from our experts.
To schedule it in advance, simply click the corresponding button below.