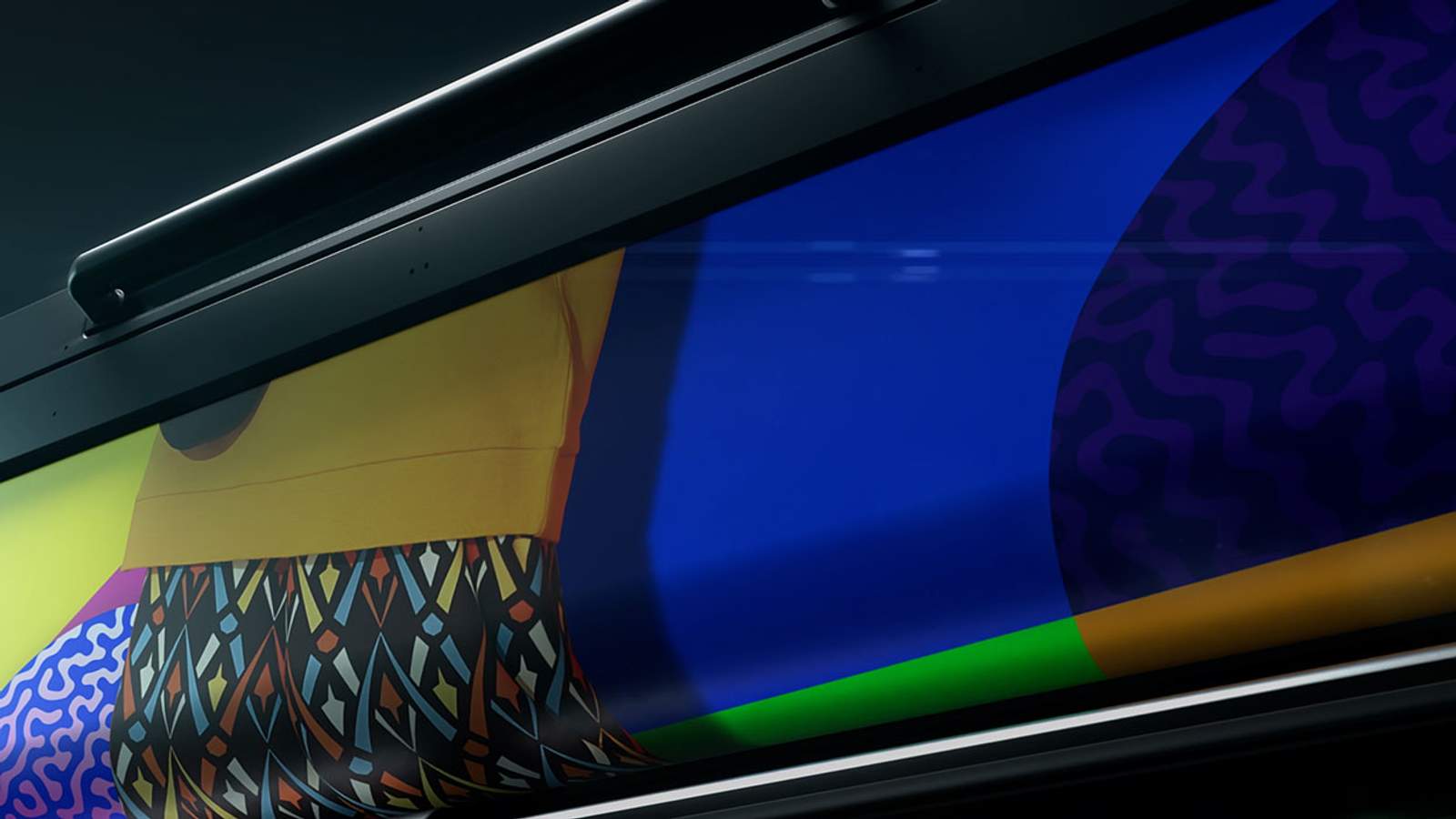 New HP Large-Format Printers Help PSPs To Win Higher-Value Jobs
The large-format print market is thriving. According to one recent study, the global value of value of large-format printer (also known as wide-format printing) is set to grow by 3.2% a year between now and 20261. But even in a growing market, the combination of lockdown and rapidly changing consumer and technology trends presents challenges for print service providers (PSPs).
Research carried out in late 2020 predicts a period of market consolidation, in which the successful companies are the ones that adjust to new realities. They will do this, according to the researchers, by broadening the range of products and services they provide, by cutting costs, embracing digitization and cutting turnaround times 2.
The question for PSPs, is they can do this? Part of the answer is to invest in the latest, cutting edge printing technology. That's why HP is launching the new HP Latex 700 and 800 Printer series. These new latex printers support media and inks specifically designed to help PSPs be equipped to win higher-margin print jobs. And they're fitted with the latest time-saving and productivity-enhancing technologies.

Introducing the HP Latex 700 and 800 Printer series
On [February 2nd], HP launched the new HP Latex 800 and HP Latex 700 printer series. Designed to help PSPs to win big and maximize their revenue, these two new latex printer series come with a range of features that enhance productivity specifically in those areas where it delivers the most benefit to your business.
Ways in which the HP Latex 700 and 800 Printer series can benefit your business include:
Print jobs with more vivid colors and dazzling whites, striking contrast and sharp 4-point text using improved HP inks and the whitest white ink available on the market today 3.
Fit more jobs into the day, with faster print engines and a range of other productivity features which make these printers up to 50% faster than previous models 4.
Cut your running costs with cost-effective 3-liter HP ink cartridges, which you can change while the printer runs, for less downtime 5.
With innovative water-based HP Latex Inks you get odorless prints that are easy and safe to handle and hang anywhere 6.
The new latex printers were designed from the concept stage on with sustainability in mind. And supply-chain sustainability is increasingly on HP's agenda when they choose with whom to work.
The new HP Eco-Carton cartridge, used in the HP Latex 700 and 800 Printer series, has been designed to reduce the amount of plastic used in the cartridge by 80% and the CO2 emitted in the lifetime of each cartridge by 66% 7. The carboard ink cartridge is 100% recyclable through local cardboard/paper programs 8.
Take on higher-value jobs

One of the most innovative features of the new latex printers is their support for new and improved HP White latex inks. Using white ink, you can print on more types of media, for instance colored or transparent media, making signage more vivid. You can also add a background layer to CYM images for backlighting, improve coloring, make edges sharper — and more. Making the switch to a white latex ink printer means you can charge more, particularly when taking on jobs that specifically require a higher print quality.
With their vivid inks and their support for a wide range of media, the new HP Latex printers enable you to take on a wide range of jobs. Not only does this allow you to take on higher-margin jobs from direct clients, it also has the potential to make you a valuable outsource partner for PSPs who don't have the same advanced HP Latex printing facilites.

Another important way in which market-leaders are adapting to the new normal is by taking steps to become more productive. Social distancing has made working with colleagues and clients more complicated. Those PSPs who have adapted with labor- and time-saving measures won't just have an edge over their competitors today, they'll have a platform from which to outperform them tomorrow.
The HP Latex 700 and 800 Printer series use new printheads that have more nozzles. This produces speeds of up to 388 ft2/hr (36 m2/hr) 9. This, in turn, enables printers to deliver up to 50% higher productivity levels compared to previous models 3. With that level of improvement, faster print speeds are no longer academic. They make a real difference to how many jobs you can fit into a day.
The new printers are also built for remote monitoring and configuration. HP PrintOS enables you to monitor your print fleet using a cloud-based interface you can access anywhere, anytime. This is perfect for today's working conditions, allowing fast and efficient collaboration even under lockdown.
The printing tech that will give you the edge
With the right printing technology, PSPs can become leaner, faster and more profitable. And the same technologies, along with the workflows they enable, will set you up to come out the other side of the pandemic more competitive and able to take higher-margin jobs. That's what the HP Latex 700 and 800 Printer series are about and what they enable.


https://www.marketwatch.com/press-release/large-format-printer-market-covid-19-impact-2020-global-industry-size-demand-growth-analysis-share-revenue-and-forecast-2026-2020-11-19
https://www.largeformatreview.com/business/business-news/covid-19-heralds-decade-of-disruption-for-print-say-smithers
Whitest white based on ISO/DIS 23498 compared to competitive alternatives using solvent and UV technologies under $50,000 USD as of May, 2020. Test performed on black opaque self-adhesive vinyl (L*:4.16 – a:0,48-b:2,34) with 160% UF printmode using HP 873 3-liter White Latex Ink Cartridge. Visual opacity = 91%.
Only for Latex 800 and 800W – compared to previous Latex models
Only applies to the HP 800 printer series
There is a broad set of media with very different odor profiles. Some of the media can affect the odor performance of the final print.
C02e reduction based on moving from plastic ink cartridge to cardboard HP Eco-Carton ink cartridge, with annual manufacturing savings of 291 tons and transport savings of 8 tons. Equivalent to 1,194,028 km (741,935 miles) driven by an average passenger vehicle or over 38 million smartphones charged.
The ink cartridge HP Eco-Carton outer carton is 100% recyclable through local cardboard/paper programs. Inner materials including the ink bag are 55% recyclable and can be returned free of charge to the HP Planet Partners program for reprocessing of plastic parts. Zero landfill. For ink bag and printhead take back, visit http://www.hp.com/recycle to see how to participate and for HP Planet Partners program availability; program may not be available in your jurisdiction. Where this program is not available, and for other consumables not included in the program, consult your local waste authorities on appropriate disposal.
Outdoor mode (Banner) 4-pass, 100%. Based on internal HP testing in September 2020 on Avery 3001. Print speed may vary due to the adaptive printing mechanism to avoid image quality defects.