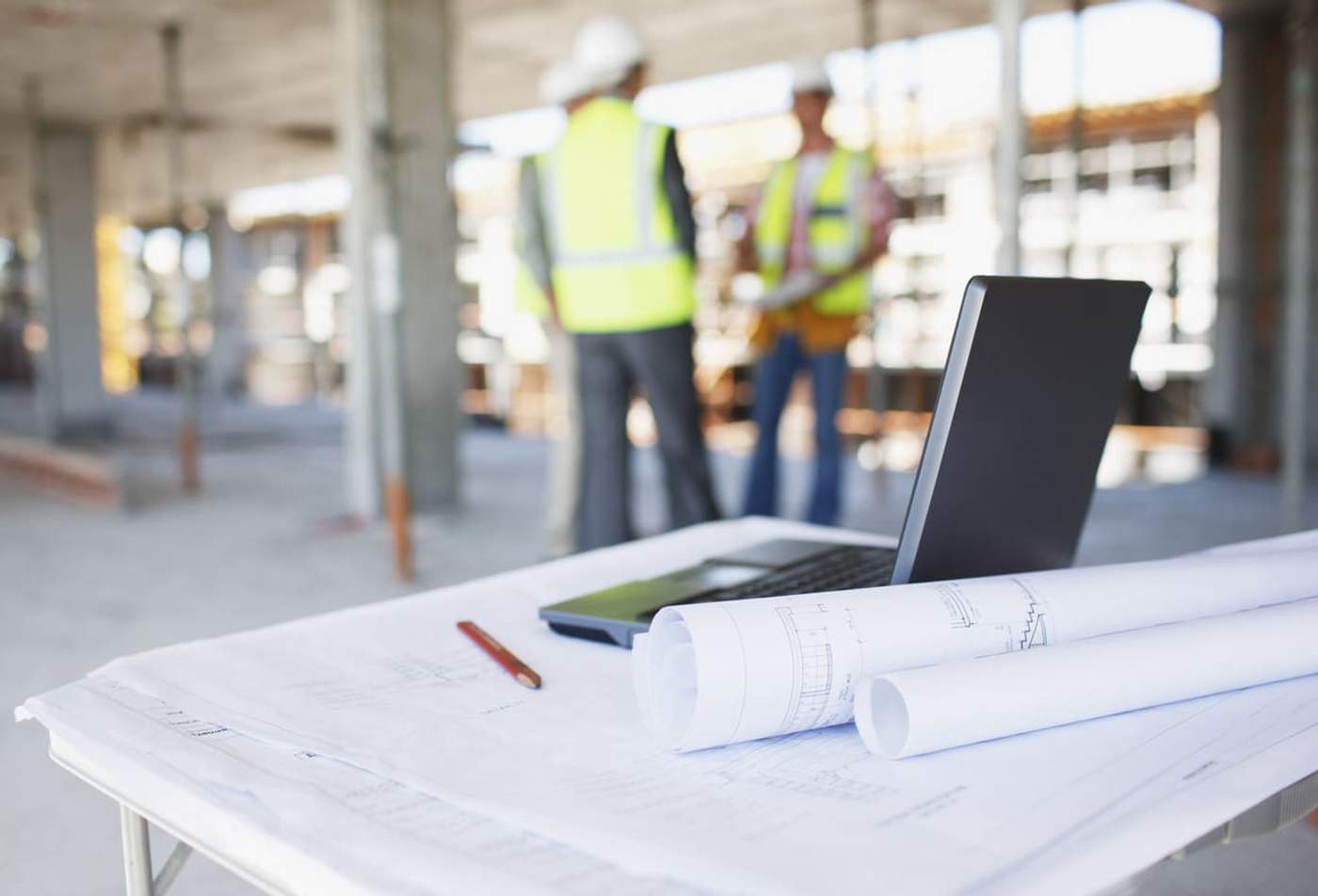 Which Large Format Printer Solution Works Best for Construction Firms?

Construction professionals have unique needs when it comes to wide format printing. The environment is unpredictable, prints must be precise, and fast, accurate printing must be available on demand. When construction firms need better and faster ways to create accurate drawings and blueprints, finding the right large format printer for construction is important. To narrow down your options, it's a good idea to consider why you need a large format printer and the construction printers that are available.
The Benefits of a Large Format Printer for Construction Firms
With so many options for outsourcing prints, you may wonder why you would pay for your own equipment. Unfortunately, the answer usually isn't as simple as the cost of a single print versus the investment in professional equipment. In fact, there are many ways construction companies can benefit from having and controlling their own printing and scanning capabilities. Some key benefits include:
Sometimes convenience is the most important aspect of completing any job precisely. With large format construction printers in-house, you can have total control over meeting your printing needs.
If a drawing or blueprint is damaged, you can print an exact duplicate on demand. Sometimes, a project can look perfect on screen but less accurate in print. In addition, change orders can result in the need for new diagrams that result in unmet deadlines if there is an unexpected delay.
In-house printing offers several conveniences for construction companies that can make a large format printer a sound investment.
Construction printers designed for architectural drawings and blueprints can handle a significant amount of work in a short time. As a result, having your own tools at the site can empower employees to complete their jobs more effectively and efficiently.
If you plan to outsource a large number of prints needed quickly, you're at the mercy of the business level of local print shops. This could mean driving further away or putting up with long lines to get the prints you need. This loss of efficiency can lead to project delays.
Construction prints and blueprints must be highly accurate and show excellent clarity. In the construction industry, architects and engineers develop blueprints that comply with building regulations and specific plans. In order to carry out the project, the correct measurements and guidelines must be precisely mapped on the prints used by building professionals. The right printer for construction can manage highly accurate construction plan printing to maintain the project's integrity.
Whenever you outsource printing, you give third parties access to confidential documents and data. While this might seem inconsequential in the construction industry, sensitive secrets about your customers could be leaked. If valuable internal or customer information lands in the hands of a competitor, you could be responsible or even liable.
A variety of construction drawing and printing media are required for a single construction project. Outsourcing these prints requires precise planning and extra efforts to minimise potential mistakes.
With a large format printer and scanner, construction firms can meet printing needs with fewer turnarounds. For example, in-house printing is incredibly convenient for checking plots and estimating, as well as for the ability to scan marked-up drawings. Such requests often occur unexpectedly during a project and may require more outsourced prints for a single project than expected.
Finding the Best Large Format Printer for your Construction Needs

When choosing the best large format construction printers, there are many things to consider. Durability is a must, and speed is often necessary. However, accuracy is key, and your individual needs can play a factor, too.
An unlaminated, unprotected print on a construction site can quickly become damaged without the right printing capabilities. As a result, the project could be halted while teams await more plans. The right large format printer for your construction needs will create documents with inks that resist damage, meet your colour printing needs, and provide precise and accurate blueprints, drawings, and prints as needed.
As a forerunner in the race to develop efficient large format printers for construction plans, HP produces a variety of printers perfect for specific construction needs. The T-series lineup of architectural drawing printers offers an accurate, efficient solution for construction printing. Options include:
HP DesignJet T2600 Multifunction Printer
A 36-inch colour printer with a scanner, the T2600 prints at an astounding speed of up to 180 D/hour. The printer comes with an 'options two' roll so you don't have to switch out the paper every time you change media or roll sizes. The large 15.6-inch touchscreen and automated scanning and post-editing capabilities add extra convenience. The T2600 prints in six colours with pigment and dye-based ink for durability that holds up in weather while still providing bright colour distinction.
HP DesignJet T1600 Printer
A 36-inch colour CAD printer, the T1600 is a best seller. It's easy to use with HP Click software and produces beautifully crisp, clear prints at a print speed of up to 180 D/hour. Single and dual roll media options, along with automatic print stacking, make the T1600 a convenient option for construction companies.
HP DesignJet XL 3600/3900 Multifunction Printer
Perfect for mid- to large-sized enterprises, these large format printers allow companies to get wide format colour printing for about the same cost as standard monochrome. With 2- to 4-roll media with auto-switching, companies can save time by avoiding skipping roll changes. The scanner scans up to 1200 DPI for crisp, clear imaging. The use of pigment inks means you can print on a variety of media choices.
HP DesignJet T250 Compact Large Format Plotter
Perfect for mobile use and field offices, this 24-inch compact plotter offers wireless printing that's easy and affordable. With up to 95% less ink needed for routine maintenance and the ability to print your A1/D plot in as little as 30 seconds, this machine's impressive simplicity helps construction professionals save time and reduce waste.
HP large format construction printers are designed with the construction industry in mind. Many options meet the needs of architects, engineers, and contractors and are durable enough to stand up to the demands of the construction industry. Furthermore, HP offers the world's most secure wide format printers, ensuring your customers' information will always be safe. To learn more about large format printers and determine the option that would be best for your company's large format printing needs, get in touch with our expert team.

While we can't meet in person, why not to attend a live product demo or join live presentation from our experts.
To schedule it in advance, simply click the corresponding button below.