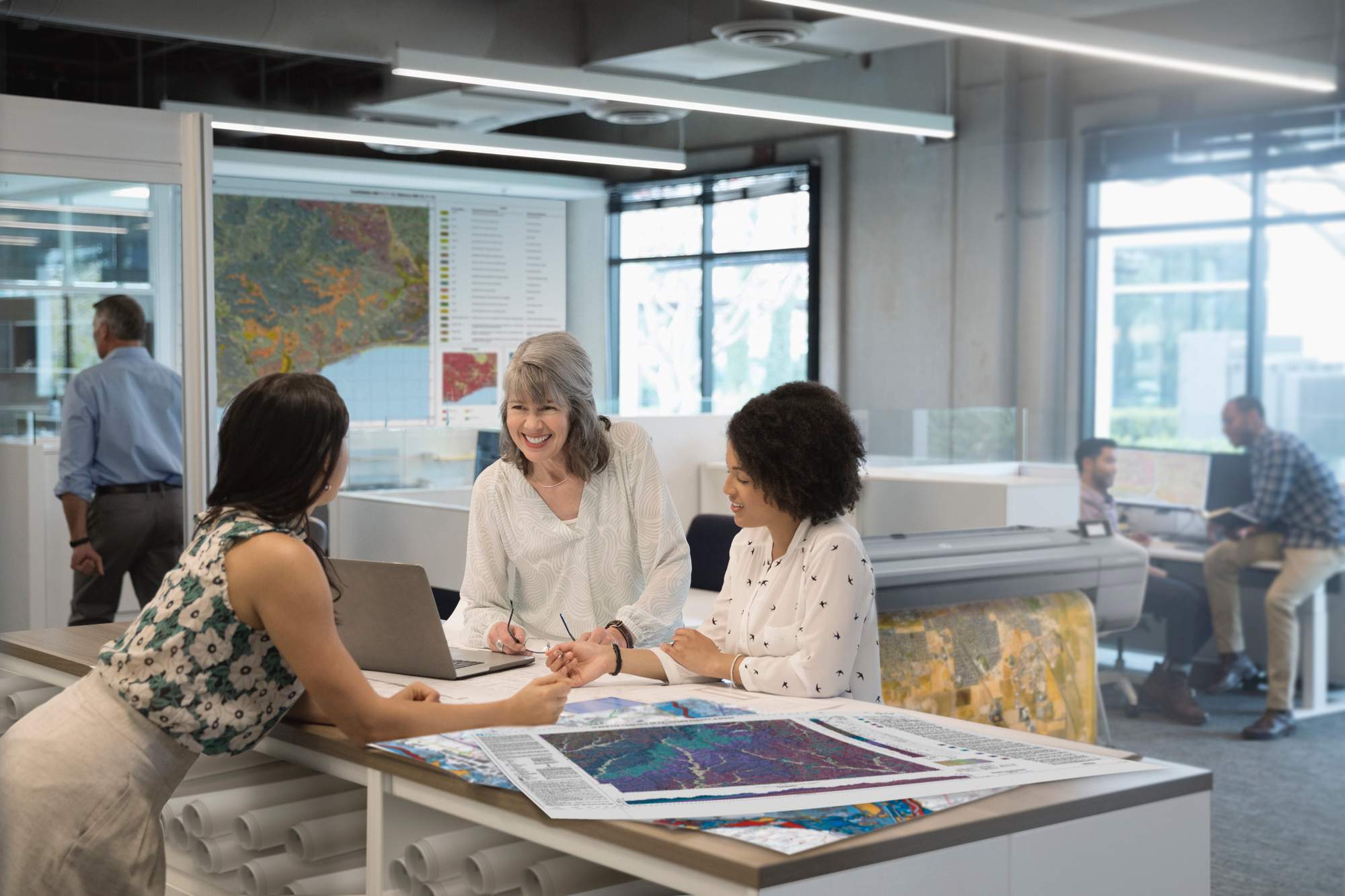 5 Ways Architectural Printers Help AECs Deliver Their Best Work
Technical documents are a cornerstone of any architecture, engineering and construction (AEC) office. Ask any designer, architect or engineer: they facilitate collaboration with stakeholders located near and far — from concept design stage through to the completed construction project.
When looking for the right architectural printer, one that doesn't meet specific requirements can lead to many complications. With tenders, presentations, and deadlines hinging on smooth project flows, it is imperative that you get the right printer best suited to the needs of your practice. If you have ever received an internal email with instructions not to send any jobs to the printer because a tender is due, then you understand what we are trying to say.
So, what should you look for?
In short, the right printer can help you:
Streamline workflow
Enable collaboration across departments
Support a more agile work culture
The golden rule is to never waste any time. The faster the print job, more time can be spent on core activities. Two areas to look out for, whatever architectural printer you choose, are:
The time the printer takes to warm up from standby mode to begin printing.
The time it takes to complete the first and subsequent prints, known as "throughput time".
Speed is often listed in terms of images per minute (IPM) and pages per minute (PPM). For large format printers, PPM is typically given in terms of A1 sheets, as opposed to A4/letter sheets in standard printers.
Up to 0.1% line accuracy precision
For architectural printers, every little detail matters. They are designed to produce highly accurate drawings, and precision measurements are generally measured in two ways. Line accuracy is given in " per cent", denoting the margin of placement error that a printer allows. This refers to the distance between the printed line and the line's position on the original file. The smaller the figure, the higher the accuracy.
Guaranteed minimum line width is given in millimetres and describes the lightest line weight a printer is capable of representing. Similarly, the lower the figure, the higher the accuracy, meaning that even very fine line weights will be preserved.
Depending on the type of technical drawing, the line weight (better known as pen width) is assigned to the graphical elements in CAD and needs to be consistent with all technical drawings produced.

Compatible with all modelling software
Imagine making several rounds of changes to the 3D model in preparation for a tender submission. When reviewing the prints, you discover that several layers were not printed as intended, because the printer driver, or the printer, is not compatible with your 3D application. With the number of CAD platforms used, this scenario is very plausible.
While some CAD platforms are widely used within the AEC industry, there is none that can meet every requirement or purpose. Accordingly, not all of these will be compatible with your chosen large format printer.
Ever struggled to locate the ink cartridge ports in your architectural printer? Had difficulties with sending your print jobs to the printer? Frustrated with collecting prints off the floor? The good news is that modern large format printers enable workflow efficiency to be improved.
For instance, easy paper and ink loading, as well as neat stacking and collation of completed prints all help to save time, contributing to a smoother process.

Always depend on hard copy
No project is safe from delays. There are multiple reasons for downtime, from remoteness or inaccessibility of field sites, or sudden bad weather. Connectivity in such places may be fair at the best of times, but it can disappear in a second. In such situations, hard copy is always reliable and dependable.
Today, large format printers are more cost-effective than ever, producing documents with higher resolution and colour fidelity. The right ones can help you do more than you can imagine.
These 5 points above show how having the right architectural printer will benefit AECS.
Download our eBook now and discover how innovation is helping you work better, produce prints of unmatched quality and collaborate with reliable connectivity.

While we can't meet in person, why not to attend a live product demo or join live presentation from our experts.
To schedule it in advance, simply click the corresponding button below.