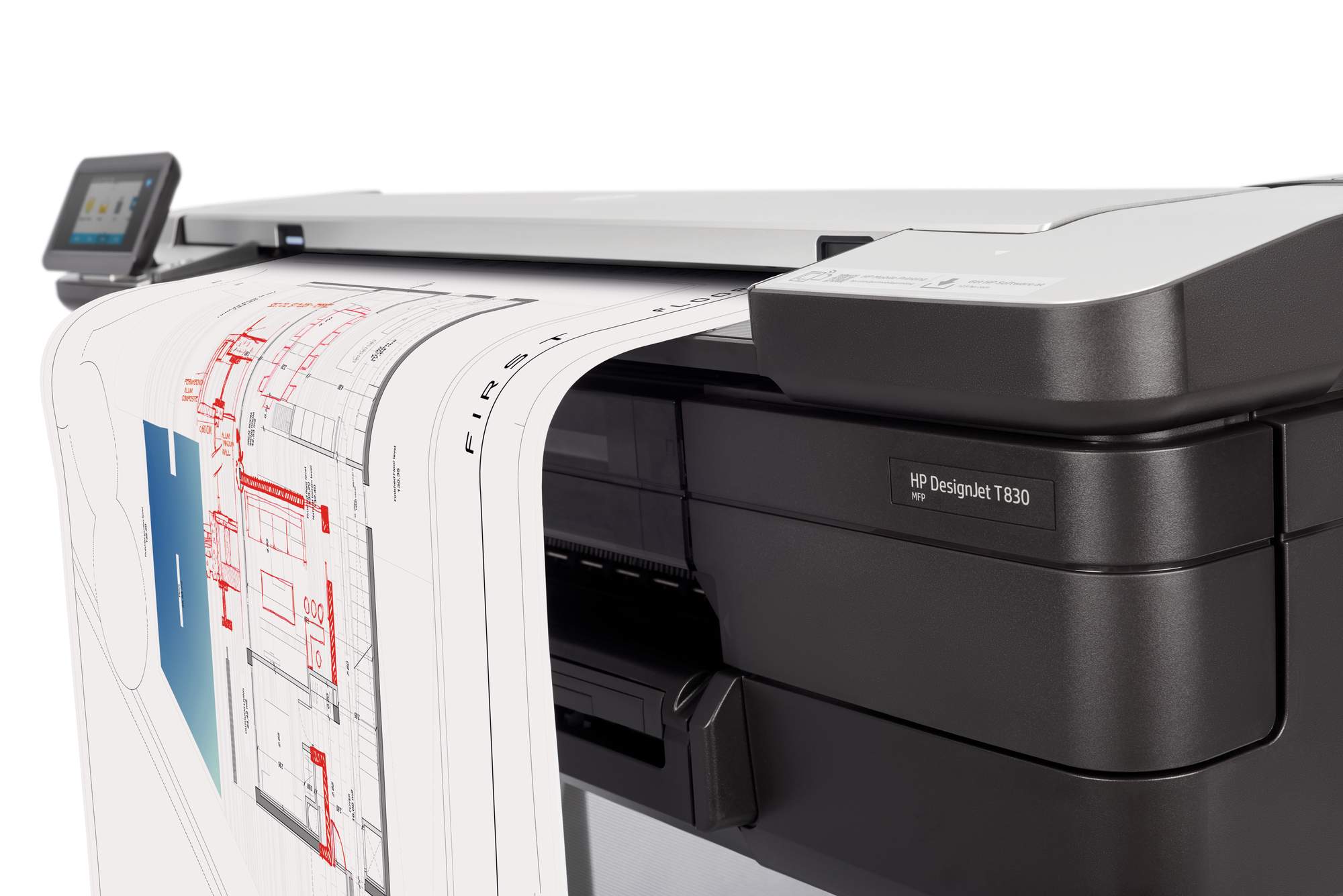 5 Tips On Choosing The Right Large-Scale Printer Plotter
In an industry perpetually pressed for time, an efficient and reliable large-scale printer plotter that can translate CAD drawings, technical drawings, and plans on to paper instantaneously and on demand is vital.
From an IT perspective, the requirements are a little different. The top concerns among IT teams are:
Connectivity capabilities
Security for documents and data
Ease of use
Speed of printout delivery
With so many brands and models in the market, how do you choose the printer plotter that meets the needs of IT teams, creatives and engineers alike? The following are some important things to consider.
Security down to your hardware
Printers are as much a target as your workstations. Unsecured printers can be a gateway for hackers or malicious code to infiltrate your organisation.
A secure boot process is a key component of printer security. This embedded feature automatically validates the integrity of its BIOS code. Validation failure will trigger a restart, in which a saved "golden copy" of the BIOS will be loaded.
Printer security includes protecting sensitive data. Secure user authentication controls ensure that only individuals with the proper credentials can access the printer and its confidential documents.
Whitelisting is another essential security component. It ensures firmware integrity by using a digital signature to verify that only authentic and authorised code, solutions and third-party files are loaded into the memory to operate the printer. Similarly, a restart will be triggered when an unauthorised file is detected to prevent the execution of a potential malware exploit.

Everyone on the same page
Mobility in printing and scanning is essential for a smooth collaboration. Wi-Fi enabled printers eliminate the need for users to have access to a router or local network, and makes it possible for anyone with their own smartphones, laptops or tablets to print their documents.
Projects can be delayed when stakeholders with the latest designs or technical drawings are unable to access the printer in your office or onsite. Providing everyone with access to the same tools ensures projects can progress, especially when many stakeholders are involved.
The frenetic pace of AEC offices generates a significant number of technical documents as teams constantly rework their designs. Such activity can rack up costs as quickly as it depletes resources.
Data tracking and reporting software is the first thing IT teams need if they are to manage and oversee printing activity and spending. Ideally, this should be able to produce detailed and easy to read reports as well. These reports can provide insights on a particular user, department, project or individual jobs. Depending on what is important to your team, you can craft your reports based on key metrics on per week, per month or per quarter basis.
It's a proven concept. Confusing or cluttered user panels are major problems associated with printer use, and a constant source of frustration for many users. Plotter printers with end users in mind helps make them self-sufficient and less reliant on the IT help desk to solve menial tasks. A product with intuitive functionality will also require minimal training or assistance for first-time use.

Hard copy is latency-proof
No project is safe from delays. There are multiple reasons for downtime, from remoteness or inaccessibility of field sites, or sudden bad weather. Connectivity in such places may be fair at the best of times, but it can disappear in a second. In such situations, hard copy is always reliable and dependable.
Today, large scale printer plotters are more cost-effective than ever, producing documents with higher resolution and colour fidelity. More importantly, they are evolving to help IT departments do more — for a lot less.

---
Keeping in mind these 5 points to look out for, choosing a fast, reliable and easy to use plotter printer means greater productivity for IT teams, creatives and engineers.
Download our eBook now and discover how innovation is streamlining workflows, producing prints of unmatched quality and increasing IT efficiency like never before.

While we can't meet in person, why not to attend a live product demo or join live presentation from our experts.
To schedule it in advance, simply click the corresponding button below.