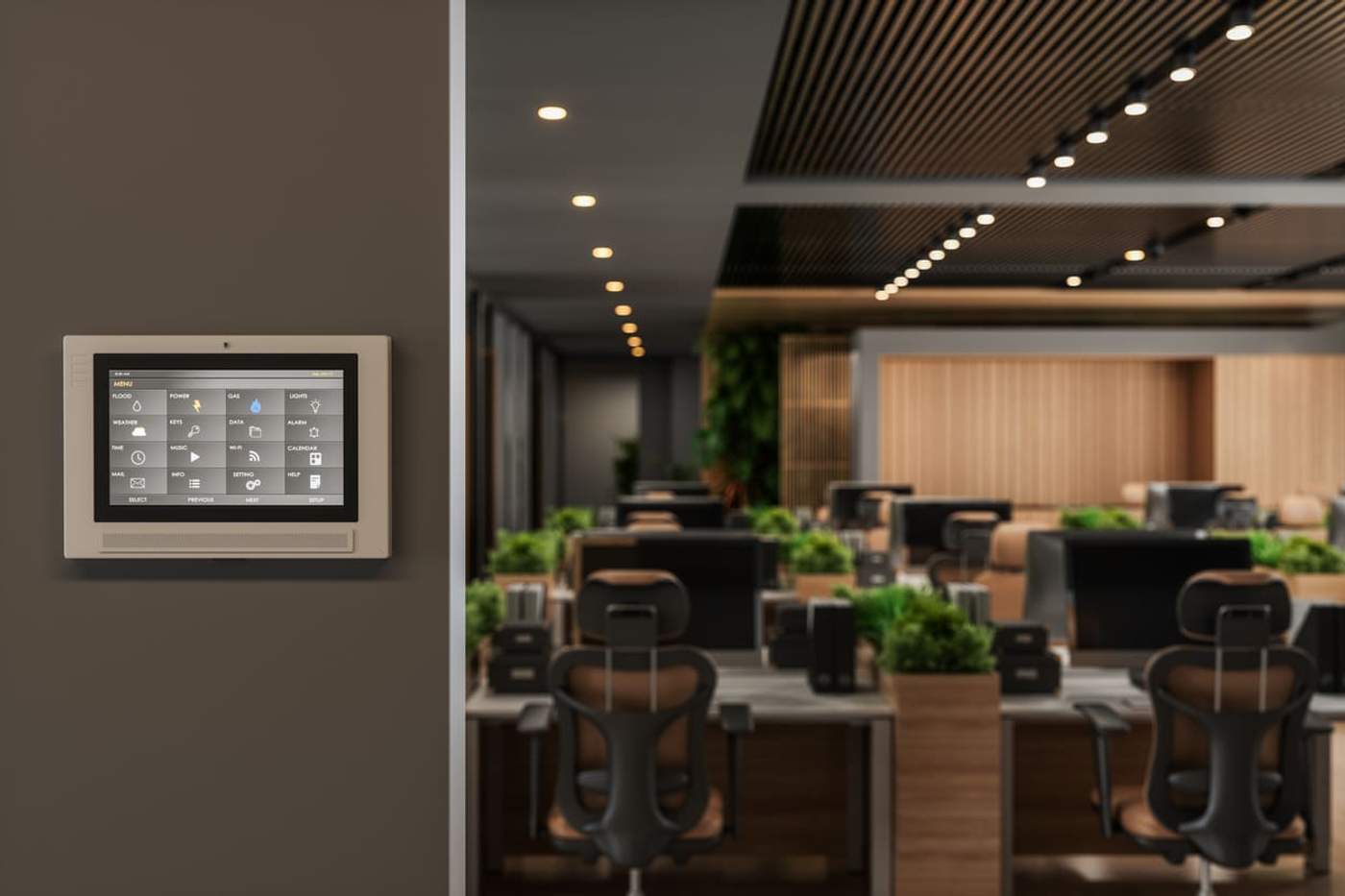 Top Advantages of Smart Buildings and Building Management Systems

Smart buildings are the wave of the future. But to capture all the advantages of smart buildings, you need a proper smart building management system. These can range in complexity from a simple smart home hub to a highly advanced system controlling an entire campus.
So, what are the benefits of building management systems? What makes it an essential component in your facility's management plan? Let's look at the advantages of smart buildings and how to choose the right system for you.
What Are the Advantages of a Smart Building Management System?
A smart building management system combines all of a building's technological features and ensures they work together. Smart building controls automate devices that range from lighting to HVAC systems to access control.
The advantages of smart building management systems include the following:


Reduced costs. By controlling energy use, the systems lead to direct savings. For example, a system that dims or turns off the lights when the last person leaves the room means that you are not paying to light, say, a conference room that is not in use.
Improved energy efficiency. Smart buildings help you control the energy you use by means that range from turning off the lights to smart thermostats that better optimise HVAC usage.
Improved security. Smart access control systems ensure that visitors stay out of sensitive areas. They can replace mechanisms that rely on people carrying access cards. Employees and others often forget their cards, so phone-based access and biometrics save time and money on physical security.
Improved traffic control for buildings that are open to the public. Smart systems can include occupancy monitoring to, for example, direct people to a parking lot with empty spaces or a shorter line.
Improved maintenance efficiency. For example, a smart building can spot if a room's temperature is colder or hotter than it should be and automatically contact maintenance so they can look at the climate control system.
There are many other advantages of smart buildings. But the primary one is saving energy, with the side benefits of saving money and looking good in public relations. This all requires using and understanding the right systems and platform for your specific needs and use case.
What Is Smart Building Automation?
We've already touched on what makes a home or building smart. The basic definition of a smart building is any structure that uses automated processes to control building operations.
A building with an advanced smart building management system might be called an "intelligent building," but the concept is essentially the same. Automation is at the heart of what makes a building smart. This starts with sensors that detect the presence of a person and turn the lights on when somebody enters the room. But smart building technology goes well beyond this simple, older technology.
Building automation systems do more than turn on lights and adjust the thermostat. They can also alter lighting levels to keep them steady regardless of the amount of natural light entering the building. The systems can run entire routines, including altering the thermostat, turning on lights, unlocking doors, etc. They can direct visitors to the right office or reception through mobile or digital signage and ensure that access control is maintained.
Also, they can adjust the thermostat based on occupancy. This mitigates the common situation of a building being too cold once a large number of people leave. If a group decides not to use a conference room, for example, the system can make it available to others if nobody is there within 15 minutes of the scheduled use.
Finally, smart building automation can help with office activities. It can warn people when a large format printer is running low on paper and ink. Alternatively, it can queue print jobs to the best printer (i.e. the closest one with supplies). Smart building automation can also monitor supply levels on shelves and allow you to know when to reorder—or even reorder automatically.
While smart buildings require security to protect the systems from external or internal actors who might cause problems, the benefits far outweigh this risk. Most new buildings are now being constructed with smart technology as the default.
3 Vital Advantages of Smart Buildings

1. Maintaining a Clean, Healthy, and Safe Environment
During the COVID-19 outbreak, smart buildings came into their own by controlling occupancy and helping enforce social distancing. But smart buildings can also protect inhabitants from external threats, adjust the lighting to reduce eye strain, and help create an atmosphere in which people want to exist. The safety advantages of smart buildings are virtually endless.
2. Providing Holistic Data Analysis
Smart buildings gather data about how they are used, traffic flow, etc. This can then be used to improve the building environment by adjusting traffic flows and climate control.
3. Providing IoT Sensors for Building Owners
Building owners can monitor usage to better meet their tenants' needs and save money. This data can be shared between owners and tenants to provide everyone with the information they need.
Ultimately, these advantages of building management systems will expand as smart cities become more of a reality. Some of these expanded advantages of smart buildings are already going on, such as traffic lights that adjust to the number of vehicles on the road to improve flow or signage that directs event attendees to open parking spaces across multiple lots or garages.
Having a smart building management system is thus beneficial to owners, tenants, and employees alike. Ideally, the technology should go unnoticed most of the time. Choosing the right platform can be a challenge and sometimes requires going to multiple vendors to find the right systems.
For printing solutions, HP is your best choice. We have applications to monitor and optimise printing workflows and ensure that your print jobs are queued to the right place. Contact HP today and let our experts advise you on how to set up print services that will complement your smart building technology and support your business.
Download our eBook now and discover how innovation is streamlining workflows, producing prints of unmatched quality and increasing IT efficiency like never before.

While we can't meet in person, why not to attend a live product demo or join live presentation from our experts.
To schedule it in advance, simply click the corresponding button below.