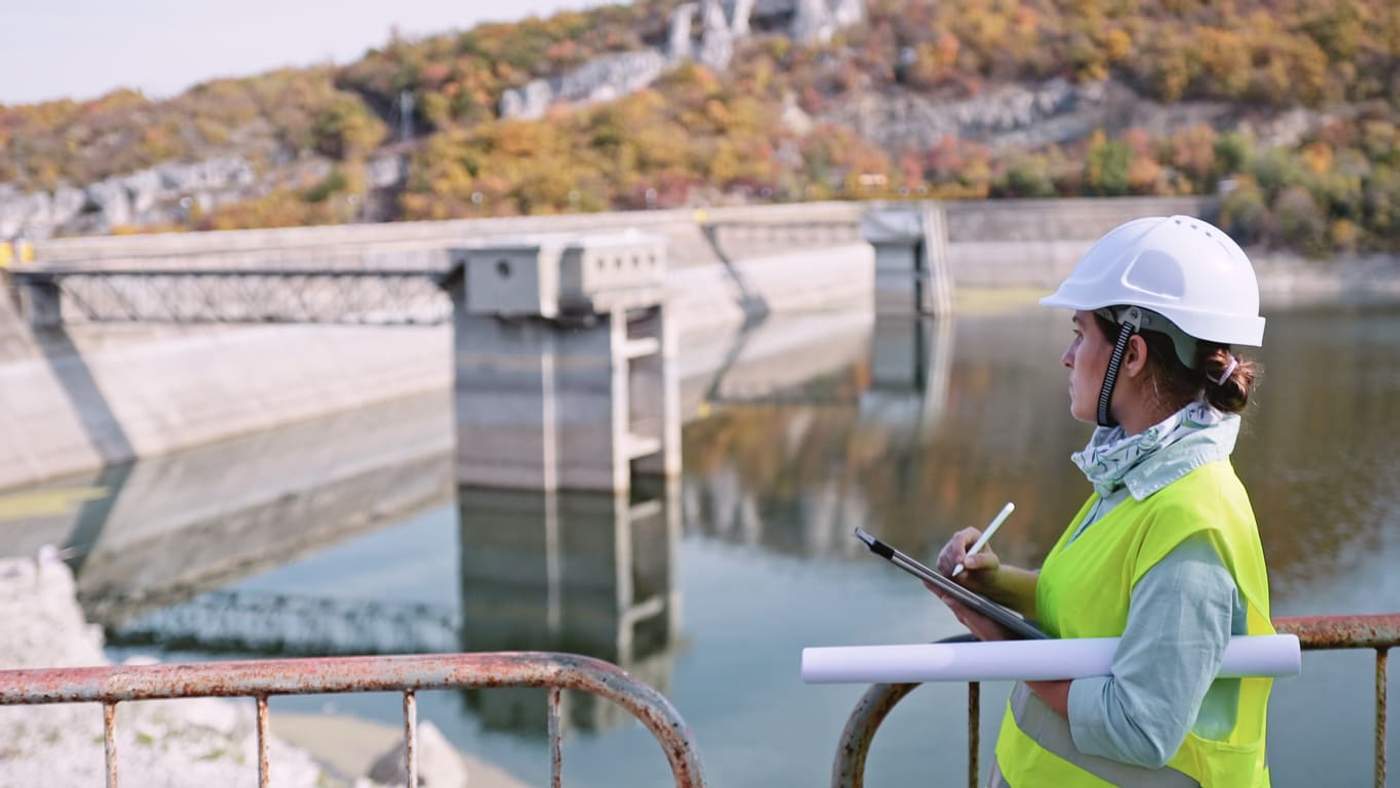 BIM for Sustainable Construction: How BIM Helps Sustainability

Sustainability is the wave of the future in construction—but so is BIM. So, how can BIM for sustainable construction work to accomplish lofty goals? How can the principles of the two use the strength of each other to excel?
BIM is all about efficiency. It utilises technology to simplify processes and avoid mistakes, unnecessary work, and poor communication. All of these actions create a smaller carbon footprint, which is what sustainable construction is all about. But the benefits go deeper—let's explore BIM for sustainable construction in today's BIM green building trends.
What Is Sustainable Construction?
Sustainability is defined as relating to or being a method of harvesting or using a resource so the resource is not depleted or permanently damaged. As we become more aware of the effects of global warming and the fact that resources are restricted, a focus on the importance of sustainability is taking centre stage.
For many, it comes as no surprise that the construction industry is one of the leading consumers of minerals and natural resources. After all, the very nature of construction demands large amounts of materials. In addition, projects are subject to change during the building process. All in all, the construction industry is responsible for approximately 50% of the worldwide consumption of raw materials. To effectively promote sustainability, sustainable construction is a must.
Although it might sound like an oxymoron, sustainable construction does exist. It involves using renewable and recyclable materials on building projects to reduce energy consumption and toxic waste. Sustainable construction is the process of utilising sustainable construction processes, practising energy efficiency, and using green technology to build more energy-efficient structures. The use of more robust, lighter, and renewable materials is a big part of sustainable construction. Other major contributors include recycling, limiting material consumption to reduce waste, and procedures that help predict the outcome of a project before it's even built.
As countries across the world work toward sustainable initiatives, construction companies must be on board to effectively meet new goals. Without changes in construction, sustainability efforts will inevitably fall short.
How Can BIM Contribute to Sustainable Construction?
Building information modelling (BIM) is a collaborative design process that allows architects, engineers, contractors, and other construction professionals to plan and design the structure of a building with a single 3D model.
With the ability to create an exact replica of a building (including the operation and management) before the project even begins, BIM can improve the construction process in a variety of ways. For example, the use of BIM during design can help improve quality by enabling engineers to see potential flaws. BIM for sustainable construction can also:
Define more efficient building practices
Decrease the time needed for construction
Create a greener building design
BIM can drastically improve the construction process by eliminating the need for changes during a project, defining the exact materials necessary for the building, and creating the most efficient process possible. All of these benefits also work to contribute to sustainability, as well.
The creation of a more efficient construction process means less energy is used on site. A clear understanding of the necessary building materials reduces waste. The ability to create a more efficient building means energy consumption is reduced for the entire lifespan of the building.
How Can Sustainable Building Design Be Improved With BIM?

BIM for sustainable construction combines the use of data and technology to predict the best way to construct a building. It also uses information about the planned function of the building to consider the building's entire life cycle. The capabilities of BIM create a collaborative environment to allow professionals to improve sustainable building design in these ways:
Analysing potential energy use to efficiently consider various options
Simulating energy code compliance in order to meet building codes to curb emissions and pollution
Designing buildings to take advantage of natural light
Selecting materials that help reduce energy consumption and last longer
Can BIM Be the Core of Your Green Building Strategy?
BIM technology and procedures provide a variety of ways to improve the way buildings consume energy over their life cycle. But the construction process itself is prone to using a considerable amount of energy and creating large amounts of waste. To build a sustainable construction process, it's important to decrease energy use and the amount of waste accrued during the construction process. Luckily, the advantages of BIM technology make this possible as well.
BIM for sustainable construction essentially creates a virtual building that can be used to plan the construction of a structure before a project begins. The digital simulation of a building allows architects and engineers to see the possible problems that might occur during construction. With this knowledge, the design team can simulate various processes to learn which is most successful.
This process helps construction professionals avoid mistakes, creating a faster, more streamlined construction process. Avoiding mistakes during the build process reduces time and materials wasted due to inefficiency.
Experts can also use BIM in other ways to significantly reduce material waste. In the construction industry, over-preparing is common because running out of materials can be disastrous. By utilising BIM in the planning process, construction professionals can get a much clearer estimate of the amount of materials necessary; this single step considerably reduces potential waste. When the technology is used to consider the longevity and sustainability of building materials, waste is reduced even further because the building's life cycle is likely to last longer.
Use Equally Efficient Tools to Power Your Office
At its core, BIM improves efficiency. As a result, the technology and data used in the process make it an advanced tool that can dramatically improve sustainable construction efforts.
BIM creates highly detailed models and blueprints of a building before construction begins. The large format printer you choose can have a vital effect on the details in these important documents after printing. Large format printers and plotters are valuable tools that can help improve sustainability and efficiency in the construction industry. But choosing the right plotter printer for your company can be confusing. So contact us today to discuss your printing needs.
Download our eBook now and discover how innovation is streamlining workflows, producing prints of unmatched quality and increasing IT efficiency like never before.

While we can't meet in person, why not to attend a live product demo or join live presentation from our experts.
To schedule it in advance, simply click the corresponding button below.