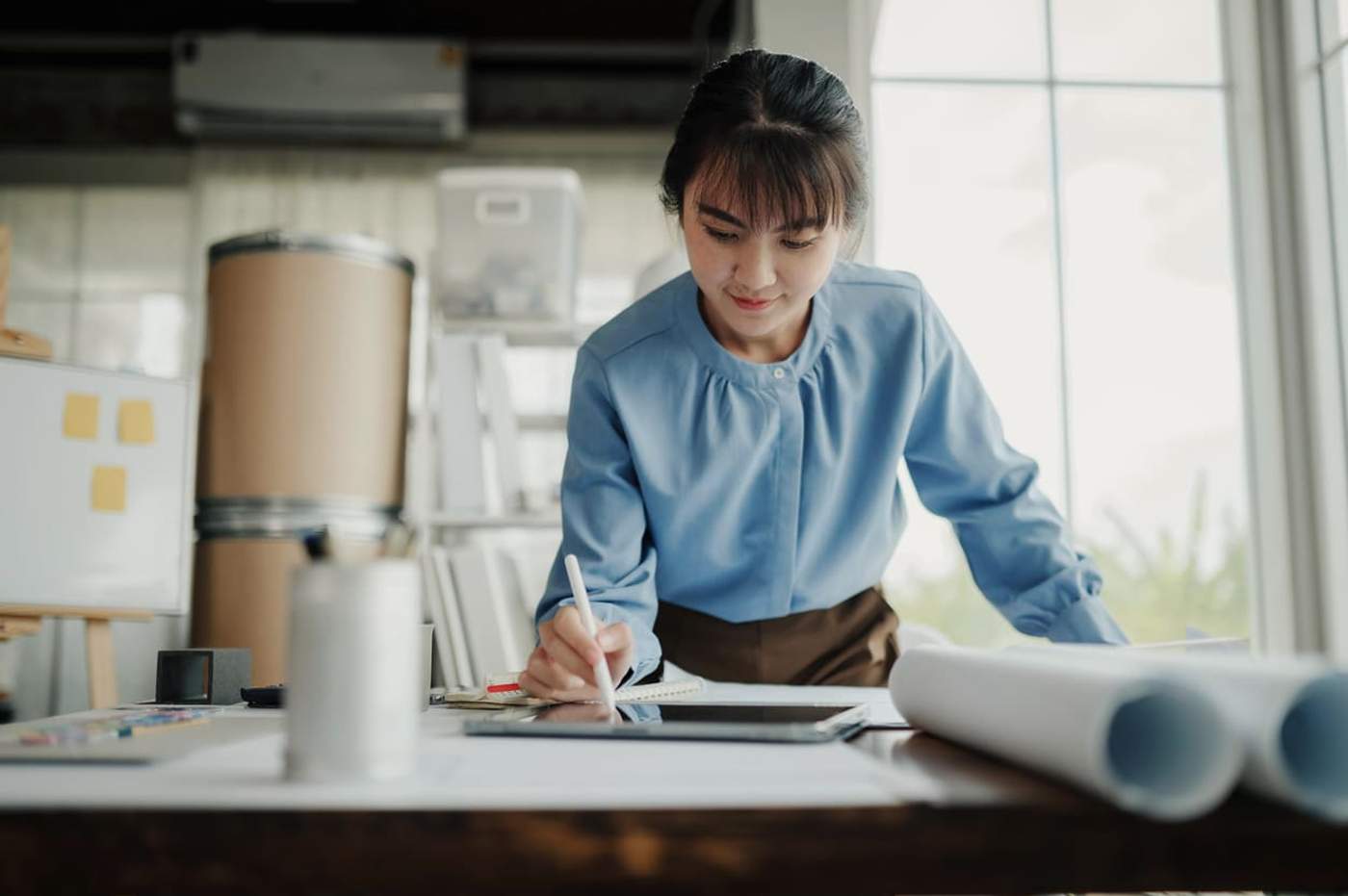 Best BIM Cost Savings: How Does BIM Save Money for AECs?

There was a time when architects, engineers, and contractors wouldn't know what could go wrong with a project until it was under construction. Today, thanks to building information modelling technology, stakeholders in the AEC industry can rehearse the project long before groundbreaking starts and achieve the best BIM cost savings possible.
BIM technology lets you build a project virtually and in realistic detail, designing the technical and aesthetic aspects down to the fixtures and finishes. With this level of detail and accuracy, you can envision what the project will look like and make accurate cost and time projections.
That's the reason why the best BIM cost savings can be as high as 10% of the contract value. But how exactly does BIM save money for AECs, and how can your operation benefit from this technology? Let's get into the details.
The Benefits of BIM Technology in AEC Projects
Building information modelling (BIM) plays a central role in every part of a project, from planning and design to construction, maintenance, and operation. Everyone involved in the project stands to reap massive benefits from adopting BIM, the best of which is cost savings.
One of the biggest challenges in construction is logistics. Without the right information and foresight, problems with sourcing materials or coordinating multiple subcontractors and personnel are hard to solve.
With BIM, project owners and managers can make informed decisions and predict potential bottlenecks early in the planning and design phase.
Walk Through the Building Before It Ever Stands
Perhaps the most tangible benefit of BIM models is the ability to preview the results. With access to detailed modelling, planners and designers can accurately try out finishes, materials, and layout concepts. This kind of insight is invaluable in helping them make the right decisions.
BIM software even allows you to change light settings so that you can see how the building will look in natural and artificial light. Small details like this can significantly impact client satisfaction, especially when experimenting with bold new concepts.
**How Does BIM Help With Sustainability? **
Building information modelling has played a crucial role in the design and construction of sustainable buildings, industrial plants, and infrastructure. From helping engineers design resource-efficient buildings to analysing materials performance and choice of mechanical systems, BIM helps AECs predict the lifetime sustainability of building designs.
Proactive AECs can change project models and analyse their impact on the environment, such as LED lighting over fluorescent fixtures in commercial buildings. Plus, with real-time collaboration, all stakeholders have a chance to suggest better materials and processes to achieve sustainability.
The best BIM cost savings and sustainability solutions have helped AECs overcome the cost of implementing BIM, thus streamlining its adoption in the construction industry.

The cost-saving power of building information modelling lies in the quality and accuracy of the information used. A good building model isn't just about the building design but also the data used, such as materials, energy, health and safety, environmental, and cost data.
With the right information, a simple building model transforms into a much more useful tool that helps AECs achieve maximum efficiency and save money in various ways.
Realise the Best BIM Cost Savings With Accurate Estimates
Ensuring accurate cost estimates is probably the most direct way that BIM helps save project costs. Historical data suggests that traditional project estimates can have a variance as high as 20%; a recent survey indicated that 75% of projects evaluated were over budget.
There are many reasons why such project cost estimates are often inaccurate. Some common causes include:
Inaccurate takeoffs
Material and labour cost variance
Insufficient risk assessment
Guesswork
BIM removes these and other cost estimation challenges, offering greater control and accuracy. The best BIM cost savings result from the following:
Highly accurate cost estimates extracted directly from the BIM models, usually within 3% of actual costs
Transparency among stakeholders, minimising "padding"
Minimising the need for unbudgeted changes by up to 40%
The ability to compare and test cost-effective materials and equipment
The ability to source up-to-date cost data to minimise variability
These and other benefits allow architects, engineers, and contractors to make informed decisions and cut unforeseen costs significantly. Better still, saving project costs more than makes up for the cost to implement BIM.
Detect Clashes Early and Prevents Costly Last-Minute Changes
BIM software allows planning and design teams to analyse models for conflicts and eliminate them early in the process. For example, coordination issues and lack of information can lead to problems like utility routing, spacing, and sizing conflicts. Left alone, this can amount to 34% of project costs in unscheduled rework and change orders.
By using BIM, AECs can spot issues such as piping and ductwork conflicts, incorrect elevations, and workflow clashes caused by scheduling and timeline problems.
BIM software is intelligent enough to:
Automatically detect clashes
Highlight missing data
Enable quick identification of problem areas
Realistic and accurate 3D models also help AECs to conduct manual spot checks and error detection within inches of accuracy, ensuring that all the bits and pieces of the design fit together perfectly.
Whether during construction or maintenance, BIM helps AECs resolve conflicts before they happen and save a lot of money.
Save Time Through Efficient Collaboration
BIM has revolutionised how architects, engineers, and contractors collaborate on projects. With real-time collaboration on projects, everyone can see everybody else's work. They can also see how it affects their own, significantly cutting down on errors.
Real-time collaboration also reduces time delays that would normally take place when sharing information, providing updates, and making changes to the project designs. All priorities, methods, and issues are addressed and agreed upon early in the design stages, ensuring smooth execution in later stages.
Collaborating on projects through BIM allows for advanced preparation, such as ordering prefabricated components and equipment. This ropes in fabricators, manufacturers, suppliers, and logistics teams.
Being able to plan complex projects in such detail allows for smooth execution and better scheduling, no matter how many people are involved.
Improve Safety With Advanced Risk Analysis and Safety Evaluations
Advanced safety and risk analysis is another major cost-saving benefit of building information modelling. BIM software runs automated safety and risk analyses on building models, including compliance with safety and health codes.
BIM software can run operation simulations and reveal undetected safety problems such as gas emissions or buffer zone intersections. These and other risk mitigation strategies can save money over the entire lifetime of the building thanks to reduced repairs, less risk of injury, and lower insurance costs.
How Can BIM Improve Cost Estimation?
BIM has already been saving AECs a lot of money through accurate cost estimation, and we've yet to experience the best BIM cost savings possible. Compared to manual cost estimation practices, BIM has a clear advantage in many costing activities. Benefits include:
Automated takeoffs generated from the BIM models
Unified, collaborative cost estimation, allowing data exchange and transparency
Ability to evaluate and test design options easily
Faster and more reliable project documentation, saving time and effort for AECs
Better forecasting to better predict and prepare for variables such as labour
Model-based estimating deals with accuracy factors by eliminating the need for manual takeoffs altogether. Doing takeoffs from drawings introduces chances of creating or propagating inaccuracies, whereas BIM allows you to develop takeoffs, counts, and measurements directly from the model.
That means the information you generate is always consistent with the model; it evolves with any changes you make to the model for the best BIM cost savings and processes possible. BIM also automates quantifying activities, which usually takes 50-80% of the time needed for cost estimation.
With BIM, AECs don't need to pay estimators for quantification, which allows them to focus on more important aspects of the project.
Finally, BIM programs integrate directly with popular estimating programs such as Innovaya or RIB U.S. COST, allowing AECs to directly export the building model and begin estimation at once. You can even export quantity takeoffs to Microsoft Excel for simplified costing workflows.
Turn Accurate Models Into Detailed Prints
Building information models are revolutionising collaboration in the AEC industry, but AECs still need drawing printouts. When it's time to convert your advanced BIM model into detailed prints of architectural drawings, manuals, bills of quantities, or other documents, you will need a reliable printer.
HP printers and plotters have been reliable companions to architects, engineers, and contractors through the decades, thanks to our dedication to performance and reliability. If you're ready to discover the world's easiest large format plotters, contact us today to discuss your printing needs.
Download our eBook now and discover how innovation is streamlining workflows, producing prints of unmatched quality and increasing IT efficiency like never before.

While we can't meet in person, why not to attend a live product demo or join live presentation from our experts.
To schedule it in advance, simply click the corresponding button below.