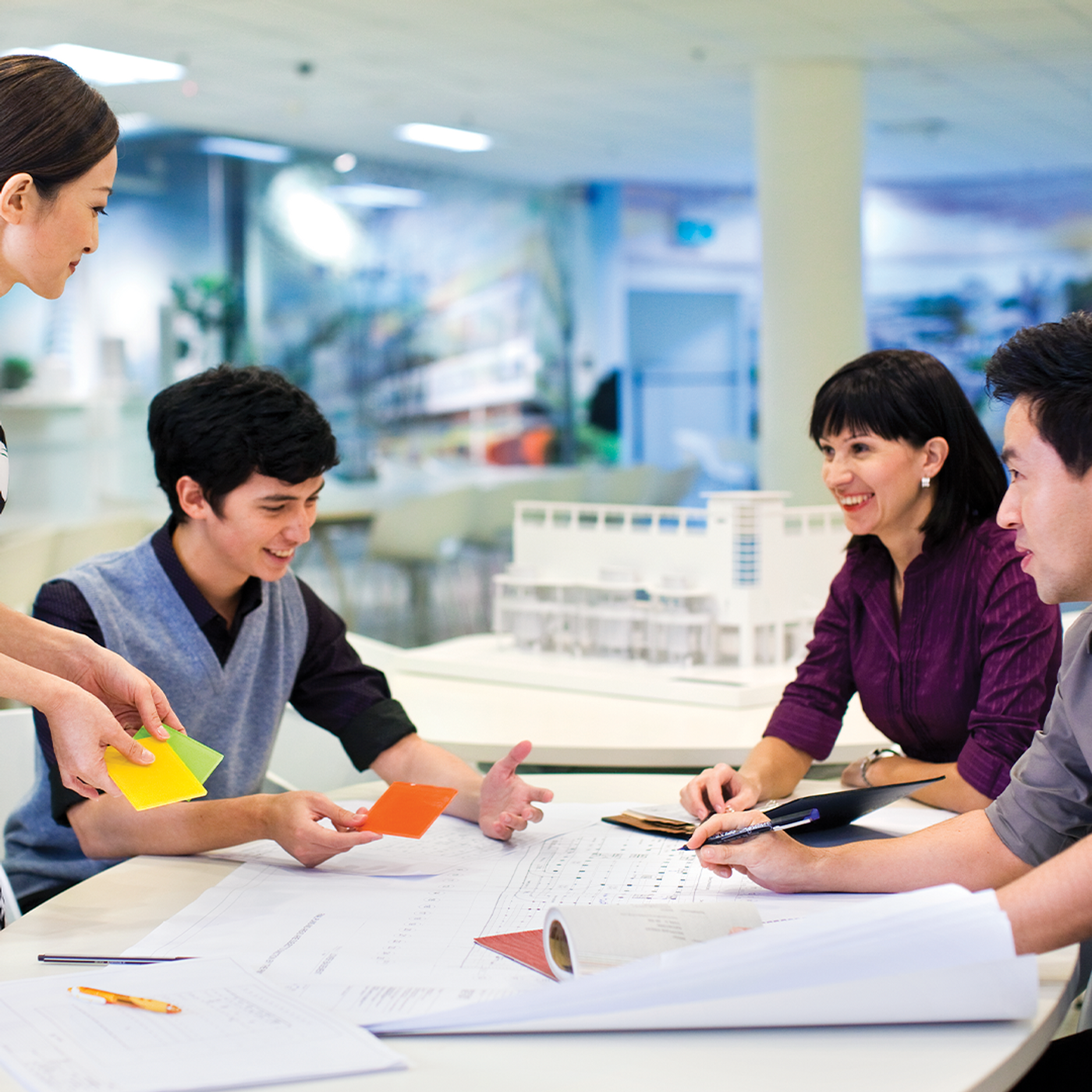 The new normal is mandating a change in the way we work and interact. As the implications
of a post-virus world continue to unfold, the Architecture, Engineering and Construction (AEC) sector will have to adapt to the latest trends for greater safety and productivity
A webinar hosted by HP Australia on 4th June 2020 to discuss what the future held convened a panel of four AEC sector leaders who shared their vision for the industry. The panelists were:
• Mark Saunders, Director, Silver Thomas Hanley
• Warwick Stannus, Group Engineering Manager, AG Coombs
• Blair Calvert, National BIM Manager, Senior Associate, DKO
• Tom Leyden, Director of IT, Woods Bagot
New ways of working in the AEC sector
Mandatory remote working is among the most widely deployed responses to the events of 2020. With it comes the need for remote access to servers and software as well as platforms to facilitate dialogue and collaboration.
The same technology that enables mobility and working on-the-go also gives organisations the ability to have teams work productively and remotely from home, with project management software, cloud computing, unified communication platforms and better devices closing the physical divide.

The speakers in this webinar agreed. As the Director of IT at Woods Bagot, Tom Leyden noted that a good home setup is now essential for business continuity in his architectural firm. Another speaker, Group Engineering Manager at AG Coombs, Warwick Stannus, added that as AG Coombs' staff are now based between the office, construction sites and facilities, virtualisation tools such as Citrix have made the transition to home-based work go "really well".
Videoconferencing has been amazing… we've all worked out how to make the most of it. It's interesting to see how the design gurus… how they are transitioning to this space…and adapting to what's available at their fingertips. -Tom Leyden
The dispersion of the workforce also translates to a greater need for cybersecurity. Patched and updated software, multi-factor authentication and an emphasis on staff vigilance are some of the ways companies in the AEC sector have hardened their network against attack.
Designing healthy buildings

Another growing AEC industry trend is the use of nature-based solutions for healthy building design, starting with natural ventilation in place of HVAC systems. By using clean outside air to maintain oxygen levels in the building while removing airborne contaminants, property management can stand to obtain cost savings and lower their carbon footprint.
In view of the current challenges, designers and engineers may also consider offering building occupants greater protection by introducing wider spaces to meet social distancing requirements. Design consideration may also be given to multiuse spaces and the ability to section off part of a building and isolate the area to avoid spreading of infections when the need arises.
Blair Calvert, National BIM Manager and Senior Associate at DKO, noted that lower population density in offices and wider circulation spaces are going to be more common design features in the near future.
Once again, technology lay at the heart of many solutions offered by the panel such as touch-free design and facial recognition at points of ingress and egress, together with self-disinfecting surfaces where physical contact is unavoidable. These will be coupled with more sophisticated building management systems that provide better information on parameters such as air quality.
Moving toward prefab and modular design
A construction site is a hive of activity where numerous tradespeople interact. A rigid approach to implementing and managing social distancing regulations would therefore prove to be impractical and counterproductive.
In an effort to reduce labour on site, will the AEC sector gravitate towards prefabricated building components and modular construction where pods are built in a controlled factory floor?
Pre-assembly gives developers a degree of flexibility. It allows them the option of maintaining existing levels of labour on site vis a vis adopting prefabricated materials which reduces manpower needs while increasing control over worksite activity. The advancements in prefab technology also mean developers can embrace customisation to a degree previously found only in manufacturing.
The panel acknowledged the need for early contractor engagement when it came to adopting prefab components and that design customisation could potentially introduce some design complexity and increase building costs. The higher overheads, however, would be mitigated by shorter times to complete the project and faster time to market.
Technology has demonstrated how quality and productivity can be maintained despite restrictions placed on movement and interaction.

Remote access portals and communication platforms are being universally adopted, not just as a means of sharing information but also acting as virtual hubs such as Zoom and Microsoft Teams where conversations can take place in lieu of face-to-face meetings and informal cubicle chats.
While the thought of technology investment can be daunting, technology advancements have made digital tools cheaper and more effective than ever. Many CAD and BIM tools, for example, are now cloud-enabled accessible via software-as-a-service (SaaS) licenses rather than as an on-prem product. This provides financial flexibility while allowing for business continuity during this critical remote working period.
Director at Silver Thomas Hanley, Mark Saunders, summed up how events of 2020 have catalysed the adoption of new technology in an industry that's historically been resistant to change: "Now [technology is] being embraced because people can actually see that while life has changed, everything else can be produced quite comfortably".
I definitely see that things need to be more efficient…it's going to streamline some of the technology. As the architectural, engineering and construction industry, we are very much at the forefront of technology. –Mark Saunders
Part of the AEC community
A recurrent theme has been how technology is an enabler, bringing people together despite physical distances and enabling many to continue performing their duties remotely.
"Anything that's cloud-enabled has worked beautifully. Email, Teams, everything that has [involved] shared files has just not failed us," said Leyden.
HP has been a partner and contributor to the AEC community for almost 30 years and we will continue to collaborate with businesses to answer their needs in the new normal.

While we can't meet in person, why not to attend a live product demo or join live presentation from our experts.
To schedule it in advance, simply click the corresponding button below.