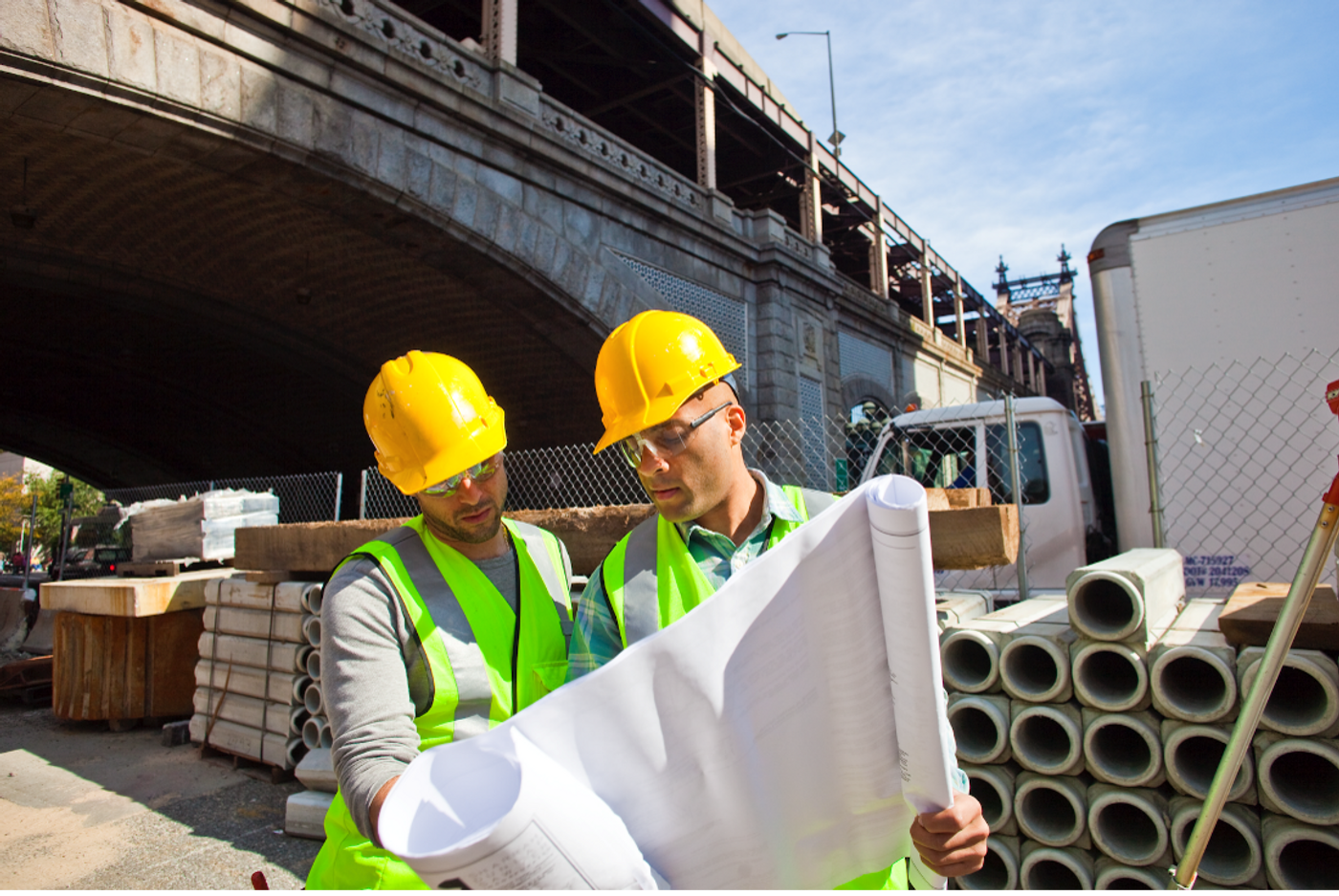 The construction industry is the largest in the world, representing 13% of global GDP and presenting a potential $265 billion in annual global profit. Whether large or small, your business's growth depends on estimating costs and productivity for every project through accurate rate analysis.
Rate analysis in construction is the process of determining the rate per unit of items used at work, including the cost of materials, labour, transport, and equipment used to perform the work. The purpose of rate analysis is simple: to determine the actual cost of work so a business can have a better grasp of revenue on each project. In a nutshell, rate analysis helps you stay competitive and profitable – especially when it comes to bidding on civil works.
Rate analysis benefits civil engineering and construction companies of all sizes, not just large ones, as you'll see below.
Factors to consider in rate analysis
Rate analysis can be applied to all levels of construction work, from concrete work and plastering to entire building projects. Implementing rate analysis even on smaller jobs can be revelatory – in the cost estimating process, business owners tend to underestimate the amount of labour required in addition to variable costs.
With this in mind, when starting on rate analysis calculation, there are five main factors to consider:
Material costs comprise more than just the purchase price. You need to also factor in storage, transportation, and wastage costs from excess material. These costs follow the prevailing market rates and need to be updated regularly.
By testing a combination of costs (such as buying more material for multiple projects at a lower unit cost while paying more for storage and transport) you can determine optimal purchase schedules for materials, reduce wastage, or even calculate the financial benefits of offering sustainable construction materials in a bid.
Every construction project requires a different combination of skilled, semi-skilled, and unskilled labour. This would include salaries, insurance, taxes and benefits, and accommodation if applicable. There are different methods of calculating labour costs, but here are three common ways that will give you more accurate estimates:
1. Unit pricing. This is the most common and most accurate method for determining actual costs: simply multiply the man-hours needed to complete one unit of work. For instance, in a rate analysis for painting works, one painter is estimated to be able to complete one coat of paint on 100 square feet of wall in one hour, at a cost of $15/hour.
With unit pricing, you will need to add in costs for other labour involved, such as supervision, testing, and buffering for productivity.
2.Square foot (budget) method. This method is commonly used for prospecting and last-minute bidding, and can give you an edge when working with architects and engineers preparing their budgets. With the square foot method, you simply look at historical data from similar projects to get an average cost per square foot.
3. Percentage method. If you are a contractor, looking at labour costs for previous projects will help you quickly estimate construction costs (i.e., labour + materials). Since labour costs tend to take up 20-40% of construction costs, you can multiply the labour costs by 2.5-5 times, then add a buffer of about 10% to account for working conditions and complexities.
By having your own estimate of labour costs, you will also get a better grasp of the pricing quoted by subcontractors.

If your work involves the usage of equipment—everything from tower cranes to scissor lifts—then their costs should be included. However, your budget and calculation of equipment costs would change depending on whether you are renting specialised equipment on a project basis or have purchased one piece of equipment for multiple types of work.
Overheads from running your business include fixed costs (rent, furniture, and utilities), employee wages, professional services (accounting and legal fees), marketing expenses, and taxes.
Depending on the scale of the project and your local industry, the contractor's profit in rate analysis should comprise about 8-15% of the entire project costs.
Tools for rate analysis: construction estimating software and more
Rate analysis can be performed on projects as straightforward as plastering and painting or as complex as building a house, with tools to match. To ensure you have the accurate and up-to-date rates, you may also want to invest in a construction cost database.

Rate analysis using Excel
If your business is new or highly specialised, an Excel spreadsheet is the most cost-efficient tool you can use for cost estimation—and you won't even have to start from scratch. Numerous templates are available online for the rate analysis of civil works like excavation, concrete production, masonry, and more.
Rate analysis using construction estimating software
As your construction business grows, construction estimating software becomes more useful for automating rate analyses and creating your own database of project costs.
Construction estimating software is usually available as SaaS (software as a service) and may include additional features such as audit trails, project management, and remote access.
For large-scale construction firms working closely with architects and engineers, building information modelling (BIM) is the key to collaboration and digital transformation. 5D BIM adds budgeting capabilities to project development, allowing users to swiftly forecast the cost impact of any changes; studies like this one have shown that BIM-based quantity take-off (QTO) provided higher productivity and accuracy than traditional 2D take-off.
That said, adopting BIM requires more than just a software investment: teams must be trained in using the technology, and BIM cannot replace the knowledge of an experienced cost estimator.
Take the next step towards scalability
Rate analysis is the foundation for any construction business, regardless of size, and you can start anytime with specialised software or even a simple spreadsheet. Getting an accurate picture of your costs and profit goals will help you to work more efficiently, unveil opportunities with clients and partners, and ensure long-term growth.
Considering a printer for your large format printing needs?
Download our guide on how to reduce delays and streamline your project workflow through precision printing of your technical drawings.

While we can't meet in person, why not to attend a live product demo or join live presentation from our experts.
To schedule it in advance, simply click the corresponding button below.