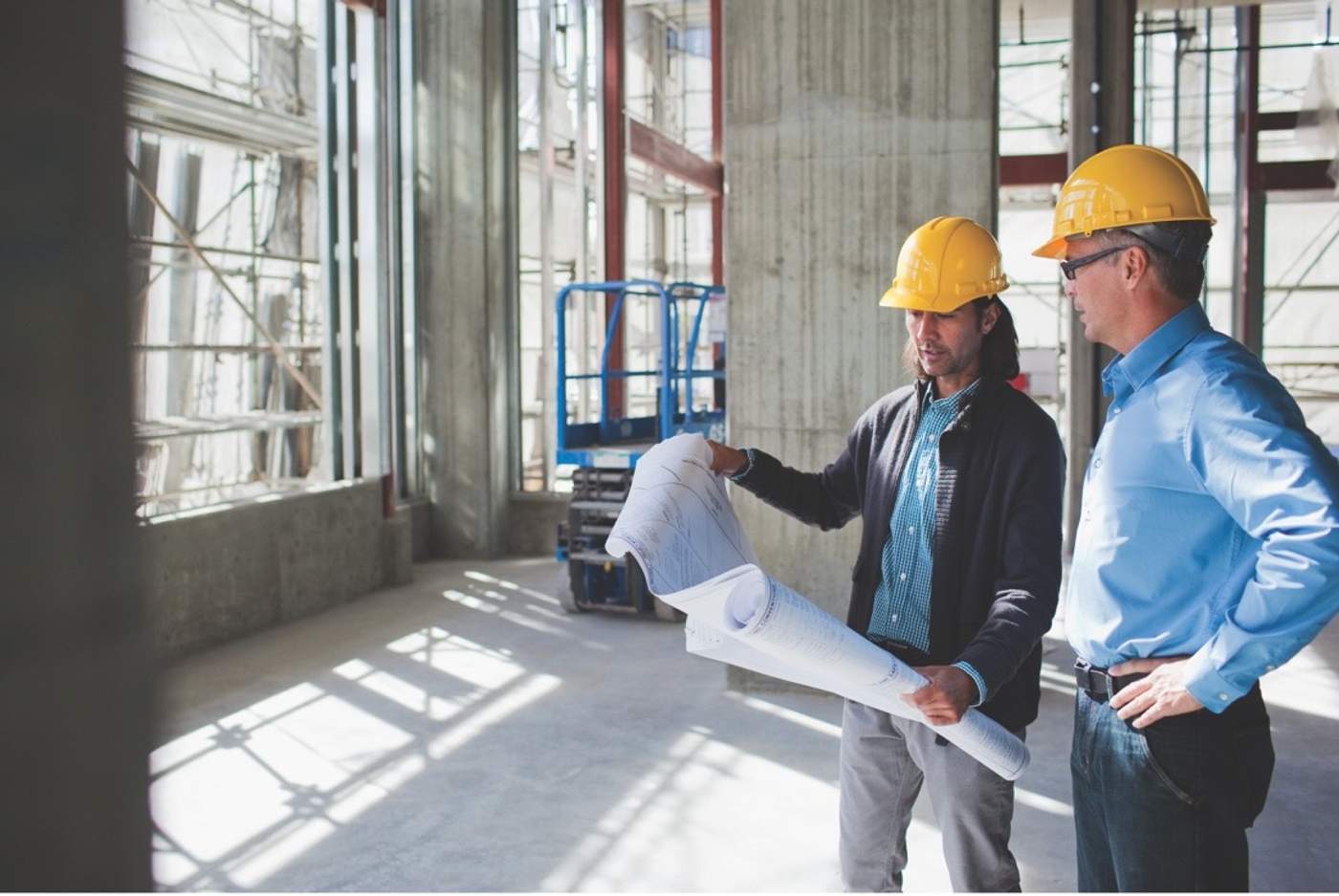 Smart buildings using IoT: why they are more important than ever
The definition of a "smart building" has evolved with the advancement of technology: features once considered cutting-edge, like predefined on/off schedules for lighting and HVAC systems, are now considered rudimentary. Today, users (from facility management to tenants) are seeking out intelligent building features like predictive maintenance, touchless access, intelligent parking, and comfort monitoring. Even networked printers are considered a part of the IoT environment and can provide valuable data to users.
The COVID-19 pandemic has also accelerated the adoption of smart building technologies, both in commercial and residential spaces. AEC industry players have already noticed a movement towards designing "healthier" buildings that use improved construction materials and offer better ventilation. But smart technology is also enabling the design of environments that can enhance infectious disease prevention as well as remote living. For example, when an individual tenant falls ill, a smart building should be able to recognise which physical spaces need to be disinfected, reroute the flow of air for purification, and identify potentially exposed individuals.
For building owners, investing in IoT technology can lead to long term cost savings, minimise business risk, and produce valuable (and potentially monetisable) data on resource usage. This means that AEC professionals need to understand not just new social and urban planning needs, but also build their technological knowledge of how smart objects, big data, and IoT all come together.
By proposing smart building designs that integrate IoT solutions, architects and engineers can enhance the company's image and be seen as industry leaders while forming stronger relationships with partners in the building management systems (BMS) sector.
The benefits of integrating IoT for buildings
With the array of IoT sensors available today, features of intelligent buildings can be as simple or advanced as AECs and building managers want them to be. Sensors can be used to monitor temperature, air quality, power and water consumption, motion/occupancy, security, and more. Scenarios include:
Dim the interior lights when there is an increased amount of sunlight entering a room
Recycle the air when indoor particulate levels reach a certain level
Send alerts to an office manager when a coffee machine is empty, or a printer has encountered an error

Automated facility management workflows
The integration of IoT in smart buildings gives owners and facility managers increased building automation with less input. Self-contained IoT sensors are inexpensive while also being easy to install and maintain, enabling upgrades throughout a building's lifespan.
With the use of low-power wide area networks (LP-WAN), IoT sensors can send data to servers and trigger actions such as air exchange, lighting, maintenance alerts, and more. This may also present an opportunity for AEC firms to expand into facility management by providing smart sensor maintenance, data hosting, and data analytics services for building owners.
Energy efficiency for greener and more sustainable buildings

When it comes to creating green buildings, construction technology is just the start. Architects and engineers can also take building management into consideration when bidding for projects. For instance, IoT-enabled smart sensors allow more granular control of temperature and humidity in different parts of a building so that unoccupied zones are switched off after a certain time.
Such energy efficiency measures are an attractive proposition for building owners in terms of marketability and cost savings: According to the New York State Energy Research and Development Authority (NYSERDA), enabling smart technologies and real-time energy management systems could reduce costs by 15% on average. IoT can also bring about enhanced building performance in the long run, as repairs and maintenance are promptly identified and carried out, resulting in reduced degradation.
Finally, as more organisations commit to carbon neutrality or other sustainability policies, corporate tenants will want to be housed in energy-efficient buildings. Providing real-time usage data to tenants gives them a way to satisfy their stakeholders, be it employees or clients.
Greater control and satisfaction for occupants
Speaking of tenants, both commercial and residential building occupants are coming to expect more customisability and comfort in the space they occupy—especially if they are classified as "essential services" in our post-pandemic world. With the use of IoT, tenants can gain better access to facilities such as zone heating or cooling, air quality, and security.
At the same time, building managers can assess facility usage and maintenance to ensure occupant satisfaction. For example, if certain washrooms in the building are used more often, they can be cleaned more frequently. All this enhances the tenant experience and increases retention.
How AECs can shape the future of smart buildings
While IoT and accompanying building management systems are the domain of facilities management companies, the AEC industry plays a vital role in integrating "smart" hardware with smart building technology—like the moveable roof panels of Singapore's Changi Airport Terminal 3 or the many intelligent building features of Melbourne's Council House 2. AECs can even leverage IoT's potential to meet building standards such as LEED and the Well Building Standard. Combined with building information modelling (BIM), architects and construction firms can model the aesthetics as well as potential cost savings from designing a smart building using IoT, be it for a luxury homeowner or a factory retrofit.
AEC firms that want to move into smart building design will need to hone their expertise in big data, artificial intelligence, and machine learning – but the financial and creative reward is worth the investment. For AECs, IoT will not only inspire better buildings, but also inspire business growth.
Rate analysis is the foundation for any construction business, regardless of size, and you can start anytime with specialised software or even a simple spreadsheet. Getting an accurate picture of your costs and profit goals will help you to work more efficiently, unveil opportunities with clients and partners, and ensure long-term growth.
Convey complex information about smart buildings with clarity. Discover how in our eBook on mastering print precision in technical drawings.

While we can't meet in person, why not to attend a live product demo or join live presentation from our experts.
To schedule it in advance, simply click the corresponding button below.