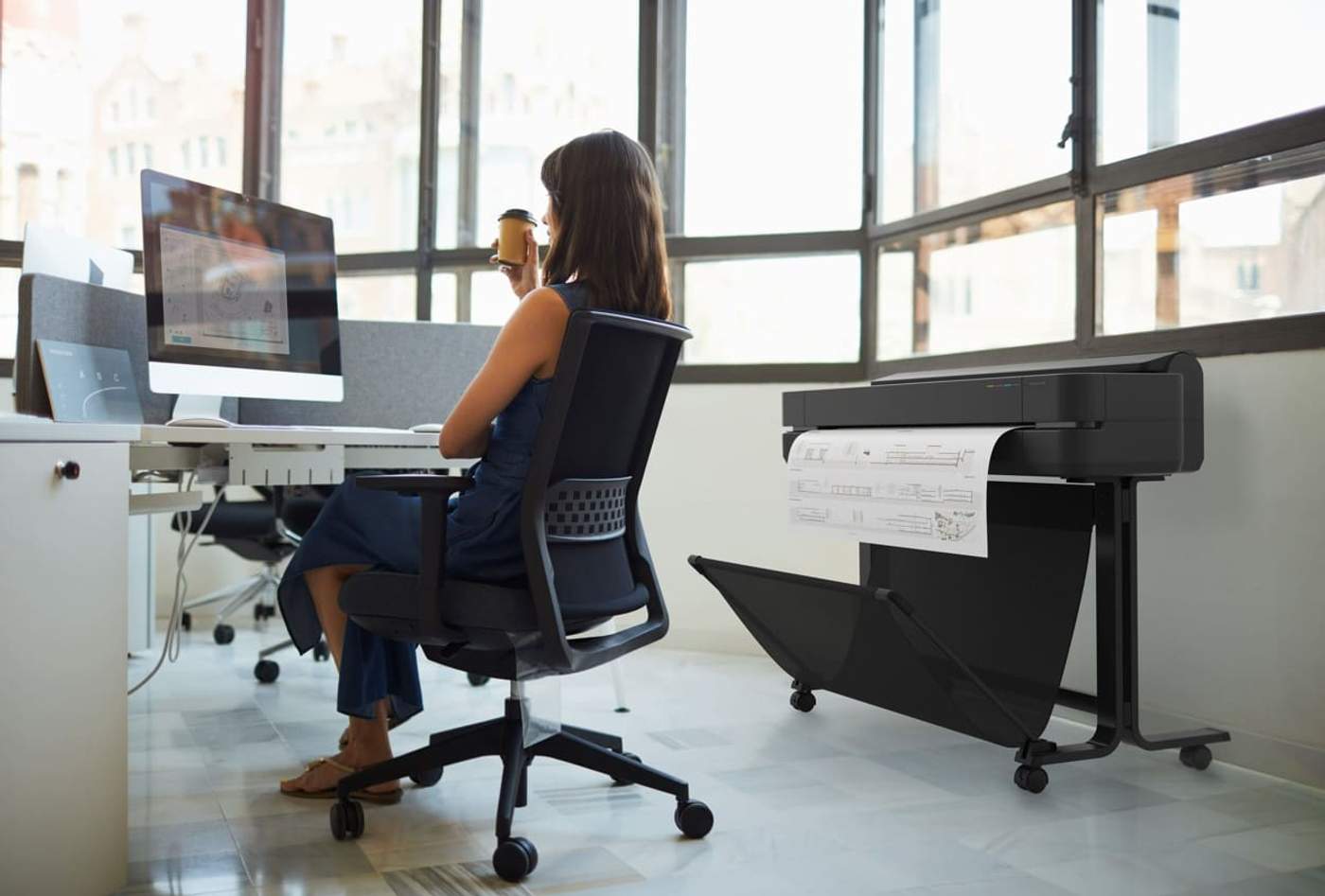 Why You Should Buy New Printers Instead of Refurbished Plotters

If your printer or plotter is nearing the end of its life, it's time to find a suitable and long-lasting replacement that will give you the best results. You might wonder whether you should buy something new or turn to cheaper, refurbished plotters. While you may want to save more money now by going with a refurbished model (and many salespeople will convince you this is the right move), you may be better off buying a new model that's worth the investment.
In this article, we'll help you determine whether you should buy refurbished plotters or spring for new models. There are upsides and downsides to using both refurbished and new plotters. But there is also a clear winner here. Ultimately, it comes down to whether you're willing to trust a fixed-up but obsolete model over a more dependable, newer model.
What Should I Consider Before Buying a Plotter Printer?
Whether working with an inkjet printer, a label printer, a 3D printer, or another printer type, you'll eventually need to replace it. Routine maintenance can help maintain your printer. But these devices only last so long before they stop functioning properly and require replacement.
Generally, you should clean a plotter once every six months or so. But the frequency of cleaning will depend on the frequency of usage. Servicing your plotter regularly will help maximise its longevity and eliminate the need for premature purchases of new or refurbished plotters.
Over time, your plotter may fail to print as effectively, which can be detrimental to your print projects. For example, your plotter may become slower as time goes on, to the point where it's simply unable to produce large volumes of print jobs without slowing your business down in the process. Plotters may also require outdated software when only new plotters may be able to work with later versions. Print quality may also deteriorate and become less reliable, whether this applies to issues with printer ink or the mechanics of the paper feed. This could reflect on the quality of your business if you don't upgrade as needed.
If you want to ensure your printing capabilities don't fall behind, you will eventually want to upgrade your plotter printer. Doing so could involve buying a new plotter or purchasing a second-hand plotter printer, depending on what works best for your application and needs. However, there are some potential issues to keep in mind if you're considering getting refurbished plotters over new ones, which could influence your decision the next time you're shopping for a replacement printer.
Should I Buy a New Plotter or Keep Using the Old One?
If you're in the market for a replacement plotter and aren't sure whether to get your HP plotters refurbished or new, there are some advantages and disadvantages of getting refurbished vs. new printers to consider when deciding.
Benefits of Buying Refurbished Plotters
There are multiple benefits of buying refurbished plotters instead of purchasing a new one. Some advantages of buying a refurbished plotter include the following:
- Cost savings: In most cases, buying a refurbished plotter will save you some money on the initial purchase. But this can lead to additional costs at a later date. This aspect varies depending on the condition of the printer and its overall reliability.
**- Normally dependable performance: **Many refurbished printers and plotters have been circulating long enough to be trusted in the industry. Refurbished plotters are likely to perform better than simply used printers and provide you with longer service life.
- The ability to reinvest funds: If you spend less on a refurbished plotter, you'll be able to redirect the funds you would have spent on this equipment toward other areas of your business, including printing materials to use with your plotter.
Disadvantages of Buying Refurbished Plotters
You'll find several upsides to buying refurbished plotters over new ones. But there are certain downsides to keep in mind if you're considering purchasing refurbished models. These include:
- Hidden costs: Some dealers of refurbished plotters and other printers may hide certain costs that come with them, including the cost of maintenance. This is why you should ask about all costs before settling on a refurbished model. This step could help save you more money in the long run.
- Additional maintenance: Another factor that can actually make refurbished plotters more expensive is the need for more frequent maintenance, cleaning, and repairs. These printers may contain new parts to replace the older models. But printer ink and other materials have already passed through these printers many times, potentially leading to unseen wear and tear that makes these printers more of a headache with continued use.
- No service agreements: Some dealers may offer service agreements with their printers. But many neglect to do so, which can be a huge downside. It can lead to more costs and frustration down the road.
**- A lack of comprehensive warranties: **Dealers may also offer comprehensive and extended warranties for refurbished plotters. But this isn't always the case. You're more likely to get the warranty you need for your printer when buying a new one from the manufacturer.
Buying a refurbished plotter can help you save on the initial purchase. But it's important to remember that not every dealer is reliable. Neither is every refurbished printer model. To avoid any of the potential issues you might have when buying a replacement plotter printer, you're better off buying a new model more often than not.
Reach Out to HP to Meet Your Printing Needs

As you continue to use your printers and maintain them, it will get to the point where you need a replacement. When looking for a suitable replacement plotter printer, there are plenty of new and refurbished options out there. You may consider getting a refurbished model because of the savings they seem to offer. But there is no guarantee that you will get the quality and dependability you need with these purchases.
At HP, we offer new high-quality plotter printers that can give you the results you need. They include warranties and other benefits that help you get the most from your purchases and maximise your printer's lifespan. Contact us today to discuss your printing needs and find what you need from our extensive selection.
Download our eBook now and discover how innovation is streamlining workflows, producing prints of unmatched quality and increasing IT efficiency like never before.

While we can't meet in person, why not to attend a live product demo or join live presentation from our experts.
To schedule it in advance, simply click the corresponding button below.