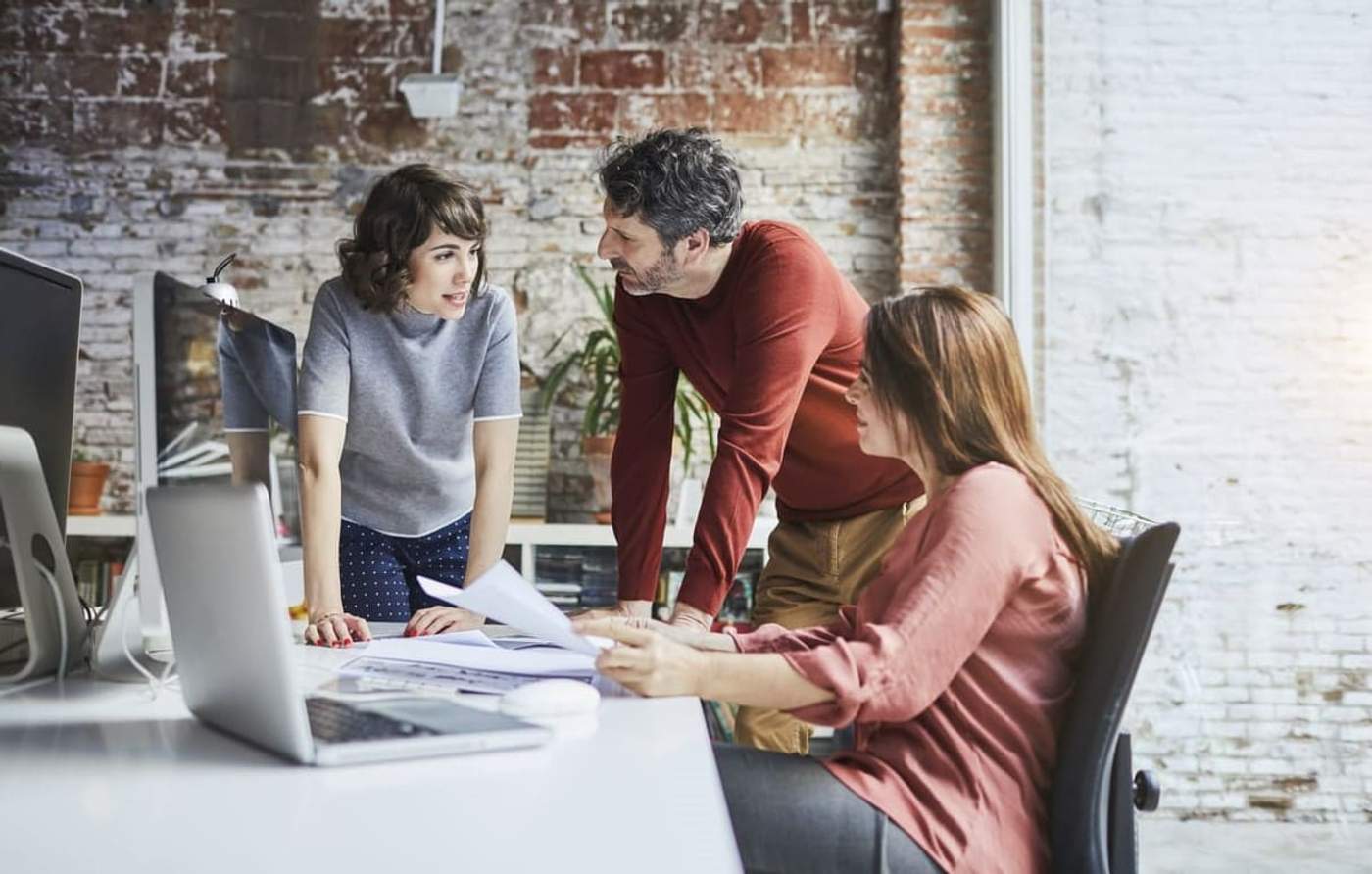 Different Types of Plotters: Which Plotter Printer Is Right for Your Company Size?

Plotter printers have always made their role known, being one of the few printer types that can produce large-scale prints and drawings with exceptional detail and quality. However, for the companies that do require them, such as AEC firms, it is not as simple as choosing a plotter printer that is within budget and possesses the latest features and advancements. Size is just as critical a factor as other concerns as you consider different types of plotters.
Similar to how company sizes differ, so do plotter printer sizes, and identifying which plotter size suits your company size is the foremost way to optimise your large format printing capabilities. Therefore, it is integral to be able to understand how the size and compactness of plotters affect their functionality and impact their suitability for different-sized companies.
This article will help you navigate different types of plotters by highlighting the different plotter sizes and listing their benefits and drawbacks for companies. Ultimately, you will be able to make an informed plotter printer purchase decision that aligns with your company's size and printing requirements.
Understanding Plotters and Their Importance
Wide-format plotters are essential for businesses to produce large format prints. They provide higher resolution and larger print sizes, ideal for everything from architectural plans to retail displays, posters, and banners.
Why Companies Require Large Format Printers
Large format printers can be used to produce a variety of prints on larger materials. Printing businesses use them to expand services and offer improved turnaround times. Other businesses rely on them to bring work in-house or to generate precise, high-resolution prints like those used by AEC companies.
Using Plotters for Printing in Companies
Traditional inkjet printers limit the size of prints and the durability of the finished product. Companies can use plotters to produce a variety of products, including banners, posters, architectural plans, AutoCAD prints, and more.
Advantages of Plotters Over Standard Printers
A plotter will comfortably handle larger paper sizes and various materials. They allow businesses to increase print capacity, improve turnaround times, and do more in-house.
The Impact of a Company's Size on a Plotter's Printing Efficiency
It's common to think of printer speed as a matter of how quickly it produces the completed poster. However, print speed includes warm-up time, file process time, and the difference between printing in draft mode or presentation mode. When you run a large company with expectations of keeping a constant flow of print running, the throughput speed of your large format printer needs to keep up.
Uncovering the Various Types of Plotters in the Modern World

With the different types of plotters available today, it can be challenging to determine what type you need. Instead of simply searching for a plotter within a certain budget, you need to consider the type of work you do and what you expect from your printer.
An inkjet plotter uses inkjet technology to produce high-quality images with intricate details. They're versatile and known for producing a wide range of shades and detailed images.
Toner (Electrostatic) Plotters
In the past, toner plotters were the standard for large format printing. Designed to print thousands of square feet per month, these large printers offered an admirable ROI. As inkjet printers became more widely available, they became the less expensive option and are used more widely. Companies that need to consistently produce large print volumes may be more interested in investing in a toner printer for speed and durability.
What to Consider When Choosing a Plotter Printer for Your Company
Companies across different industries have distinct printing needs. As such, it's not surprising that the right plotter for one company isn't the right choice for every company. There are many different factors to consider when choosing a plotter printer for your company.
Company Size and Printing Requirements
Larger companies with advanced printing needs are likely to expect more from a plotter than smaller organisations with fewer print requirements. To make the right choice for your company, consider these factors about your print workflow.
Your printer's speed and performance factors will significantly impact your ability to produce a large volume of prints in a given time frame. Larger-scale prints will require more time and ink to produce. If your printing needs are at low volumes, then you may be able to get a more compact, cheaper printer.
How Many Employees Need to Use a Plotter, And How Often Do They Use It?
If plotter use is restricted to one or two employees, then you may be able to invest in a more complex model that can meet a variety of printing goals. However, simplicity is key if the printer is used frequently by multiple users. Consider how easy it is to set up a print job and change ink cartridges and paper.
**Print Rate and Media Compatibility **
Some companies need a large format plotter to carry out a specific task. Others invest in a machine that will print multiple product types. Consider how a plotter's print rate and compatibility with different media types will affect your ability to meet your production needs.
**Some Companies May Require More Than One *Plotter***
When you have extremely varied needs or multiple employees depending on your plotters for different uses, investing in more than one plotter may be the right solution. Over the long term, maintaining a single plotter for widely varied products can be costly to run and maintain when you should really have different types of plotters.
Company Budget and Cost Considerations
A wide-format printer/plotter is an investment that will pay off in more ways than one. Therefore, your budget considerations should include more than the upfront cost of the plotter.
Initial Purchase Cost and Long-Term Maintenance Expenses
Begin by comparing plotter costs within your budget. Research the ones you're considering to determine the long-term maintenance costs. In some cases, you may be able to quickly recoup a higher upfront cost by saving on lower monthly maintenance costs.
Balancing Quality With Affordability
Your company budget will dictate what you can afford. But choosing a model with proven quality is likely to save money on repair and replacement costs.
**Print Quality and Output *Options***
No matter the size of your business, your plotter must perform the tasks integral to your business needs. Shopping in-store or connecting with a qualified salesperson can help you compare different types of plotters based on colours, resolutions, and the capability of the printer to meet your demands.
Connectivity and Integration
Plotters are an essential tool in offices and in the field for some industries. Modern printers need capabilities like internet connectivity to receive CAD files, images, and print commands remotely. They also need to integrate seamlessly with the software applications and platforms you depend on for daily workflows.
Evaluating Connectivity Options for Seamless Integration
Review online product descriptions to learn more about wirelessly connectivity capabilities and integration with the tools you depend on for daily workflows.
The Best Fit Plotter for Different Company Sizes
Your company's size affects your printing needs. To maximise your budget, search for different types of plotters designed to meet the requirements of your business's size.
For Small Businesses and Startups
Startups and small businesses are likely to have minimal to moderate printing needs.
Affordable Choices With Essential Features and Moderate Printing Speed
When choosing the right printer for your small business, the features that allow you to perform essential tasks will be a key factor in your decision. Print speed can take a back seat to meeting vital goals.
For Medium-Sized Companies
Mid-sized companies need to address a variety of daily print tasks while maintaining a strict budget.
A Balance Between Performance, Speed, and Cost-Effectiveness
Medium-sized companies are typically growing. They depend on speed and performance to meet changing business needs. Finding a model that can grow with your company will help you maximise your investment.
For Large Corporations and Firms
Large corporations and firms are likely to have high-volume printing requirements with advanced levels of complexity.
Advanced Plotter for High-Volume Complex Printing Requirements
Large firms need to meet high-level printing demands at rapid speeds. Failing to meet your business's needs could cost you more than you save on a cheaper plotter.
Superior Print Quality and Versatility
Large corporations need to print at high speeds without sacrificing print resolution. These companies are also more likely to use a plotter for various products.
Reach Out to HP to Discuss Your Plotter Printer Needs
A large format plotter can help you meet your business needs, no matter the size of your company. HP has a long history of providing different types of plotters designed to meet the needs of modern businesses. Reach out to HP to learn more about the best plotter for businesses of any size.
Download our eBook now and discover how innovation is streamlining workflows, producing prints of unmatched quality and increasing IT efficiency like never before.

While we can't meet in person, why not to attend a live product demo or join live presentation from our experts.
To schedule it in advance, simply click the corresponding button below.