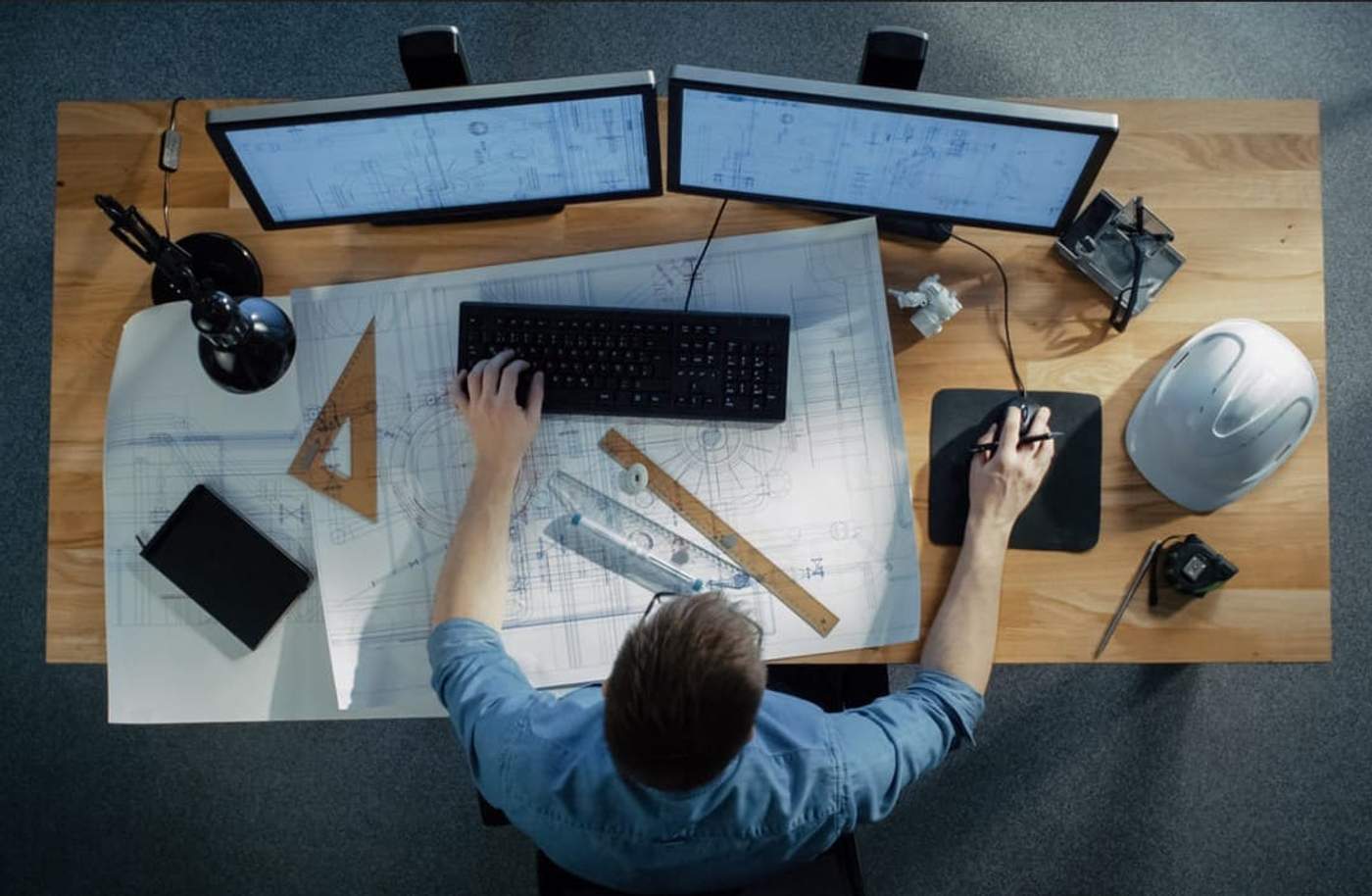 Why AEC Businesses Need a Multifunction CAD Printer

Businesses in the architecture, engineering, and construction industries need accurate prints for their projects. That is why the advanced capabilities of computer-aided design (CAD) software are critical. The advantages of CAD make it necessary for AEC companies to have a reliable CAD printer—but not just any type of CAD printer. Specifically, these companies need a multifunction CAD printer to get the results they want.
The AEC world continues to evolve, which is why companies must remain on the cutting edge of the industry's technology. Having state-of-the-art printing technology is a requirement, not a luxury.
Here are some of the key reasons for implementing a multifunction CAD printer.
Why Businesses Need a Multifunction CAD Printer
Companies in the AEC industries and others need a multifunction CAD printer to optimise their workflows. The more a wide format printer can do, the more you can accomplish with increased efficiency.
There are multiple reasons why companies need a large format multifunction printer for CAD. Some of these reasons include the following:
One of the main advantages of multifunction CAD wide format printers in the AEC industries is the ability to optimise collaboration. Printers with scanning capabilities make it easy to digitise all documents and plans and share them across teams.
With the help of a large format multifunction printer, including inkjet printers like the HP Designjet plotter printer, teams can scan and share documents in addition to printing them. These capabilities help businesses in the AEC industries keep up with an increasingly hybridised work environment and maximise efficiency.
Reduced Space Requirements
By consolidating printing and scanning functions into the same piece of equipment, offices and other facilities don't require as much space for bulky equipment. Whether your team is in an office environment or working from home, today's multifunction CAD printers can make it convenient to work from just about any location.
Multifunction wide format printers simplify scanning and printing processes, allowing for more overall productivity. Advanced printers enable users to do everything from quickly printing and scanning documents to instantly sharing them with colleagues via email or over a network.
These are just a few key reasons why you may want to implement a multifunction CAD plotter printer for your AEC company.
What Are the Benefits and Limitations of CAD?

Computer-aided manufacturing and design are critical for many applications, including those in the AEC industries. CAD offers a number of benefits that make it suitable for printing many types of documents, although it does come with certain limitations to keep in mind.
Some specific benefits of CAD drafting and drawing include:
Saved Time — CAD drafting services and software reduce the amount of time you need to spend on drafting and designing. This helps you complete projects faster and ensure they stay within a scheduled timeline.
Rapid Design Changes — 2D and 3D CAD design allows you to easily revise existing designs as they change, eliminating the need to draft an entirely new drawing. This is ideal if you only need to make small changes to meet new specifications.
Faster Prototyping — CAD also allows for quicker prototyping than manual drafting. During the design process, you can produce prototypes that enable you to test existing designs and optimise accordingly. This capability helps you perfect designs well before completion.
Reduced Chance of Error — Today's CAD design advancements help greatly reduce the risk of error during the design process. This is a big difference from older manual design processes that left too much room for mistakes.
Improved Precision and Accuracy — CAD software further improves the accuracy and precision of drawings through the use of effective measuring tools. This further prevents potential errors from arising during and after the design process.
However, it's also important to consider some potential limitations. Some disadvantages of CAD include:
CAD software requires sufficient security to eliminate the risk of viruses and hacking that might otherwise compromise systems.
The breakdown of digital equipment could cause the loss of CAD designs.
CAD software requires occasional updates to keep it functioning optimally.
CAD solutions could be expensive and require a set budget.
Teams may need to spend ample time learning and training on the CAD software.
What Is the Future of CAD?
There are a few main developments that will shape the future of computer-aided design and CAD software.
One major development is artificial intelligence (AI), which will help streamline design processes and workflows by increasing the efficiency of normally repetitive and mundane tasks. Predictive design through machine learning will help streamline design processes and allow for generative design. It will also be able to continually reduce the risk of errors as it optimises workflows. Additionally, AI will facilitate even more rapid prototyping.
Cloud-based software is another critical development that will simplify processes for the AEC industries. CAD technology using the cloud will enable different teams to access the software and designs on nearly any device from any location. This will enable more efficient collaboration and keep all teams connected.
These are simply a couple of changes we can expect to see with 2D and 3D CAD software and CAD systems. These developments will also make it even easier for professionals to learn CAD.
Which Printer Is Used for CAD?
Applications using CAD software will require CAD printers. The type of CAD printer you use will depend on the specific materials you want to print. For example, you might print CAD drawings on a CAD plotter printer, while 3D modelling will entail the use of a 3D printer.
When looking for the ideal CAD printer for 2D or 3D designs, you'll want to find a reliable model and remember that the cheapest option likely isn't the best. Search for a printer with higher image quality and the specific features you need, including compatibility with your current operating systems, IT features, and sufficient storage space for STL files and other data.
In addition to the right printer, you'll want to find the right CAD software based on your individual needs. Together, high-quality printing equipment and software will improve the design and manufacturing processes across the AEC industries.
Find the Ideal Printing Solutions at HP
Trying to find the best CAD printer for your application? AEC companies can benefit from some of the most dependable equipment available when they turn to HP.
Contact us today to discuss your printing needs with our experts.
Download our eBook now and discover how innovation is streamlining workflows, producing prints of unmatched quality and increasing IT efficiency like never before.

While we can't meet in person, why not to attend a live product demo or join live presentation from our experts.
To schedule it in advance, simply click the corresponding button below.