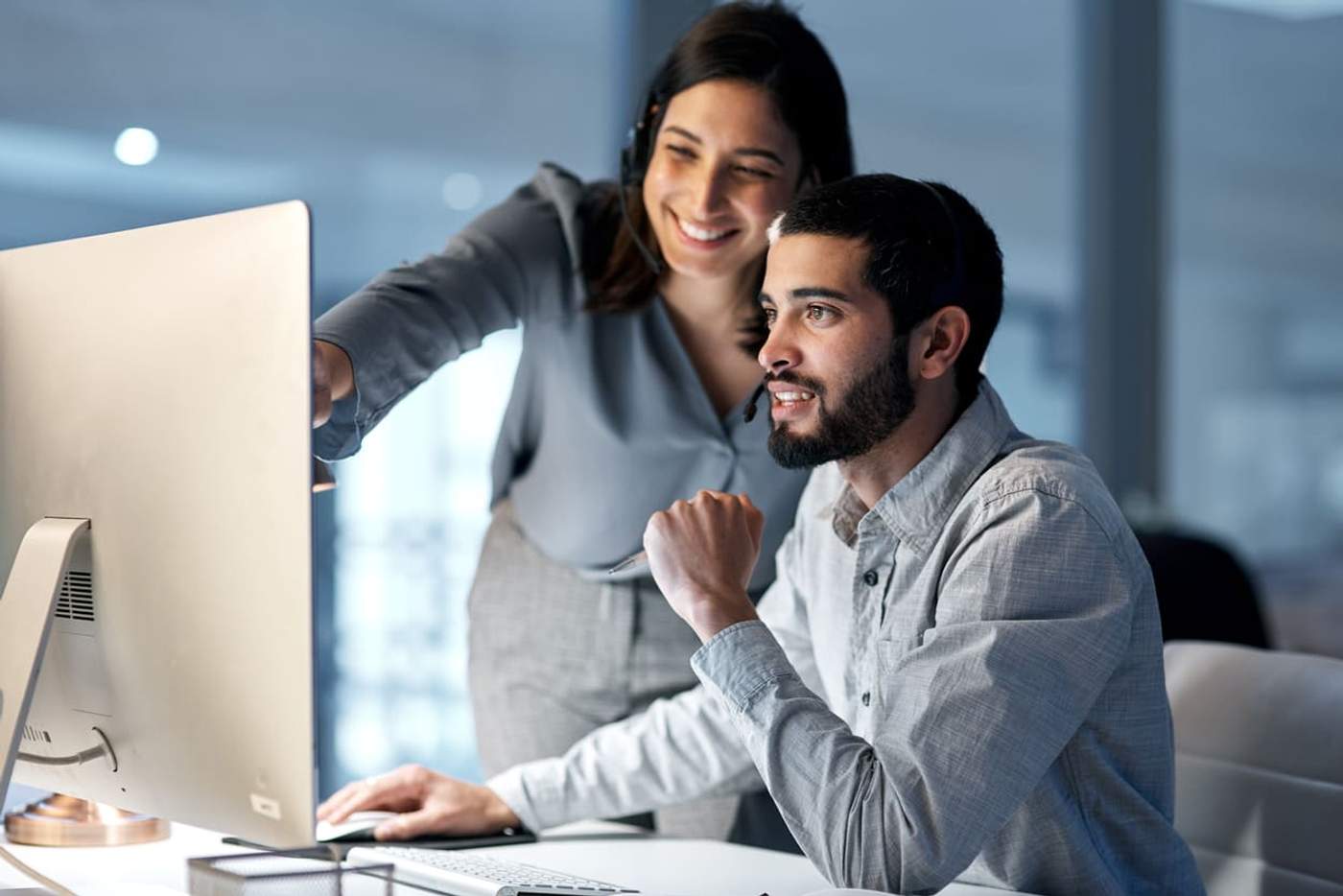 Building and Construction Skills: Why Upskilling is Important

Anyone working in the construction industry needs more building and construction skills to match the requirements of top jobs in the industry. This is particularly true for supervisory and highly technical roles. Similarly, builders and construction workers need to upskill and acquire new skills that make them more qualified for better jobs.
But what exactly is upskilling, and how does it work? Let's explore how to acquire new building and construction skills and what tangible benefits construction companies stand to gain for encouraging workers to upskill.
What Is Upskilling, and Why Is It Important?
Upskilling is the process of gaining new skills and knowledge through training and education. Both employers and employees can commit to continuously developing and expanding their capabilities through upskilling, usually in anticipation of future needs and opportunities.
Advances in technology have made upskilling necessary for project management and the entire AEC industry.
Technology such as building information modelling (BIM), construction robots, wearables, drones, and AI data analysis tools are here to make construction more efficient, improve design, increase safety, and reduce costs. Still, they are only as useful as the people using them.
In addition, modern approaches such as modular construction and 3D printing have changed how we think about building technology. Without upskilling to gain new knowledge and building and construction skills, both people and companies in the AEC industry will be left behind in the highly competitive construction industry.
In addition to basic survival, there are many other benefits that AEC firms stand to gain from upskilling:
Increased employee retention: Upskilling makes employees feel more valued, thus increasing loyalty to the organisation.
Addressing skill gaps: Soft skills like leadership and problem-solving, as well as hard skills such as data analysis, are hard to import.
Save money on recruitment and employee replacement costs.
Attract new talent by proving that you support growth and ambition.
Gain a competitive advantage.
Increase employee motivation and productivity.
Above all these, clients and owners stand to gain the most when AEC firms promote a culture of learning, upskilling, and continuous improvement. Your team will do a better job far more efficiently, especially when using modern solutions like BIM.
Upskilling Is the Key to Filling Key Positions
Even before the pandemic, finding qualified candidates for vital positions was tough. In the current employee job market, people with the right building and construction skills needed for architecture and construction jobs are even harder to find and retain.
Since the time and resources required to train new personnel to fill these positions are often unavailable, the best solution for construction firms is to invest in upskilling existing employees.
According to the Labour Market Information Portal, the average age of construction workers in Australia is 38 years, an ageing population that just isn't getting enough new blood. By 2035, it is estimated that 20% of the entire population in Australia will be over 65.
Construction Skills Queensland also found that the number of construction workers aged 55 and above has risen to 14.2% from 8% in the last two decades. With fewer younger people in the industry, construction companies must now think ahead and invest in upskilling for younger workers to instil the necessary building and construction skills and knowledge to help them keep going.
AEC professionals and construction workers should also invest in upskilling. In the rapidly changing landscape, upskilling:
Opens new opportunities
Provides job security
Makes it easy to transition to more exciting jobs, even in different industries
Upskilling Is Vital to the Construction Industry

McKinsey expects the demand for physical and manual skills in repeatable and predictable tasks to decline by almost 30% in the next decade. In contrast, technological skills (such as coding) and those involving complex cognitive, social, and emotional skills (such as leadership) could rise by more than 30%.
As AEC firms rethink the construction business as a whole and work to upskill their workers to cope with the new reality, a strategic approach will be necessary to ensure the successful implementation of training for upskilling.
But the truth is that upskilling isn't easy or cheap for AEC firms. Psychologists say that it takes 10,000 hours of deliberate practice for an individual to become an expert; it takes 480 hours to build usable new skills.
Before embarking on a training program, AEC firms need to be prepared for the challenge. For starters, they must evaluate various options and strategies that could help them successfully implement upskilling and reskilling.
A Systematic Approach to Upskilling and Reskilling
Upskilling provides development opportunities to expand existing capabilities. But reskilling involves training and preparation to move into a completely new role in the workplace. Whichever it is, employees will need new skills to perform well in a new position.
There are various ways to achieve this, but they all involve three steps. First, you start by scouting existing labour demand and supply conditions. Then design a training program to fill any gaps; finally, commit the infrastructure and resources necessary to implement training at scale. Here are six factors to consider in your approach:


Fill gaps: Focus on providing training for in-demand skillsets for specific jobs, for example, teaching electricians to read plans.
Create dedicated days for training either at the job site or virtually, for example, safety training and licensing.
Training the right people. You can start upskilling with easier skillsets, such as soft skills for management and leadership.
Partner with higher education and training institutions to provide free or discounted training for your best employees.
Scout the industry for the most in-demand skills now and in the future. Then craft a training program that helps position your company favourably in the industry.
Leverage technology such as virtual reality to reduce the need for costly trainers, equipment, or infrastructure for training.
Upskilling is vital to the construction industry because it helps AEC firms gain and retain highly skilled workers. It also has tangible benefits, such as saving money for construction firms and increasing revenue. For example, project leaders in the industry with building and construction skills in building information management are better equipped to complete projects on time, within budget, and to client specifications.
How Does Training Lead to Development?
Training for upskilling usually involves learners working with experts to gain specific knowledge or skills. On the other hand, development is a broad and multifaceted set of activities, including training, that helps people ascend to a higher level of performance or responsibility.
In this sense, training is only one part of the development process. If you're implementing training as part of a professional development program, there are many reasons that you can use as launchpads for your program. These include:
Poor performance revealed by employee appraisals
Succession planning, which ensures you have qualified and eligible workers when there is a change of roles in the organisation
Testing or piloting a new performance management system for the organisation
A part of a wider effort for professional development, e.g., a need to acquire BIM skills to achieve parity with the rest of the industry
A need to train on a specific topic, such as ethics, diversity, safety, or computer skills
However you choose to launch your training program, upskilling leads to many benefits to AEC firms and the industry at large that can spark greater development. These include increased innovation, reduced employee turnover, better job satisfaction, and reduced costs.
Upskilling is also vital in risk management, as it helps organisations deal with challenges such as sexual harassment.
How Can Training Help a Business?
When implemented properly, training and upskilling solve a lot of problems for companies in the construction industry. From labour to cost overruns and tough competition, upskilling is the key to the future of every firm and professional in the AEC industry that relies on cutting-edge building and construction skills among their staff.
In particular, upskilling helps with the uptake of new technology. For example, what would a top-of-the-range technical printer do for your business? For one, it would give you the capability to translate 3D models to paper with extremely high accuracy.
Here at HP, we are proud to bring you the world's easiest and most affordable large-format printers. Transforming your AEC business may be as easy as gaining the ability to scan, copy, and print high-quality renderings or technical drawings.
Contact us today to discuss your printing needs and get your firm on the path to a bright and advanced future.
Download our eBook now and discover how innovation is streamlining workflows, producing prints of unmatched quality and increasing IT efficiency like never before.

While we can't meet in person, why not to attend a live product demo or join live presentation from our experts.
To schedule it in advance, simply click the corresponding button below.