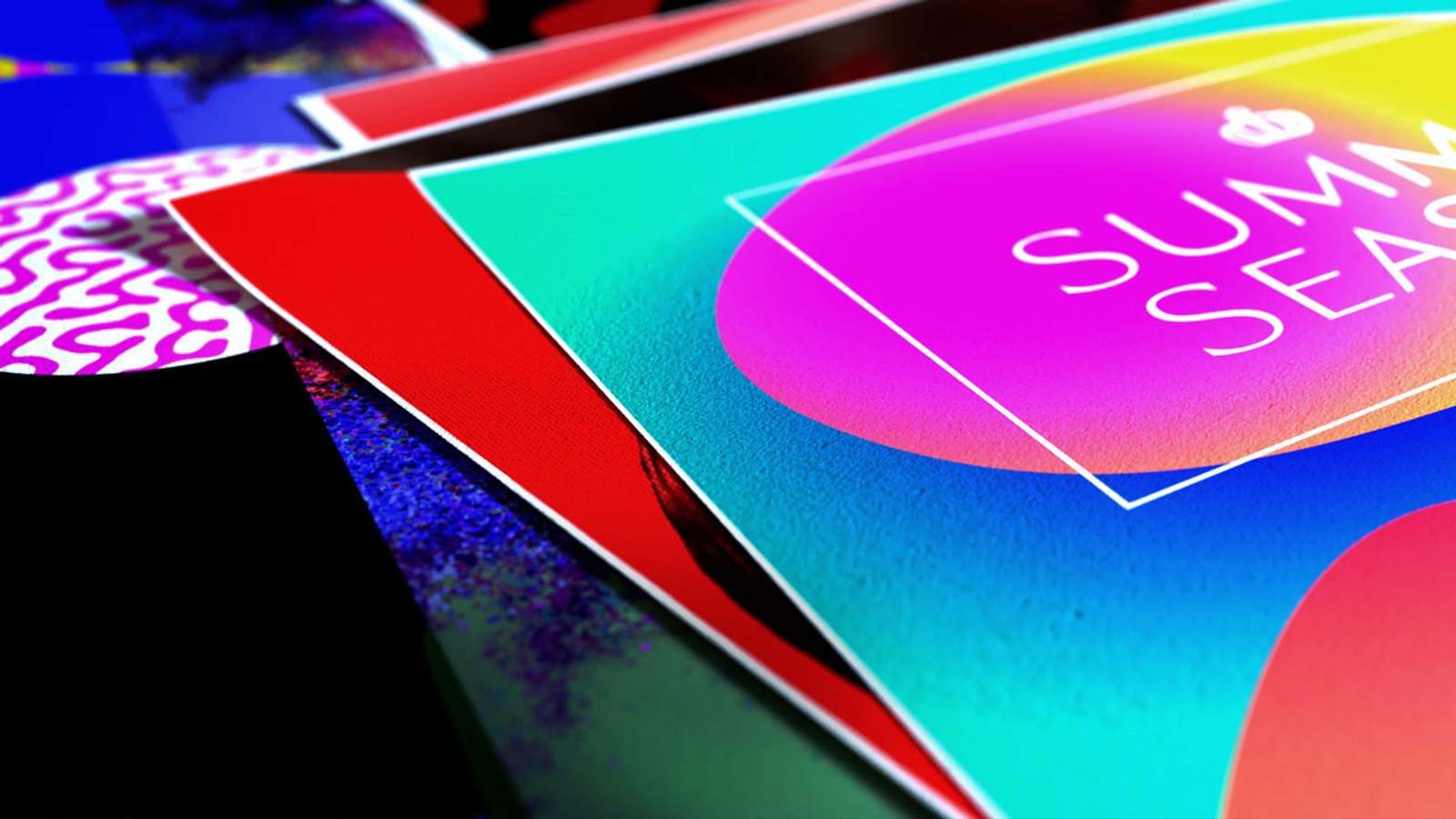 Move Up The Value Chain With New Latex Printers
To stay ahead in a rapidly evolving market, print service providers need to find ways to win more high-value jobs and grow their premium client base.
The market for large-format printing is growing. A survey by IDC, from March 2021, found the sector growing by 12% in the third quarter of 2020 (the most recent figures available) 1. Another recent study predicted annual growth for the segment of 3.2% a year, every year between now and 2026 2.
But that doesn't mean that print service providers (PSPs) can just sit back and relax. As the market booms, so does competition. Vendors that are most agile in adapting to changing market conditions — whether that's the impact of lockdown or customer demand for new formats and finishes — will win market share from those that don't.
One of the most noticeable trends is the increasing demand for high-value-add print products, particularly those which incorporate personalization, new technologies and media, or both. Between now and 2025, the market for personalized digital printing — which not only allows for customization but also uses innovations such as mild solvents and less-harmful chemicals — is predicted to grow by 6.45% a year, faster than the market as a whole 3.
What does this emphasis on new technologies, new formats and greater digitization mean for PSPs and how can they win in a rapidly evolving marketplace?
Use technology to be more versatile
Download our free brochure and discover six large-format print applications that can help your printing operation grow in volume and in value.

Using new intelligent print-management solutions is a vital part of becoming more adaptable and being able to take on higher-value jobs. The best print-management solutions give you an overview of all the large-format printers in your stable, allowing you to see from one dashboard things such as printer status, ink levels, job queues and more.
Another important part of any strategy to win more high-value jobs, and to grow premium print services as a proportion of your total work, is being able to take on jobs that require a high-quality finish, effects that aren't possible with standard print technology, and specialized media.
The new HP Latex 700 and HP Latex 800 Printer series deliver all these capabilities and more. Using new HP white inks, these printers produce vivid signage, add a background layer to CYM images for backlighting, improve coloring, make edges sharper — and more. Making the switch to a high-value white latex ink printer means you move into higher-value-add jobs, particularly when taking on jobs which specifically require a higher print quality.
By allowing you to print with white and colored inks on a broad range of transparent and colored media, the new latex printers enable you to take on the following print applications, using white ink and on transparent or colored media:
Outdoor signs
Vinyl wraps
Professional stickers
Window graphics
Posters
High-volume signage
Not only does this allow you to take on more higher-margin jobs from direct clients, but it also has the potential to make you a valuable outsource partner for PSPs who don't have the same advanced latex printing facilities. According to recent research by Keypoint Intelligence, PSPs outsource 46% of high-value, high-complexity jobs4. Most of these outsourced high-value applications end-up being printed on HP Latex printers. By choosing the right technology, you can win some of that business and reduce risk.
Download our free brochure and discover six large-format print applications that can help your printing operation grow in volume and in value.

While we can't meet in person, why not to attend a live product demo or join live presentation from our experts.
To schedule it in advance, simply click the corresponding button below.