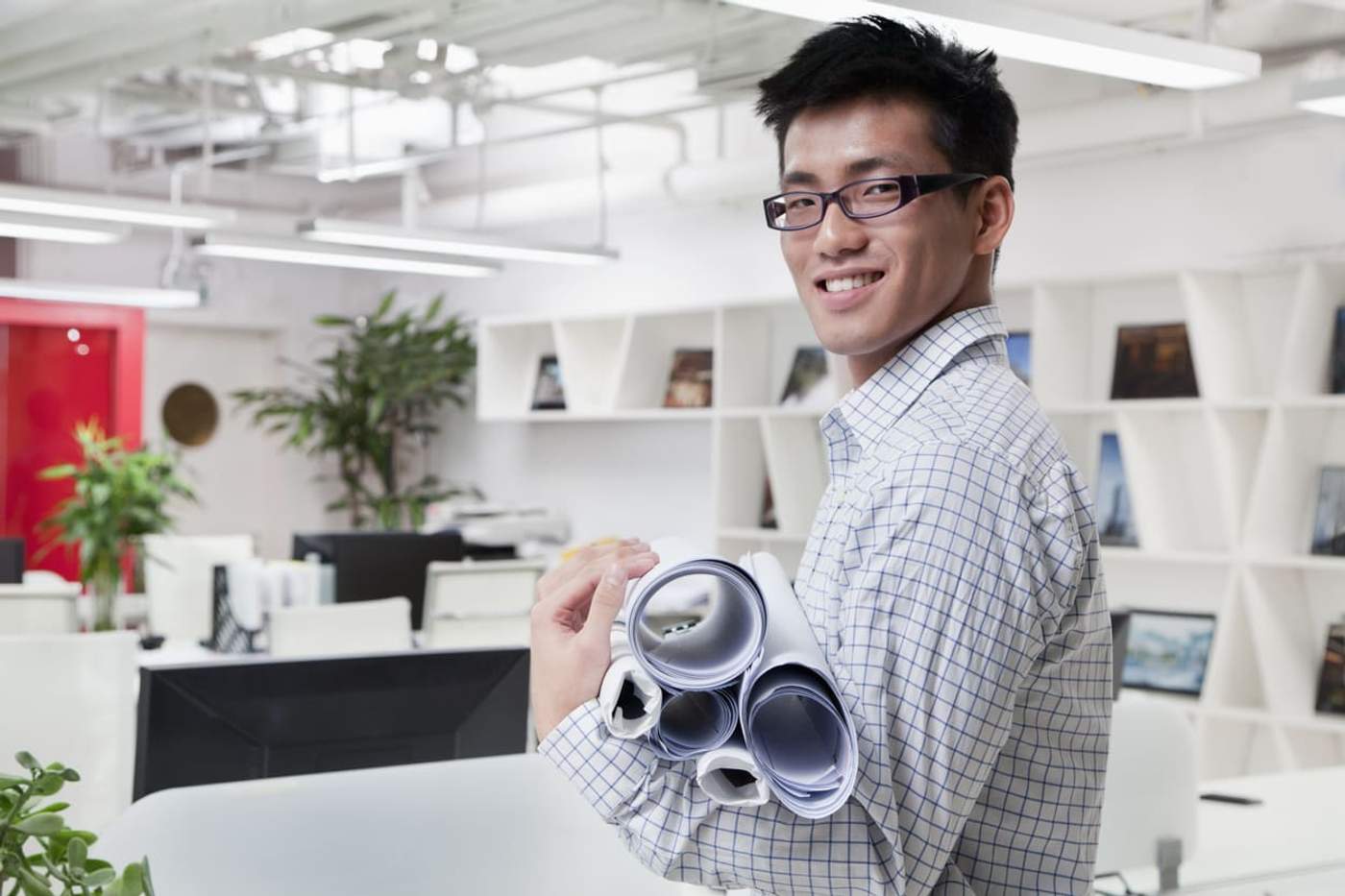 Best Plotters for Large Format Poster Printing 2023

If you need to print high-quality, large-scale posters or banners, you likely understand the importance of selecting the right printer to complete the job. Specifically, what you'll want is a top-end plotter printer that can optimise quality and detail with each poster printout. However, with so many options available for large format poster printing, you might not know which printer will work best for you.
To help you find the right solution for wide format poster printing, we've compiled a list of some of the top plotter printers on the market today. We've carefully examined their features, customer reviews, and cost to determine which equipment is best for large format poster printing in 2023. We hope our insights will help you make the best selection to provide you with consistently great quality.
2023 Large Format Printing Trends to Look Out For
When shopping for a large-format plotter printer, some trends in this industry are worth noting.
In addition to an industrial poster printer, you may have access to certain benefits that facilitate a safe work environment due to the lasting effects of the COVID-19 pandemic. Amid the pandemic, brands like HP and others have offered extended warranties and remote customer support while promoting various work-from-home initiatives.
Check to see if your large format poster printing equipment manufacturer offers these benefits as you shop for the perfect solution.
What to Consider When Buying a Plotter for Large Format Poster Printing
When choosing a plotter printer for large format poster printing, consider the following factors:
You'll want to find a highly efficient industrial poster printer to save you more time. Manufacturers typically detail the estimated speed of their printers to give you a good sense of their efficiency.
Consider the resolution quality you need for your posters and other print jobs. You can find large format plotter printers with resolutions as high as 2880 x 1440 dots per inch (dpi), and many can print a wide range of colours.
The printer size will also depend on the size of your projects. Choose a printer that can handle the intended print size. But also consider space requirements and how they may affect the placement of the printer.
Decide whether you want a printer that uses water-based or solvent-based inks. Water-solvent inks tend to be more costly and are ideal for indoor applications. Meanwhile, you might want solvent-based ink printers to save money and withstand exposure to outdoor elements. Also, dye inks offer bright picture quality but don't hold up well in sunlight, while pigment-based inks often withstand outdoor exposure with the downside of increased dullness.
Another key factor is the cost of the printer, including the initial purchase and maintenance. Set a budget for your printer, and don't buy the cheapest printer you find, as higher initial costs may translate to lower ongoing expenses due to reduced maintenance.
Top 10 Plotter Printers for Large Format Poster Printing in 2023

The following are some of the top plotter printers for large format poster printing available today:
1: HP DesignJet Studio 24
A conveniently compact, high-quality design
User-friendly touchscreen interface
Fast print speed
This inkjet printer from HP is ideal for use in many work and home environments as a convenient compact printer. You can use it for large format poster printing in many paper sizes, and it's easy to work with using its touchscreen.
The only issue you might face with this printer is the small amount of ink included with this printer.
Perfect for projects requiring great detail
Prints on many types of materials, including films and coated paper
Includes printing, copying, and scanning capabilities
This printer offers superior line accuracy at +/- 0.1%, and it offers a high print resolution for detailed poster printing.
Just keep in mind that all sales are final with this printer, making it important to confirm this printer is what you want before buying.
Compatible with sheets and rolls
Efficient print speed
The smallest printer with a built-in stand
This 36-inch plotter prints paper sizes up to A1 and has a top print speed of 25 seconds for large documents. It uses dye inks and also includes a gigabyte of memory to handle large projects. It's ideal for printing everything from posters and renders to technical drawings.
4: HP DesignJet Z9+ PS 44" Large Format Colour Inkjet Printer
Fast printer speed
Vibrant colours and rich detail
Highly secure connection
If you need a large printer for large format poster printing, consider this HP DesignJet printer. This particular model can handle print jobs of up to 44 inches and includes a 500 GB hard drive and a touchscreen. The results are sharp detail and superior quality.
One downside you might find with this printer is its limited number of ink types, but it makes up for it with its overall high print quality.
Up to 36" prints
High efficiency
Lightweight despite its large print size
This roll paper thermal inkjet printer can print up to 36" with a dpi of 2400 x 1200. Despite its width, it weighs a mere 48 kg for easy relocation and installation. It's also very user-friendly and features wireless connectivity.
If you want increased colour accuracy, you may want a different model, as this printer uses only four ink colours (yellow, black, cyan, and magenta).
Automatic paper switching
Compact size
Ease of use
As the smallest large format printers from HP, the 200 Series DesignJet models feature a compact design that makes them easy to move and meet tight space requirements. You can use it to print A1 to A4 paper sizes or a roll up to 24 inches. You also have the ability to print multiple jobs remotely via an app on your smartphone.
One potential problem you might have with this printer is that it only works with Original HP ink cartridges.
7: Epson SureColor P20000
Ideal for heavy-duty applications
Compatible with some of the largest print sizes
High speed despite its size
Need to print posters or other materials as big as 64 inches? The Epson SureColor P20000 is a solid pick. It works with many materials, such as rolls, sheets, and poster boards, and it's ideal for continuous operation.
However, if you're looking for a more sustainable industrial poster printer, you might want one with a smaller footprint. Also, this printer is among the most expensive for large format poster printing.
Multiple print speed settings
Compatible with uncoated and porous print materials
Advanced technology that optimises flexibility
This printer offers added versatility through its innovative UV gel technology that allows for easy moving and folding of prints while maintaining consistent image quality. It's great for producing outdoor posters and signage.
The main issue with this printer comes down to its price, which is among the highest in the industry.
9: Canon imagePROGRAF PRO-300
Great print quality
Front and rear feed
Uses pigment inks to optimise quality
This Canon printer provides great quality with each print using ten pigment inks, with one "Chroma Optimiser" cartridge producing smooth finishes. The other cartridges offer plenty of versatility regarding colour options.
Although this printer offers exceptional quality, it comes at the cost of a slower print speed.
10: Epson SureColor SC-P900
Optimal flexibility
Compact footprint
A balance of affordability and quality
You can use both rolls and sheets using this printer, which prints posters and other materials up to 17 inches wide. It allows you to quickly switch between formats for increased flexibility and serves as a solid upgrade from Epson's SureColor P800.
While this printer might be a good choice for smaller wide format printing applications, it's often difficult to find in stock.
Reach Out to HP to Discuss Your Plotter Printer Needs
Searching for the perfect printer for large format poster printing? HP has you covered with a wide range of top-quality options. Reach out to us today to find the solution that's best suited to your needs.

While we can't meet in person, why not to attend a live product demo or join live presentation from our experts.
To schedule it in advance, simply click the corresponding button below.