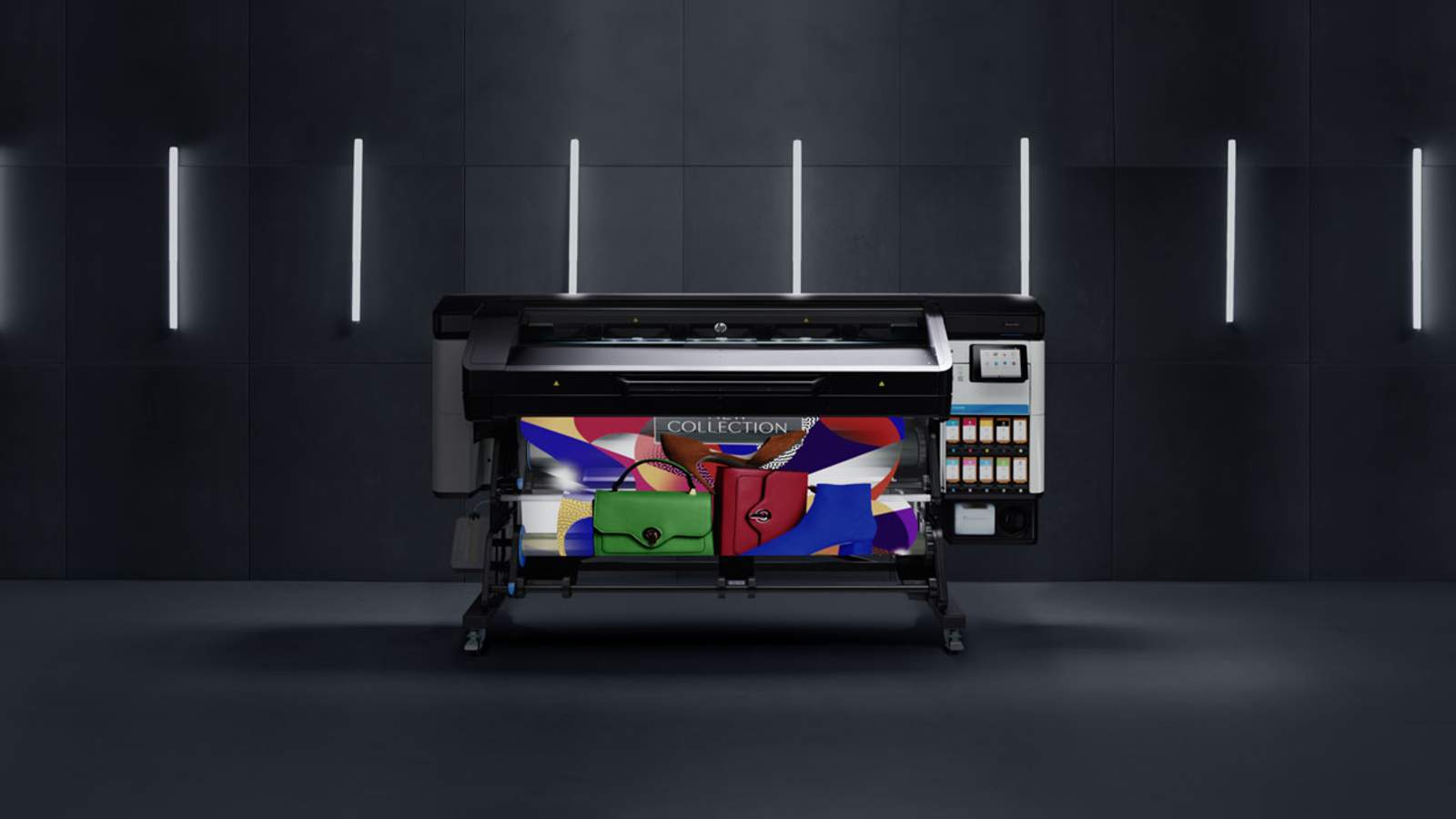 Get An Environmental Sustainability Edge, With HP Latex Technology
Seventy-six percent of large-format print service providers (PSPs) say that the environmental impact of their printing is a major concern for them1. That was the finding of a recent survey of PSPs carried out by FESPA, the trade association that represents the large-format printing industry in Europe.
This finding shouldn't surprise anyone. Awareness of the urgent need to make business more environmentally sustainable has been growing for some time. In the last two years, we've seen Greta Thunberg burst onto the political scene and both the EU and the US have launched new green deals in some form. In both markets, access to COVID relief funds is contingent on companies being able to demonstrate environmental sustainability.
This heightened urgency around environmental sustainability is filtering through to shareholders. A recent survey by Morgan Stanley found that 85% of investors are looking for sustainable investment strategies2. A report published in 2020 found a 60% increase in the number of firms publishing sustainability reports over just two years3.
Little wonder then, that digital printing is the fastest growing segment of the printing market, with a forecast of 6.45% annual growth rate4, or that the technology's superior sustainability is a key driver of this growth4.
So, what does environmentally sustainable large-format printing look like? And how can PSPs use innovation for sustainability to win in this growing market?
What does large-format sustainability look like?
Download our eBook on how you can build a sustainable future for both the environment and your business.

The manufacturer of the printing system you use should be able to demonstrate environmental sustainability across the lifecycle of that product in its making, its use and its disposal.
This should include factors such as:
Minimizing the use of materials and energy in the manufacture of the printing system.
Using materials and print supplies that are easy and safe to dispose of.
Providing a recycling service that PSPs can use to keep materials out of landfill.
These aren't the only things to look out for. For instance, a manufacturer might also be able to demonstrate environmental sustainability in logistics or a social aspect to sustainability, for instance by providing economic benefits to people in developing markets. But these are key to demonstrating sustainability in printing.
And, of course, the 'demonstrating' part of this equation is crucial to your business. You want the effort you put into making your print services greener and more sustainable to deliver a benefit to your customers.
Enter the HP Latex 700 and 800 Printer series

In response to the need, and rising demand, for more sustainable large-format printing systems, HP developed the HP Latex 700 and HP Latex 800 Printer series. Designed from the concept stage on with environmental sustainability in mind, the new printers are ENERGY STAR® rated, so you can rely on them for outstanding energy efficiency. The new printers also use innovative HP Eco-Carton Ink Cartridges instead of conventional plastic ink cartridges. This delivers an 80% reduction in plastic consumption across the device's lifetime and achieves 66% C02e reduction5.
The HP Latex Inks itself is water-based. This means it contains no hazardous air pollutants (HAPs), as is the case with solvent-based inks, 6 and as such requires no hazard-warning labels7. Even better, it produces odorless prints that are easy to work with, even in indoor spaces, without special ventilation.
This is good for the environment and good for you and your staff. This is achieved without any performance or quality trade off. It also helps you reach a much bigger market. Odorless prints made with water-based inks are suitable for use in environments such as schools, hospitals, and other places with stringent health and safety criteria controlling the use of solvents.
In addition to reducing the materials used and ensuring that both consumables and prints are free from hazardous materials, HP also offers comprehensive recycling services. Using the HP Planet Partners program, owners of HP Latex 700 and 800 Printer series devices can recycle ink cartridges, printheads, and maintenance supplies8. This means you send less to landfill and measurably reduce your carbon footprint.
Reach a bigger market with the new HP Latex printers

By switching to the new HP Latex 700 and HP Latex 800 Printer series, you immediately reach a broader market by catering to environments which can't use solvent-based prints but can use water-based ones. But the real sustainability benefit of switching to the new printer is even greater.
They deliver a measurably more sustainable large-format printing service. This is in addition to the new printers' abilities to print more vivid colors and dazzling whites, thanks to their advanced new inks9, as well as the new printhead which make them up to 50% faster than previous models10.
"The new HP Latex 700 and 800 Printer series give print service providers instant access to a much broader market," says [HP spokesperson]. "By providing the sustainability and the digital flexibility that markets like décor want, the new printers give PSPs an edge over the competition at a time when they need it more than ever."
Download our eBook on how you can build a sustainable future for both the environment and your business.


https://blogs.kent.ac.uk/sustainkent/2019/01/16/printing-the-world-to-rights-how-print-firms-are-approaching-sustainability-in-kent-and-the-uk
https://www.morganstanley.com/press-releases/morgan-stanley-survey-finds-investor-enthusiasm-for-sustainable-
https://www.environmentalleader.com/2020/10/new-report-shows-an-increase-in-companies-publishing-sustainability-reports-compared-to-2018
https://www.globenewswire.com/news-release/2020/12/21/2148429/0/en/Digital-Printing-Market-Growth-Trends-Forecasts-2020-2025.html
C02e reduction based on moving from plastic ink cartridge to cardboard HP Eco-Carton ink cartridge, with
annual manufacturing savings of 291 tons and transport savings of 8 tons. Equivalent to 1,194,028 km (741,935
miles) driven by an average passenger vehicle or over 38 million smartphones charged.
HP Latex Inks were tested for Hazardous Air Pollutants, as defined in the Clean Air Act, per U.S. Environmental Protection Agency Method 311 (testing conducted in 2013) and none were detected.
There is a broad set of media with very different odor profiles. Some of the media can affect the odor performance of the final print.
Printing supplies eligible for recycling vary by printer. Visit hp.com/recycle to see how to participate and for HP Planet Partners program availability; program may not be available in your area. Where this program is not available, and for other consumables not included in the program, consult your local waste authorities on appropriate disposal.
Whitest white based on ISO/DIS 23498 compared to competitive alternatives using solvent and UV technologies under $50,000 USD as of May, 2020. Test performed on black opaque self-adhesive vinyl (L*:4.16 – a:0,48-b:2,34) with 160% UF printmode using HP 873 3-liter White Latex Ink Cartridge. Visual opacity = 91%.
Only for Latex 800 and 800W – compared to previous Latex models.

While we can't meet in person, why not to attend a live product demo or join live presentation from our experts.
To schedule it in advance, simply click the corresponding button below.