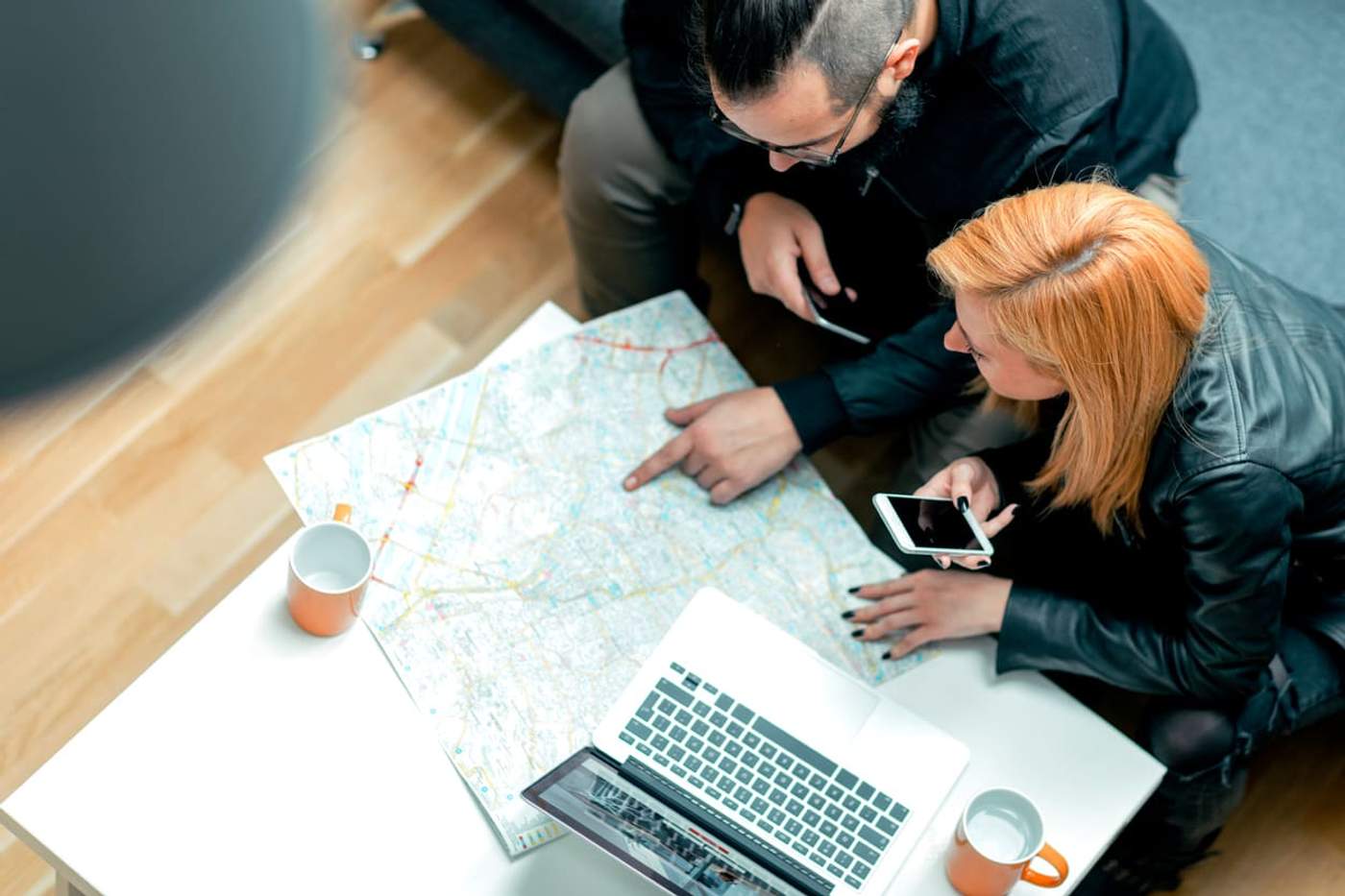 What to Look Out for When Picking a GIS Printer to Print Maps

If you are in a field of work that interacts with a geographic information system (GIS) in business, it's vital to possess the appropriate tools. This is true even more so if you need to print maps during the course of business. Many government agencies, civil engineers, environmental researchers, and others use GIS daily. When you are researching a GIS printer, it can be daunting to determine which is going to work best for your organisation's needs.
Some things to consider include what type of GIS software or programs you use, your printing frequency, and your colour needs. Taking stock of your company's uses helps narrow down the multitude of options available. Of course, making the most informed decision is key to the continued success of GIS printing. Hence, here are some factors to consider when selecting a GIS printer to deliver the best quality map printouts.
GIS stands for Geographic Information System. It is a term used to describe "a system that creates, manages, analyses, and maps all types of data."
In simpler terms, GIS integrates data such as information and research about a particular physical land area or population and uses maps to display or represent that data.
Now, for industries that use it, the culmination of the fascinating science of GIS is a printer that can generate physical maps of that GIS data. Therefore, a GIS printer is an appropriately-scaled device that prints maps for particular types of agencies or businesses.
The Importance of Choosing the Right GIS Printer
It cannot be emphasised enough that selecting the best GIS printer for your organisation is often a specialised task. There is not one solution that will be appropriate for every industry using GIS printing.
If you do a large quantity of map printing, for example, your needs will differ compared to if you only need to print an occasional GIS map. If your maps require immense detail, that too affects what GIS printer solution will work best.
Everything to Consider Before Picking a GIS Printer

You must begin by assessing your business's needs and wants for printing GIS maps. We have narrowed the most pivotal requirements below into easily followed categories.
It can be tempting to make a selection based solely on a product review or professional recommendation. For the benefit of your organisation, though, review the following considerations first.
Compatibility With GIS Software
Most importantly, your GIS maps printer must be compatible with your business's software. Otherwise, you may have a lovely-looking printer that does not serve your business.
Many popular software choices include ArcGIS, SuperGIS, and QGIS 2, and the list continues. Whichever software you use, ensure your GIS printer is compatible.
File Formats Used in GIS Software
A range of file formats could be connected to your particular software for GIS. Does your business use ESRI Layer File (.lyr) or AutoCAD Drawings (.dwg)? Or do you use others—or a variation of file formats?
There are quite literally more than one hundred different GIS file extensions used in regular operations. Therefore, when you begin your search for an effective maps printer, make a note of the file formats that you use in GIS software.
Existing GIS Tools and Platforms
You will also want to review what kinds of GIS platforms currently relate to your organisation. GIS is ever present in so many daily applications that many not in the industry may not even realise they are using it.
When compiling your list of needs and wants in a GIS maps printer, take an inventory of your existing systems.
Print Resolution Capability
GIS maps data and representations can have a large degree of variation in depth and nuance. Naturally, print resolution for your GIS printing must keep pace with your company's needs. That way, your printed maps can deliver the quality and durability you need—for any use.
Accuracy and Detail in Map Printouts
Some GIS maps are of geographic terrain, while others may notate a long list of demographics from residents' ages, occupations, and more.
Depending on the mapping and its use, printed GIS maps must be accurate and clear. A rendering that looks amazing on your high-definition computer screen may pale in comparison once printed.
That's why making the best GIS printer choice will also depend on the level of detail that your maps need.
Similarly, colours display differently on different devices. Adding yet another variation, colours and shading may print out to be unrecognisable to their computer rendering.
When researching printer options, assess down to the most minute colour needs for the types of maps you will print. Do you use standard CMYK (cyan, magenta, yellow, magenta) or RGB (red, green, blue)? Do you employ a custom colour palette for your map needs?
Knowing the printer's colour resolution and comparing that to your requirements can undoubtedly reduce headaches in the future.
Interconnected to your colour resolution needs is the type of media you use or intend to use. This includes what material or media your GIS printing will use.
Printing With Specialised Paper
Many maps print on paper, of course, but with a GIS printer, you can have your choice of options for printing on specialised media.
Are the maps going to be for internal use, or will they display in a commercial or advertisement setting? How much use and touch to expect, as well as exposure to elements like light and moisture, are additional considerations for employing different paper or media types.
Needing to print large documents requires large or even extra-large printing devices. Maps are typically large, but your organisation might require even bigger printouts.
Take note of if you need a volume of large documents or have variations in sizes for your GIS printing. These needs will help you best connect to the right device for your industry.
Reach Out to HP With Your GIS Printer Needs
Since there is no single standard approach to selecting a GIS printer, reach out to HP for assistance with your search. We have a depth of experience in connecting people with the best product for their organisation's uses. Our expert staff is just a web click or phone call away.
Download our eBook now and discover how innovation is streamlining workflows, producing prints of unmatched quality and increasing IT efficiency like never before.

While we can't meet in person, why not to attend a live product demo or join live presentation from our experts.
To schedule it in advance, simply click the corresponding button below.