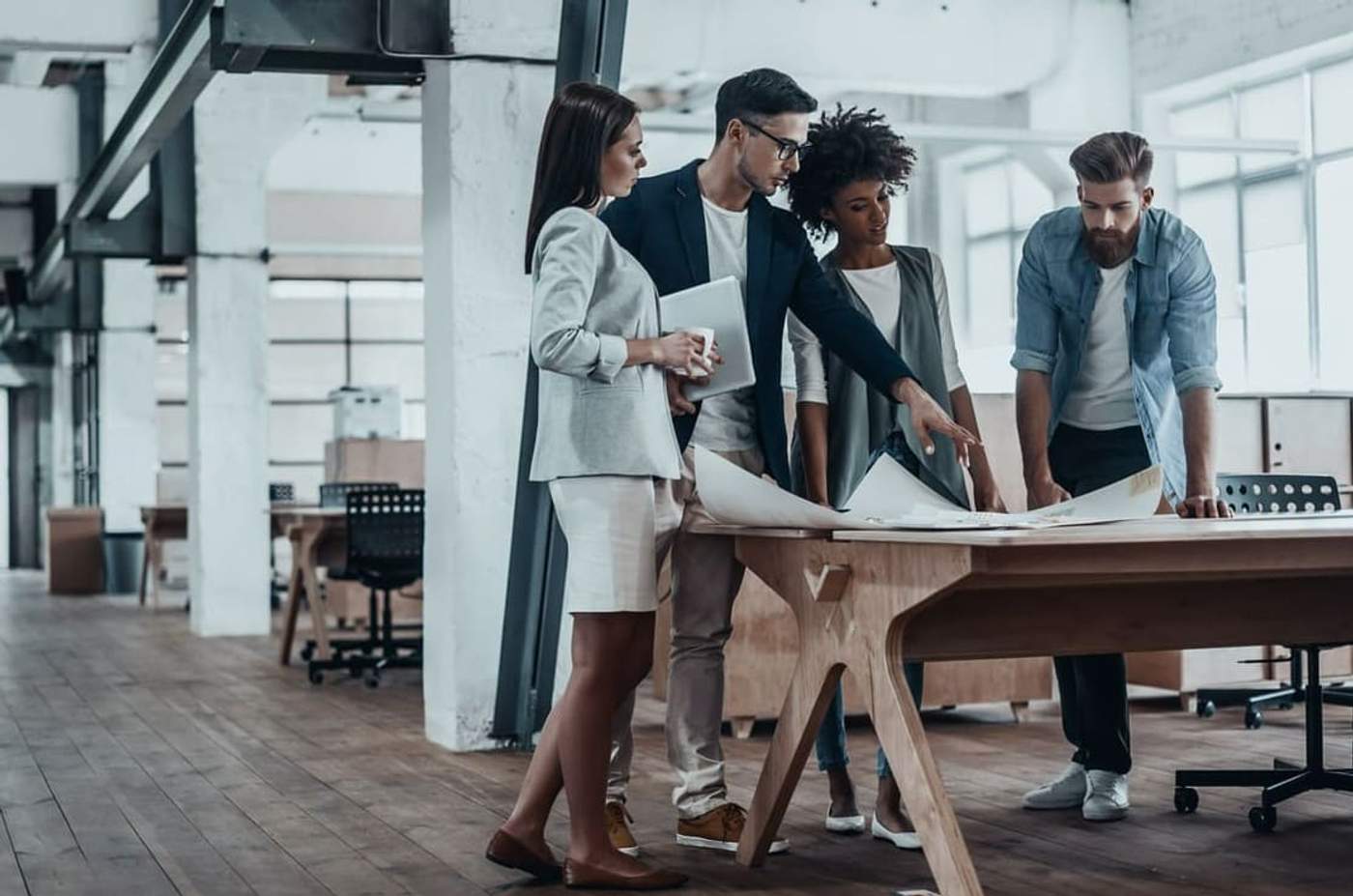 What Is the Best Image Resolution for Printing Posters?

Achieving the right image resolution for poster printing is essential for generating top-quality, professional poster prints. However, because so many variables come into play, ranging from the size of your poster to the printing technology you're using, it can be challenging to gauge exactly which image resolution will give you the best results.
Through this guide, you will discover how to set the right image resolution for poster printing. We will help you understand the impact of image resolution for poster printing, the elements of poster printing that affect image resolution, and how image resolution can be adjusted to maximise your poster printing standards. In the end, you will have accumulated enough knowledge to confidently set up the best image resolution for all your future printing activities.
How Does Image Resolution Affect Print Quality?
If you've ever enlarged a digital image or photo to end up with print results that are blurred, pixelated, or otherwise distorted, you've likely experienced a problem with resolution. In a printed or digital image, colours and shapes are distributed in dots or pixels. Resolution is the measurement of how many dots or pixels fit into one inch. This is relayed as dots per inch (dpi) in a printed image or pixels per inch (ppi) in a digital image. When these building blocks become spaced too far apart, the image quality becomes distorted. You can avoid poor-quality prints by setting the right resolution on your large format printer.
High Image vs. Low Image Resolution
In a high-resolution image, there are many pixels or dots in each inch. This image resolution for poster printing results in images that are sharp, clear, and crisp. Low-resolution images have fewer building blocks in each inch. This makes the image fuzzy, faded, jagged, or blurry. As a result, low-resolution images typically don't print well, especially when enlarged to create a poster.
The Importance of Image Resolution When Printing Posters
Posters typically require images to be enlarged several times beyond the size of the original photo or drawing. When they're enlarged, the dots or pixels that make up these images are spread further apart. When the resolution is too low, the images will become blurred or distorted.
Common Printing Methods for Posters
Poster printing is often used for printing large wall hangings or advertisements. The method you choose for poster printing can affect the quality and precision of your images. The most common printing methods for posters are digital printing and offset printing.
Digital printing describes the process of converting digital images into high-quality posters. Although it may be the most expensive option if you depend on a print shop, digital printing results in high-quality, accurate prints. Digital printing offers both speed and accuracy as the image is converted automatically for the best clarity.
Offset printing is a printing process that prints with pigment from a plate onto a surface with an image made from ink. It is more economical than digital printing and is often used for vibrant images in intricate printing jobs. Offset printing processes can use different types of ink. Professionals can also use it in conjunction with silkscreen.
How to Determine the Best Image Resolution for Posters

Generally, when printing a poster, your final file image should be 150-300 dpi for the desired print dimensions. Deciding the exact resolution will depend on many factors about your poster.
It Depends on Poster's Intended Use
Images on a poster have different purposes. For instance, you can print large shapes without many details at a low dpi without any loss of clarity. Conversely, intricate images and text will likely require a higher dpi for the required resolution.
Consider the Size of the Poster
Typically, a poster is enlarged from a smaller image for completion. Very large posters are likely to require a higher dpi because the original building blocks of the image move farther apart. A smaller poster (especially one without intricate details) can have a lower dpi.
Determine the Poster's Viewing Distance
The right image resolution for poster printing varies based on the viewer's distance from the poster. When viewing an image at a close distance, you need a higher dpi to avoid blurred images and pixelation. Images that will be viewed from farther away, like a billboard or poster hung in a high position, can get away with a lower dpi since pixelation won't be noticeable.
How to Adjust a Poster's File Size and Image Resolution
Your poster's print resolution depends on the size and resolution of your original image. When resizing a poster, you can adjust the resolution from your computer or your printer/scanner. However, it's important to note that if you resize the image from your computer, the digital image doesn't necessarily indicate the clarity of the final print.
To adjust a poster's size from your computer, you can use your computer's native editing tool or a third-party application like Photoshop. Native settings may vary from one device to the next, but the basic steps will be similar to the following:
Open the file in preview mode
Click on "Tools"
Click on "Adjust Size" in the dropdown menu to reveal width, height, and resolution options
Select inches for height and width and pixels/inch for resolution
When the image is resized to the desired dimensions, click OK and save the file
Resizing with scanners also depends on dpi capabilities. While many scanners can scan up to 1,200 dpi, it's unlikely to be the default setting. Changing the resolution settings from your printer will make the new settings your default. If you don't want to make the change permanent, it will be necessary to change the setting back to the original default after printing. Follow these steps to change your printer's default settings:
Type "Devices" into the main search bar at the bottom left of your screen
Select "Devices and Printers" from the results list
Right-click on the appropriate printer icon
Select "Printing Preferences"
Change print settings, click "OK"
Print the desired image
Reach Out to HP to Meet Your Poster Image Resolution Needs
Using a high-quality printer is an important part of getting the resolution you're looking for in your finished poster. HP large format printers and plotters are widely known for producing professional results. Whether you're printing artistic posters or large advertisements, we can help you meet your printing needs. Contact HP Virtual Booth to explore our most popular printers.
Download our eBook now and discover how innovation is streamlining workflows, producing prints of unmatched quality and increasing IT efficiency like never before.

While we can't meet in person, why not to attend a live product demo or join live presentation from our experts.
To schedule it in advance, simply click the corresponding button below.