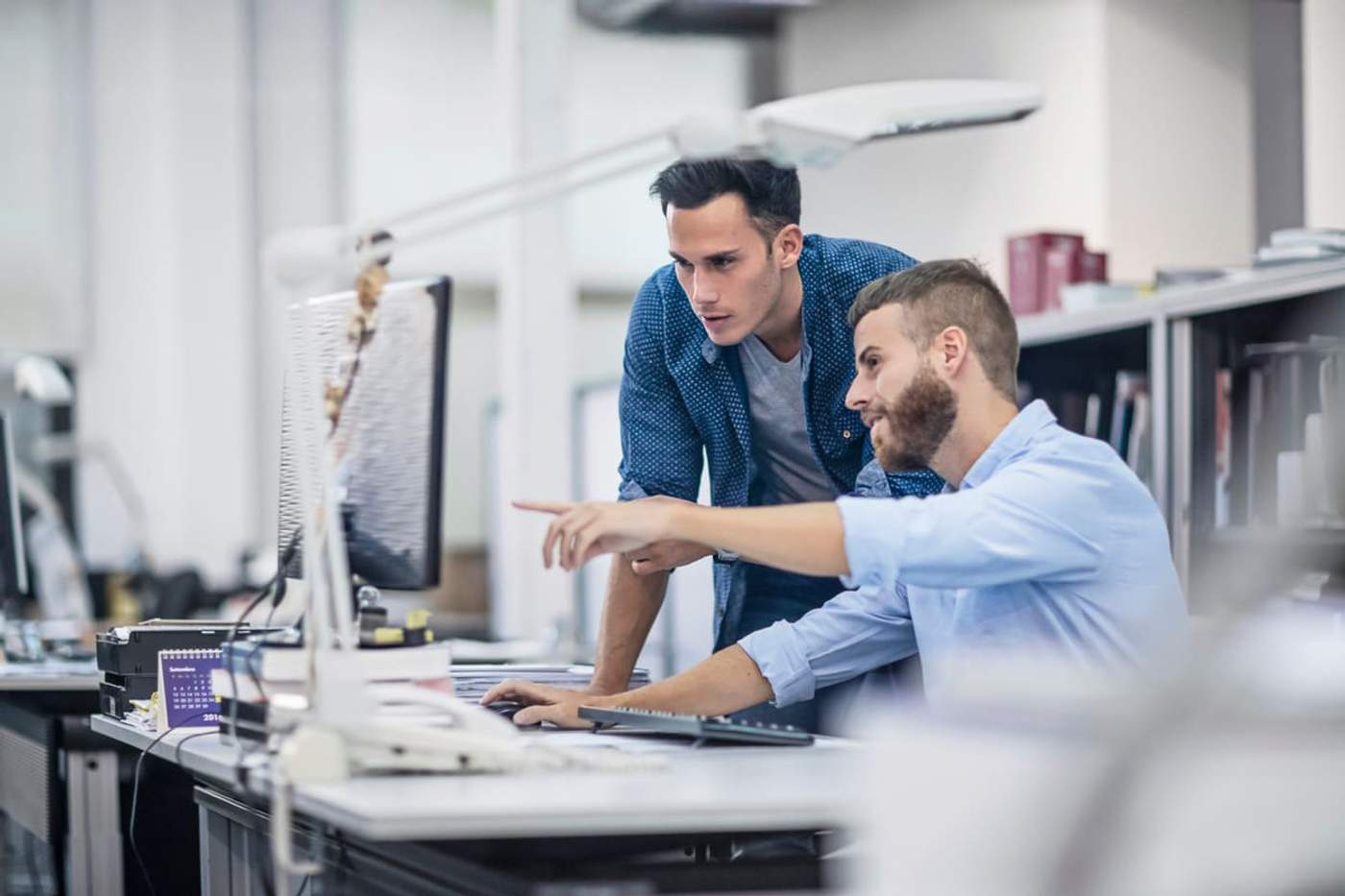 What Is the Best Image Resolution for Large Format Printing?

When printing plans, drawings, or images from a large format printer, they should look their best. However, you might not know what image resolution for large format printing will achieve the best results. There's much more that goes into large format printing than when using a basic office printer.
Here we'll explore what large format printing resolution means and why it's critical for getting high-quality prints. We'll also recommend what image resolution for large format printing you should use for your print projects for the best quality on large format printers.
What Is the Best Resolution for Printing?
The first step in setting up your large format printing projects is to select the right image resolution for large format printing. For digital design, you'll measure image resolution in dots per inch (dpi). This is the number of dots that appear within an inch of a printed image. But dpi should not be confused with ppi, or pixels per inch. While dpi is the specific number of dots printed on a page, ppi refers to the number of pixels within an inch on a computer screen. In short, while ppi applies specifically to digital images, dpi relates to printed images.
The best large format printing resolution is a minimum of 100 dpi. The traditional standard for smaller print jobs is around 300 dpi. However, larger files don't need a resolution this high because of the large file sizes. At 100 dpi, most large photo prints and other images will appear crisp and clear. Meanwhile, low-resolution images with lower dpi measurements will appear blurry because of their lower pixel count.
How to Choose Your Ideal Image Resolution
However, keep in mind that you may want an even higher resolution with some larger images, such as those used on banners and other large print formats. The resolution will also depend on other factors, such as:
The distance people will be standing from the image
Whether the image will move
How people will view the artwork
100 dpi is the ideal print resolution for most large format images. But you may need to perform large format design work at half or even quarter scale during design. This is because photo editing and design tools like Illustrator, Photoshop, and InDesign can't produce large format images. Before printing the image, adjust the image accordingly to meet large format requirements.
By selecting the right printing resolution and other options for your projects, you'll get the results you want with every project. Of course, in addition to the best image resolution for large format printing, one of the other major factors to consider is the file format.
What Is the Best File Format for Large Format Printing?

Your images should have a large format printing resolution of at least 100 dpi, but you also need to take file formatting into consideration. There are a couple of key factors to consider here when formatting image files.
The size of your large format printing file will be key. This accounts for more than dimensions. One item to think about here is the pixel size of your image file, specifically when it comes to megapixels. The number of megapixels in your image will dictate what size your image will be when printing. The more megapixels, the larger you can print your image, much like how your image will look better with 100 dpi or higher resolutions.
In addition to image size, you'll need to consider the specific file format for your large format print. Many people tend to use file formats like JPG and PNG for digital images, which can be of high quality. But these aren't ideal for large format printing applications. The main issue you'll find with PNG and JPG is their limited colour and size conversions. They simply won't produce the kind of quality and clarity you need for a large format graphic.
Using tools like Adobe Illustrator or Photoshop, you should instead create PDF or TIFF files. The main benefit of PDF files is their versatility, with the ability to handle compression. At the same time, TIFF files are ideal if you need cross-compatibility, as they work with many types of design software. Generally, both of these file formats are suitable for most large format printing projects.
If you choose to work with a printing vendor, you can get some guidance regarding file format and large format printing setup. Your vendor will be able to specify the size and file type you need to send to them for large format printing. This way, you get the results you need from your project.
You can also follow certain guidelines based on the design tools you use. For example, if you're using Photoshop, you would want to create a full sign-sized PSD file that's a minimum of 75 dpi and export the completed image in TIFF format. When working in InDesign, you'd package your file with everything incorporated. This includes all raster image and vector files, a print-ready PDF, and all fonts.
Get the Printing Solutions You Need With HP
Image resolution for large format printing and file format are important considerations for any type of large format printing job. But you must also use the right printer for the job. There are many printers available that can help you print high-quality projects of all types. But it's best to find the ideal printer based on the specific materials you want to print.
Whether you want to print posters, banners, canvases, murals, wallpaper, or architectural drawings, you should locate the perfect printer for your application. HP carries many types of large format printers that can handle nearly any type of project based on your specific requirements. We can help you find the right printer for you, with experts available to guide you when selecting your large format printer. Our product selection is highly versatile and can meet all printing specifications.
Contact us today to discuss your printing needs, and we'll put you in touch with one of our experts to discuss the ideal solution for your next project.
Download our eBook now and discover how innovation is streamlining workflows, producing prints of unmatched quality and increasing IT efficiency like never before.

While we can't meet in person, why not to attend a live product demo or join live presentation from our experts.
To schedule it in advance, simply click the corresponding button below.