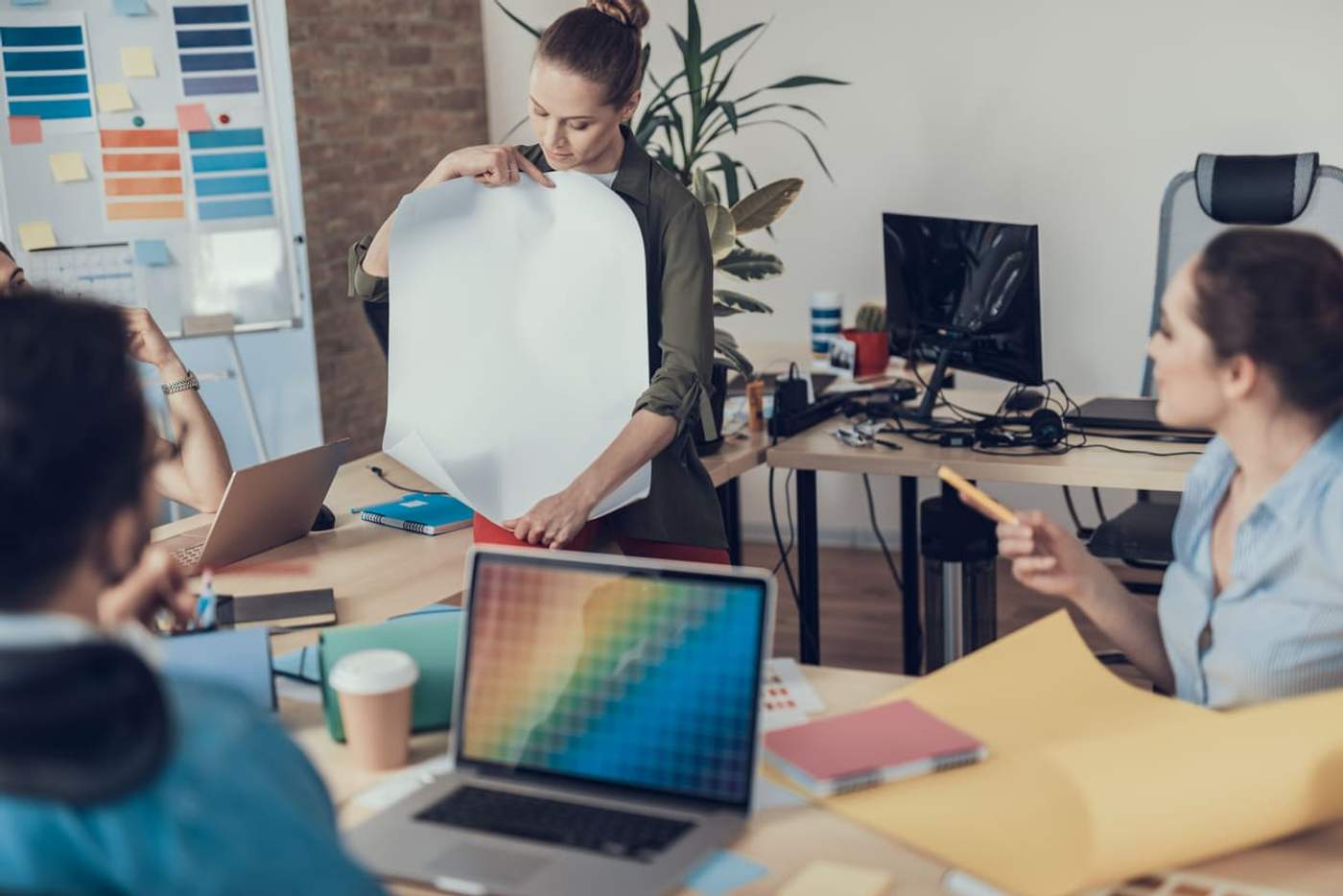 Top Requirements From Plotters for A1 Size Poster Printing

We expect A1 size posters to be large, impactful, and vivid. To meet or even exceed these expectations, you'll need a combination of advanced technology and features in a plotter printer that can produce the highest levels of clarity and detail. Plotter printers are the ideal type of printer for A1 size poster printing, as they can generate high-resolution output and accurate colour reproduction. Additionally, the right plotter printers provide efficient print speeds and allow for seamless workflow integration, qualities that are equally integral in an A1 plotter printer.
In this guide, you'll learn the specific plotter printer requirements that help ensure printers enjoy the best print quality with every project. Knowing these requirements will help you produce A1 posters that truly stand out, resonating visually with high-quality visuals and delivering impactful messages effectively.
The Growing Demand for A1 Size Poster Printing in Various Industries
When printing large projects, you'll need a printer that can accommodate large paper sizes and maintain consistent quality across the entire piece. Whether printing posters, banners, blueprints, layouts, or other projects, plotter printers are often ideal in many industries.
Why Plotter Printers Are Deemed the Best Printers for A1 Size Printing
Plotter printers are popular for large-format printing applications because of their unique operation. Unlike other conventional printers, plotter printers produce images using a pen, which allows for increased clarity and precision.
What Are the Top Requirements of Plotter Printers for A1 Poster Printing?

If you're looking for a reliable A1 plotter printer, the following are some of the key requirements to consider.


Ability to Maintain Visual Sharpness and Detail
One of the main criteria to consider for A1 size poster printing is the printer's ability to maintain consistently great detail and sharpness with each project.
Achieving the Minimum Required DPI (Dots Per Inch) for Optimal Print Quality on A1 Size Prints
The right dpi is a key consideration when selecting a printer. For A1-sized projects, the minimum you'll want in most cases is around 300 dpi, but you may opt for up to around 500 dpi for large projects in some cases.


Ability to Easily Accommodate A1 Size Dimensions and Media
The plotter printer you use for A1 size poster printing should also be compatible with A1 size dimensions and the print media you intend to use.
What Are A1 Size Dimensions?
The dimensions for A1 poster printing are 594mm x 841mm or 23.4" x 33.1".
Plotters Should Also Be Able to Handle Various Media
Your plotter printer should have the capacity to work with:
Roll-Fed or Sheet-Fed Options
You might need a printer that uses sheets or rolls to print.
Common Poster Paper Types and Weights
Your projects may also use a specific type of paper, including gloss, satin, or matte paper. These paper types might also lead to specific weight requirements to accommodate them.


Ability to Guarantee Colour Consistency and Accurate Colour Portrayal
Your printer must be able to maintain optimal colour consistency and accuracy.
The Importance of Plotter Models With Advanced Colour Management Systems and Calibration Features
The right systems will help you maximise colour accuracy and precision, making it important to look for features such as internal colour calibration sensors and the ability to work with many inks.
The Need for Colour Calibration Tools and Processes to Achieve Accurate and Predictable Colour Results
Colour calibration sensors and compatibility with numerous inks will help maintain predictability and accuracy with each project.


Ability to facilitate the need for print speed and efficiency
Your plotter printer must be able to print with consistent efficiency, depending on the circumstances.
Print speed Is Important in Time-Sensitive Projects and High-Volume Printing
If your projects are timely or you need to print many pieces in rapid succession, you'll want to prioritise print speed when selecting an A1 plotter printer.
Attaining Fast Print Speeds Whilst Maintaining Print Quality
While speed is often important, it shouldn't come at the cost of quality. Look for a printer that consistently maintains top-quality quality regardless of print speed.
Features That Can Enhance Printing Efficiency
Certain features may help to improve printing efficiency without compromising quality. For instance, the HP DesignJet Z series printers include printheads that use dual-drop technology, which helps produce top-quality gradients with optimal efficiency.
Multi-Roll or Dual-Roll Configurations
Look for printers that can work with two or more rolls to print large volumes while eliminating the need to manually switch out rolls.


Ability to Accommodate Workflow Integration and Connectivity Requirements
Plotter printers should be able to handle your workflows and provide you with the connectivity you need to use them efficiently.
Why Plotter Printer Models Need to Be Able to Seamlessly Integrate Into Existing Workflows and Software Systems
To avoid upgrading or changing your entire workflow, it's best to look for a printer that can work with your existing solutions. So find a printer that works with the software you currently use and can meet the needs of your unique workflows.
Connectivity Options for Convenient Printing and Sharing of Files
There are different types of connectivity options you may also want to look for in an A1 plotter printer, such as:
Some printers connect to computers physically via USB cables.
Another physical connection could include ethernet cables with ethernet ports.
For optimal portability and connectivity, consider going for a printer with wireless connectivity capabilities, including Wi-Fi.
Plotters Need to Be Compatible With Popular Design Software and File Formats Commonly Used for Poster Creation
If you're using software like Adobe Illustrator, InDesign, or other solutions and specific file formats, then your printer should allow for these options.


Ability to Offer Ongoing Maintenance and Support Services
Your printer's manufacturer should help you maintain your equipment after the initial purchase. For example, the manufacturer should help with:
Topping Up on Ink and Media Supplies
Maintenance Tasks Commonly Required for Plotter Printers
At some point, your A1 plotter printer will need maintenance to keep it in top shape, which could involve:
Printhead Cleaning and Replacement
One of the main maintenance tasks you'll need to perform is printhead cleaning and replacement to maintain great quality. Over time, you might notice that your printer begins producing blurry or faded images. Depending on the extent of the wear, your printer's manufacturer may be able to help with printhead cleaning or replacement.
Reach Out to HP to Discuss Your Large Format Printing Needs
Looking for the ideal printer for A1 size poster printing? An HP poster printer could be the solution you need. We offer a selection of high-quality printers that work with A1 poster printing applications and many other types of projects.
If you need some help finding the ideal printer to meet your needs, contact us today.
Download our eBook now and discover how innovation is streamlining workflows, producing prints of unmatched quality and increasing IT efficiency like never before.

While we can't meet in person, why not to attend a live product demo or join live presentation from our experts.
To schedule it in advance, simply click the corresponding button below.