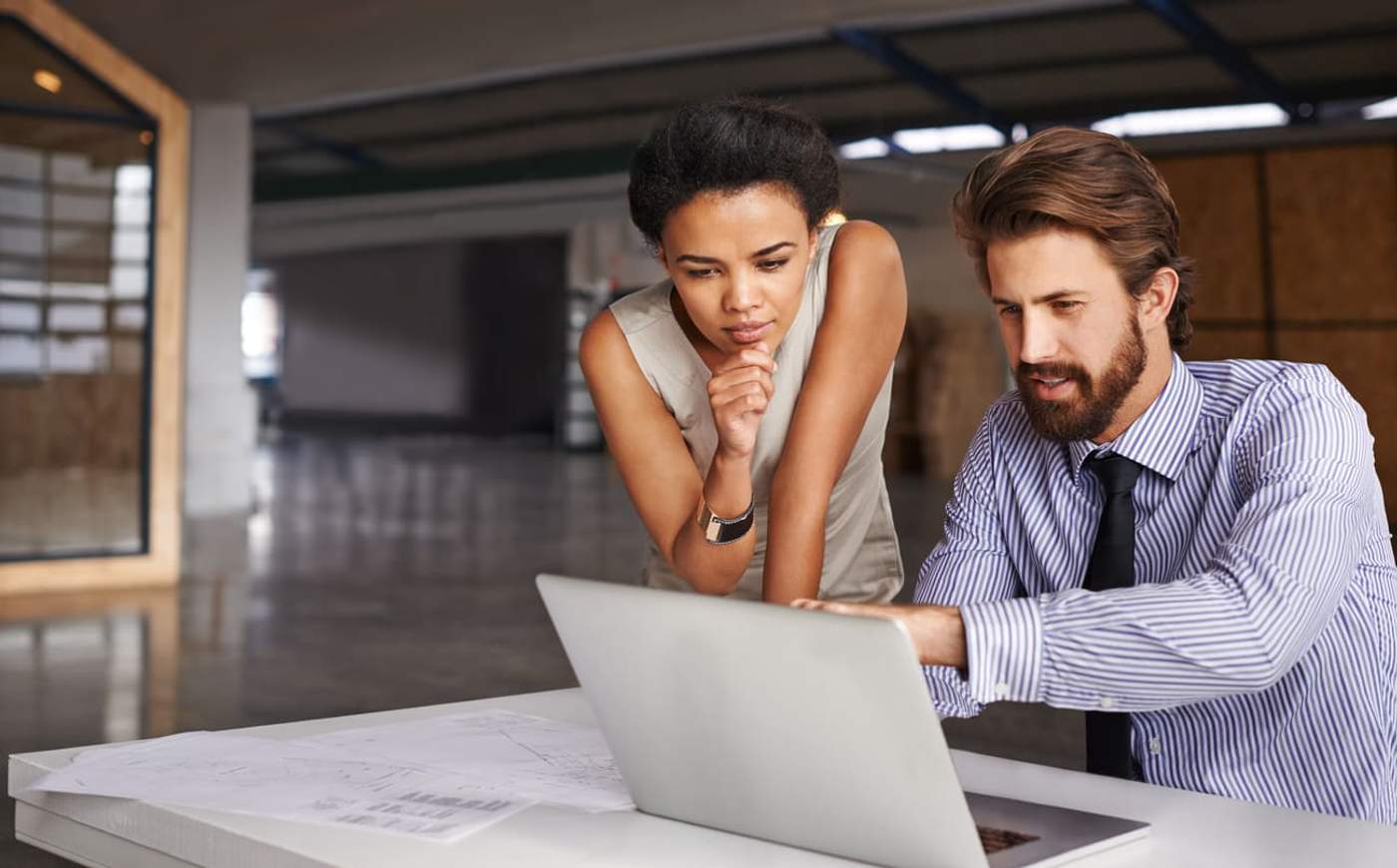 Computer aided design (CAD)
Top 10 CAD Drawing Management Software for AEC in 2023

As the AEC industry continues to evolve, its requirements for fast and effective CAD drawing management software become all the more prominent. However, when so many software options are available in the market, it can be challenging (even for professionals) to find an optimal software that will best serve their firm's CAD needs. Last year, CAD drawing management software was at its finest, with multiple developers creating or updating their version of the software. The majority of these remain just as top-tier and relevant in 2023.
We have examined 10 CAD drawing management software options and have classified them as the top choices for AEC firms in 2023—and we expect them to prove to be just as viable in 2024. For each software, we have addressed its unique features, benefits and drawbacks, and their level of compatibility with different CAD programs. So, whether you run a small AEC firm or a large enterprise, this 2023 list will ease off the pressure of choosing an appropriate CAD drawing management software option for your AEC business in 2023.
What Is CAD Drawing Management Software?
CAD, or Computer-Aided Design, drawing management software is an application used to create or optimise designs. It's used in almost every industry to create either 2D or 3D designs that outline the components of projects. With CAD drawing management software, you'll have a more accurate representation that you can modify to improve design quality.
Why Is CAD Drawing Management Software Used in the AEC Industry?
With CAD software, engineers, architects, and designers are more productive. It streamlines the design process, allowing users to seamlessly develop, modify, and optimise technical drawings as needed.
Designs are also stored digitally, making it easier for teams to collaborate and effectively work on them. Ultimately, AEC organisations leverage CAD software to:
Improve design quality
Streamline design workflow
Eliminate errors
Reduce rework
Improve key metrics of their operations
Key Challenges in Creating and Managing CAD Drawings
Some of the challenges faced when creating and managing CAD drawings include the following:
Complexity of designs
Compatibility issues when converting files from one CAD software to another
Printing complex CAD drawings
The requirement of special skills (users need regular training)
Cybersecurity issues such as hacking or virus attacks
Regular software upgrades and changes that may require retraining or relearning
However, CAD continues to develop, opening up new and innovative solutions for the AEC industry.
The Top 10 CAD Drawing Management Software Systems for AEC in 2023

CAD document management systems have transformed the way AEC businesses operate. They can now transform concepts into realities with previously impossible precision. Here are the top 10 CAD management software systems for AEC businesses.
AutoCAD is a widely used CAD software that can create accurate models, drawings, and sketches. Developed by Autodesk, AutoCAD supports 3D modelling and visualisation alongside 2D modelling features. It gives you the tools and features needed to build, edit, and share models. It also includes the auto-specification check feature, which checks for any mistakes in the design. With AutoCAD, the options for creating exceptional things are endless.
Easy to use
Supports 3D models
Compatible with other applications and virtually every device
Supports simulation and virtualisation
Restricts the editing of lines and places
Limited colour choices
Prices start at $245 per month.
MicroStation is the world's leading 3D architecture software for creating and visualising 2D and 3D CAD designs. Designers can use parametric tools, including mesh, to find and manage similar components. With MicroStation, you can deliver high-quality designs for complex and scalable projects. It incorporates interoperability with collaboration functionalities, allowing you to work flexibly on your designs.
2D and 3D designs
Supports Virtual Reality (VR) and Augmented Reality (AR) platforms
Supports visualisation and component management
Automates common tasks
Steep learning process for new

users
Prices start at $2,135 per year.
Revit is a BIM, or Building Information Modelling, software for creating high-quality buildings and infrastructure. It integrates BIM and CAD tools such as floor plan design, work sharing, and 3D visualisations that help AEC professionals throughout the project life cycle. Technically, Revit facilitates the production of consistent designs, supports collaboration, and streamlines documentation.
3D modelling and visualisation
Efficient project management
Unification of teams and workflows
Extensive library of components and features
Parametric components
Difficult software to master
Not user-friendly
Prices start at $335 per month.
SolidWorks is a solid modelling CAD drawing management software that offers everything you need in a CAD tool. It provided powerful functionalities for developing sophisticated 3D models and simulations. With SolidWorks, users can utilise the cloud collaboration tools, easy-to-use interface, and other features to reduce costs, shorten development time, and improve design quality.
Excels in 3D modelling
User-friendly and easy to use
Enhances collaboration
Supports automation
Complex pricing model
Limited OS compatibility
Prices start at $810 per three months.
SketchUp is a 3D modelling CAD software that emphasises usability. Therefore, it's easier to learn and more intuitive than many other programs. It also offers a robust toolset for your CAD needs. SketchUp allows professionals to create sustainable designs, visualise quickly, collaborate easily, and clearly document their work.
User-friendly and easy to learn
Offers both 2D and 3D designing tools
Creates beautiful renders and animations
Offers free 3D modelling software with limited features
Doesn't support automation
Limited file type compatibility
Prices start at $119 per year.
DraftSight is an industry-leading collaborative CAD drawing management software for creating, editing, and viewing 2D and 3D designs. The software allows you to switch from 2D drafting to 3D modelling effortlessly, making it easier to optimise and maximise designs with speed and efficiency. With its extensive features and seamless integration with other SolidWorks solutions, DraftSight offers limitless functionalities.
Integrates 2D and 3D modelling in one platform
Feature-rich
Seamlessly integrates with other CAD solutions
Reliable automatic functions
Multi-user licenses
Limited guide resources
Poor technical support
Prices start at $249 per year.
ArchiCAD is a world-class architectural BIM CAD software with powerful tools for AEC professionals to design, visualise, and document 2D or 3D projects. It's one of the most efficient BIM tools with powerful information management and coordination. ArchiCAD is a top-choice, integrated 3D modelling tool and BIM software, offering a more intuitive interface and real design freedom.
Powerful built-in tools
User-friendly interface
Parametric 3D modelling
Steeper learning curve
Less flexibility
Prices start at $115 per month.
ActCAD is a feature-rich engineering designing software for CAD drawing management. It provides all the functionalities of industry-leading CAD systems, from 2D geometry and solid modelling to advanced 3D modelling tools. With ActCAD, teams can effortlessly draft 2D drawings, create and edit custom models, and handle the 3D rendering of models.
Full functionality for 2D and 3D CAD
Offers perpetual license
Very affordable
Simple, familiar user interface
Supports various add-on tools, features, and commands
Limited resources
Difficulty with license transfer
Prices start at $199 as a one-time fee.
Rhino is a free-form 3D modelling CAD software for NURBS modelling. It offers a wide range of uninhibited free-form modelling tools. Users can do so much with Rhino, from creating and editing designs to analysing, documenting, rendering, and translating models. Therefore, if you're looking for complete software with drawing, CAM, and animation functionalities, Rhino has everything you'll need to make an accurate, high-quality model.
Facilitates real-time collaboration
Uninhibited free-form 3D modelling tools
Compatible with other tools, including CAM software
Requires fewer hardware resources
Quite complicated commands
Documentation is complex
Inventor is another 3D CAD software developed by Autodesk. Therefore, expect the modelling, integration, and simulation capabilities found in AutoCAD. Additionally, Inventor offers a wide array of robust material simulation and presentation features. This includes tools like sheet metal, cables, and more, allowing you to get the best possible representation of your design ideas.
2D and 3D modelling
Built-in collaboration tools
BIM interoperability
Supports design automation
May lack some sophisticated features
Lack of fluidity in transferring data between programs
Prices start at $300 per month.
Choosing the Right CAD Drawing Management Software for Your AEC Needs in 2023
Here are a few things to consider when choosing CAD drawing management software for your business.
When considering options for CAD software, you need to look at your company's budget. Different CAD software programs have different price ranges and licensing models. Therefore, choose an option you can afford without compromising quality, flexibility, and scalability.
What Is the Purpose of Your Use?
Different CAD programs are tailored toward specific industries and offer different levels of sophistication. Therefore, consider a program with functionalities, features, and tools that you can utilise to drive business success.
What Kind of Integration Is Required With Other Software and Tools?
You should consider CAD software with high levels of compatibility. This will help when transferring files between different CAD software tools and ensure seamless integration with your existing IT infrastructure.
Reach Out to HP With Your CAD Drawing Software Needs
CAD drawing management software is an integral part of the AEC industry. It makes architectural drawing faster and improves efficiency and accuracy while supporting visualisation and real-time collaboration. With the right CAD software right and high-quality printer, you can seamlessly deliver top-notch designs and drive business success.
At HP, we offer high-quality large format printers to help you maximise your CAD drawings and increase efficiency. Get in touch with us today to find the perfect printer tailored to your needs.
Download our eBook now and discover how innovation is streamlining workflows, producing prints of unmatched quality and increasing IT efficiency like never before.

While we can't meet in person, why not to attend a live product demo or join live presentation from our experts.
To schedule it in advance, simply click the corresponding button below.