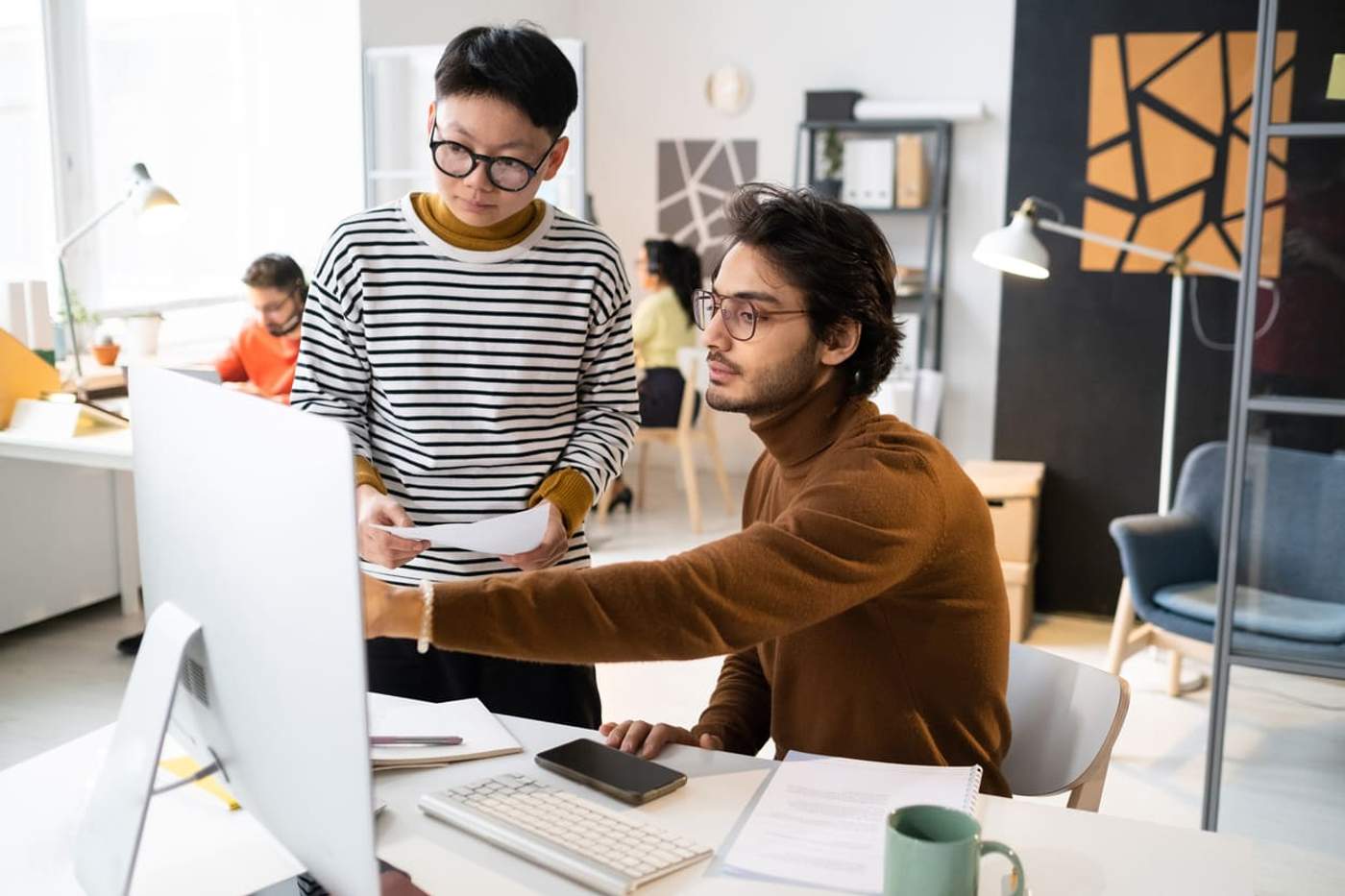 The Complete Large Format Printer Warranty Guide

Large format printers are a major investment. Having a good printer warranty helps protect that investment, and the quality of the warranty can impact your overall choice. Furthermore, a good printer warranty shows that the manufacturer stands behind their equipment and believes in its quality. But even the best manufacturer can have the occasional product that needs repair.
Understanding your large format printer's warranty helps you make the right decision for both the product and the warranty specifics. This guide will go over the different types of warranties, how they work, and what you should consider when choosing to buy from our eCommerce store.
What Is a Printer Warranty?
A printer warranty is a promise to repair certain issues that might come up with your new printer, free of charge. However, warranties have a limited time and scope. For example, a printer warranty will not cover damage caused to your printer if it is knocked over during installation.
Understanding the Different Large Format Printer Warranties
There are two different kinds of printer warranty agreements. There are also service contracts, which are not the same thing but are often confused. Thus, the three basic types are:
1. Manufacturer's Warranty
This is the basic warranty the manufacturer provides for your printer. Warranties may vary by make and model but typically have a limited time and scope. The warranty assumes normal use and service, so they may be voided by, for example, using non-OEM ink.
Warranties do not cover replacing consumables and typically don't cover software.
An extended warranty is extra coverage you choose to purchase with your printer. This most often extends the duration of the warranty. However, it might also provide extra coverage in other ways, such as on-site service.
You can sometimes get extended warranties from vendors or third parties, but getting one from the manufacturer is better.
A service contract or service plan is not a warranty. Rather, you pre-pay for servicing everyday problems such as paper jams and additional tech support. You can extend service contracts, and you can buy a contract that also includes ink or toner replacement.
What Are the Key Warranty Terms and Conditions?

Getting the most out of your large printer's warranty means understanding the key terms and conditions. Consider:
Using your manufacturer's warranty typically requires registering your large format printer. If you purchase directly from the manufacturer, this is typically easier. You will need to provide documentation of your printer's serial number, date of purchase, etc. This helps the manufacturer keep track of what devices have coverage.
The duration of your warranty is determined by the manufacturer and may vary by model. You can pay extra for an extended warranty or purchase a service contract if you feel you will need protection beyond the warranty period.
What's Included in the Coverage?
Typically, warranties don't cover normal wear and tear or damage caused by users. There are two other factors to consider:
Check which parts the warranty includes. Warranties do not cover consumables and generally do not cover software or problems caused by software.
Large format printers can be challenging to install, uninstall, and transport because of their size. Make sure that your printer's warranty covers on-site service rather than the printer having to be shipped back to the manufacturer, which also results in longer downtime.
Exclusions and Limitations
Familiarise yourself with the exclusions and limitations of the warranty. One very typical exclusion with printers is damage from using third-party ink or toner or by refilling toner cartridges. It's best to use manufacturers' ink only, which will also give you better results for your printer.
Warranties also typically exclude damage caused by improper installation.
Choosing the Right Printer Warranty
Looking at the manufacturer's warranty can help you decide which printer to buy. You must also determine whether you want an extended warranty or a service contract.
How to Research Your Options
Standard warranties are found on the manufacturers' site, along with their extended warranty options. You can also do a quick search for an extended warranty. Be wary of third-party warranties and service contracts.
Cost vs. Coverage Analysis
If selecting an extended warranty or a service contract, then you need to do a full analysis of the cost. A service contract may be worth it, especially for heavy usage and if it contains an ink subscription. However, extended warranties are generally more useful if you use your printer less and thus generate less wear and tear.
What Are Some Common Warranty Issues?
Here are the two most common issues with your printer's warranty:
1. Dealing With Warranty Claims
A reputable manufacturer stands by their work. However, warranties also have exclusions. It can sometimes be hard to prove that an issue was a manufacturer's defect rather than wear and tear or that it was not the fault of a third-party shipper. Getting approval for a claim can be a hassle.
2. Troubleshooting and Basic Maintenance
Understanding how to troubleshoot and maintain your printer properly extends its life and reduces the risk of claims. Furthermore, improper maintenance can be grounds for refusing a claim.
Maximising Warranty Benefits
You need to maximise the benefits you get from any warranty, especially if you are paying for an extended version. Use this quick printer warranty checklist to make sure you consider the most important elements. Consider:
Follow the manufacturer's directions for maintenance and care of your large format printer. This reduces the risk of needing to make a claim and the risk of it being denied.
Registering Your Large Format Printer
Always register your large format printer with the manufacturer. This makes it easier to file a claim and track when your printer goes out of warranty.
Keeping Receipts and Proof of Purchase Documentation
If you have to make a claim, the manufacturer may require proof of purchase. Keep the documentation showing the date that came with your printer and any receipts in a safe place.
Communicating With Customer Support
Make sure everyone who uses the printer knows the process for contacting and communicating with customer support, and try to work through a single point of contact. Keep the phone number handy so it's easy to call them if needed.
How to Extend Your Printer Warranties and Service Contracts
We've already talked a bit about extended warranties. Knowing how to get one—and whether you should—can help you choose the best printer warranty for your organisation.
Extended warranties are typically bought with the printer. But you may be able to buy one afterwards within a certain time limit. Refurbished printers may not be eligible.
Pros and Cons of Extended Warranties
Extended warranties are an extra cost, although typically not a high one. Ironically, you benefit more from an extended printer warranty if you use your printer less. The key advantage is that you can continue to get service on defects even if they are discovered later.
If you use your printer heavily and tend to wear them out quickly, an extended warranty may not be worth it.
What's Offered in Service Contracts?
Service contracts vary but typically offer routine maintenance and troubleshooting. If your in-house IT can handle large format printers and their issues, it may not be worth getting one. If they can't, it certainly is. An ink subscription is also worth considering.
Is Extended Coverage Right for You?
Extended coverage can save a lot of money if your printer breaks down one day out of the warranty period. If, however, you typically find yourself replacing printers every two or three years, then it may not be worth the extra cost.
Uncovering the Printer Warranties Available at HP
HP offers a variety of printer warranty options to protect your large format printer. Popular options include:
**Standard Manufacturer's Warranty
**
Our standard warranty on large format printers is one year. Our warranty has no hidden fees and includes remote support, and our exclusions are typical (wear and tear).
The HP Care Pack is an extended support package that can be purchased within 90 days of buying your printer. DesignJet care pack includes a one-year hardware warranty and next-day on-site repair. You can then purchase a one- or two-year extension when it expires. You can choose between two and five years of coverage, and the package includes next-day exchange services when your printer breaks, reducing downtime. Then, you can purchase a one or two-year extension when it expires.
All extended warranties are provided through the HP Care Pack, which allows you to extend your warranty up to five years. These cover parts, labour, replacements and return shipping.
Remote customer support is available seven days a week, and our technicians can solve many problems remotely.
We typically do support by exchange, meaning we will ship you a new printer, and you will ship the faulty one back to us. However, we also offer next business day on-site response.
With our fantastic warranty and service contract options, you have peace of mind when you purchase an HP large format printer. Contact us now to discuss your needs and make your purchase request, and find the best printer warranty for your needs.
Download our eBook now and discover how innovation is streamlining workflows, producing prints of unmatched quality and increasing IT efficiency like never before.

While we can't meet in person, why not to attend a live product demo or join live presentation from our experts.
To schedule it in advance, simply click the corresponding button below.