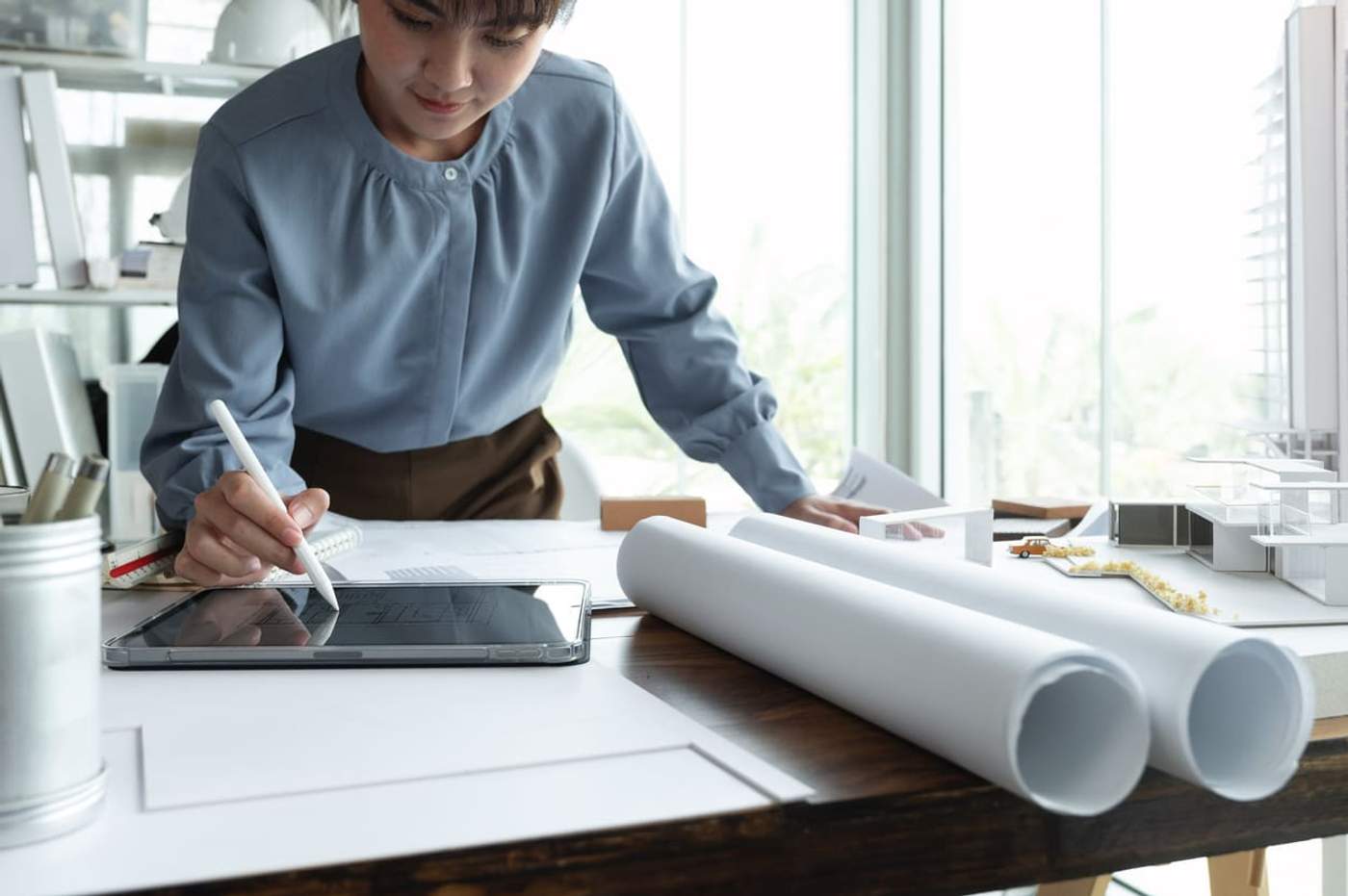 The Benefits of Large Format Printing for Building Information Modelling (BIM)

Building Information Modelling (BIM) is dominating the construction industry by offering a comprehensive digital representation of a building's physical and functional characteristics. However, with the increasing complexity of BIM outputs, excellent results require the right BIM printer. Accurate and detailed visual representations are non-negotiable but can be challenging.
This is where large format printing comes in. A BIM printer can dramatically improve the results. By being able to generate multiple wide and large format printouts, large format printers can considerably refine the BIM process. This article will explore the benefits of using a large format printer for BIM. It will be a worthwhile read for companies looking to adopt the method for their BIM-related processes.
What Is Business Information Modelling, AKA BIM?
Building Information Modelling, or BIM, is a digital process for creating and managing information about a building or structure. The process involves the creation of a virtual 3D model—or 3D render printing—that includes all pertinent information, such as design details, construction materials, and maintenance schedules.
BIM is a highly collaborative process that enables all the project participants to plan, design, and construct a building with one set of tools online. The process allows engineers, architects, real estate developers, contractors, manufacturers, and other construction professionals to access and share information through a mutually accessible online space. As a result, BIM has revolutionised the construction industry. It's used at all stages of a building's life, including design, operation, and renovation.
Designers and architects can create detailed and accurate 3D renders and components using digital BIM software. But achieving superior results requires attention to several details, including:
Testing the design
Selecting the best printing technique
Post-processing
Quality control
In addition to these and other factors, success requires the right printing technology for BIM design files.
Why Should You Use a Large Format Printer for BIM?
1. Improves Collaboration and Communication Among Stakeholders
A centralised BIM promotes communication and collaboration among everyone involved in the project. Stakeholders work together to create a structure. Through BIM processes, architects, engineers, contractors, and manufacturers can easily:
Modify designs
Share information
Identify and resolve potential issues
By incorporating a BIM printer, they can create physical prototypes of their designs, providing a better understanding of the final product.
2. Enhances the Visualisation and Understanding of BIM Files
The BIM process provides interested parties with data visualisation that gives an accurate view of the building. This helps them to understand what the final product will look like. As a result, stakeholders are less likely to misinterpret the data, ensuring that expectations are met.
3. Creates Faster, More Accurate BIM-Related Documents
With BIM printers, designers can quickly create prototypes of their building design and components. The BIM process creates detailed 3D renderings of a building or component, including the material, exact dimensions, and manufacturing requirements.
In doing so, the BIM process reduces the time and cost associated with prototyping. It allows designs to be tested, which helps to identify issues before production. In addition, by utilising the BIM process and a BIM printer, designers can quickly create accurate printed documents that meet the project's exact specifications.
4. Facilitates Collaborative Creation of In-Depth Building Renders
The BIM process and a large format BIM printer help to facilitate the creation of large-scale plans. Rather than working on an individual 3D render, each team member works on a single, shared virtual project model. The rendering exists in a shared location that everyone can access and modify, adding another layer of protection against clashes and adding value to the project at every stage.
How to Conduct Large Format Printing for BIM

The BIM process facilitates the involvement of all stakeholders involved in the construction and lifecycle management of a building or structure. Working collaboratively and sharing data from concept to completion provides insight and improves accuracy.
Printing 2D Floor Plans, Elevations, and Sections
Printing 2D floor plans, elevations, and sections are easy with large format printing for BIM. The BIM process ensures that all specifications are precisely met. In addition, changes in the design are immediately reflected throughout the virtual model, ensuring that all data is accurate and up to date at all times. Access to quality data improves knowledge transfer flow among stakeholders and reduces field coordination problems.
Printing In-Depth Visuals of Buildings
One prominent advantage of 3D BIM rendering is the ability to create precisely customised components. Integrating the BIM process with a large format BIM printer allows the design team to then design and share custom design files that fit precisely into the building design. As a result, large format printing for BIM can improve the general functionality and aesthetics of the building or structure.
Printing Large-Scale Project Timelines and Schedules
The BIM process and large format BIM printing bring the element of time into your information model. Your team can access detailed scheduling data to help them plan the sequencing of various components. You can also create an outline of how much time to expect each project phase to take.
The BIM process helps your team with cost estimates, budget analysis, and tracking information. BIM data enables project owners and managers to track expenditures and determine expected costs throughout the project.
In addition, BIM data can help calculate a building's expected energy consumption before construction begins. By calculating expenses before constructing the building or structure, designers can consider the long-term costs of the project alongside the upfront costs.
Reach Out to HP to Discuss Your Large Format Printer Needs
Integrating the BIM process with printing capabilities offers a range of benefits in building design, construction, and maintenance. Large format printing for BIM benefits the construction industry by creating accurate designs, facilitating collaboration, reducing waste, and improving quality control.
At HP, we are experts in utilising large format BIM printers to help you maximise results. So contact us today to learn more about the benefits of a large format printer in BIM processes.

While we can't meet in person, why not to attend a live product demo or join live presentation from our experts.
To schedule it in advance, simply click the corresponding button below.