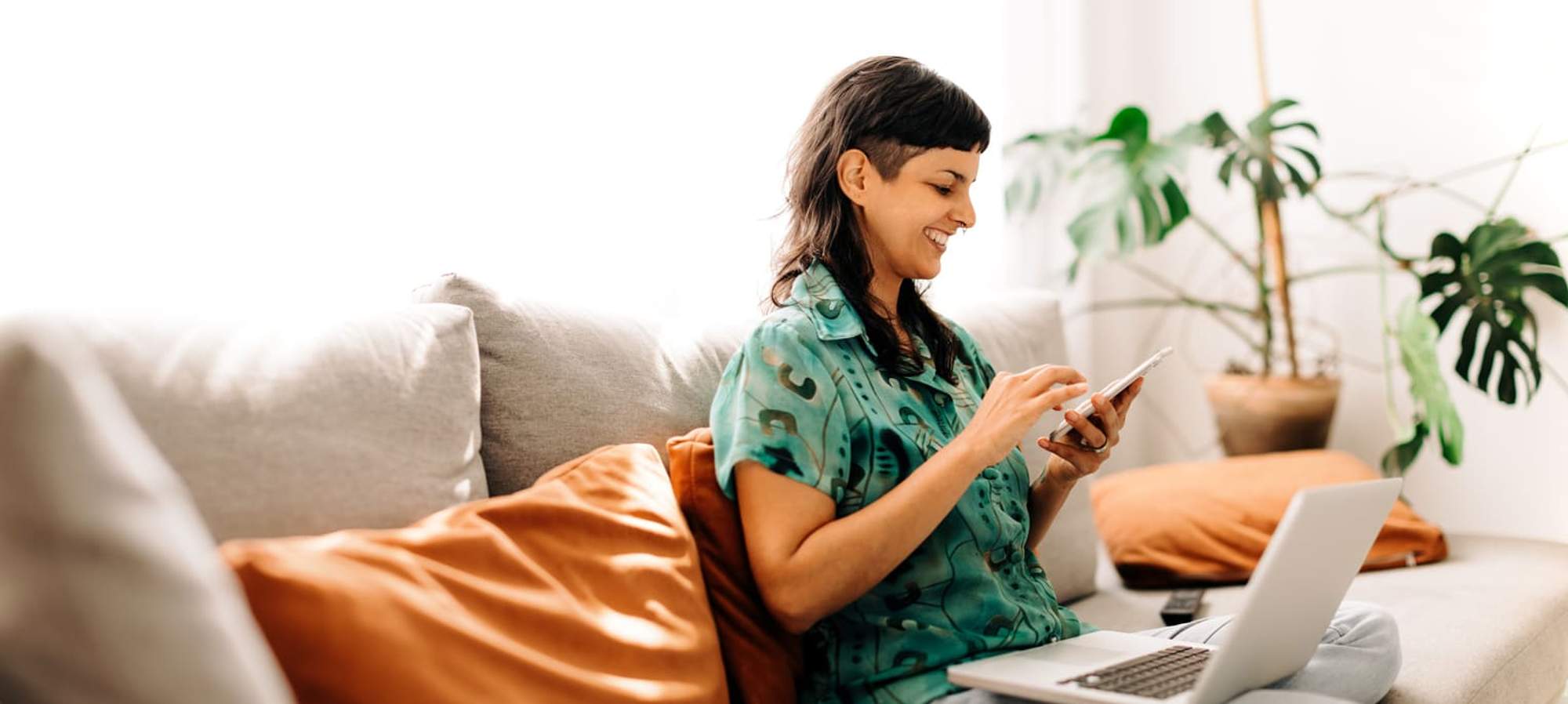 Remote Printing: Benefits of Mobile Printing for Your Business

With the exponential expansion of remote work over the last few years, businesses need their technology to keep pace. As the workplace model has changed, so have the needs of employees and companies. Since employees are no longer all sitting in the office, there need to now be convenient and effective solutions to accessing technology and resources.
As such, one of the most pivotal technologies is remote printing. This capability allows employees to print documents from a host of mobile devices like a laptop, a tablet, or even their smartphone.
This flexibility and convenience offer several benefits, which we will share in this article. From lower costs to better team collaboration to better productivity, mobile printing adds value to your organisation.
We'll explain how to get started with a top-notch mobile printing strategy for your company. We'll also share some insight and tips on the easiest implementation. Read on to learn more about the benefits of mobile printing for your business.
How Does Remote Printing Work?
Simply put, mobile printing lets you send documents to print at a different physical location when you are not on site of the business and either travelling for work or working remotely from home.
This is achieved through several different options, such as a centralised application that employees can access via the company intranet or network connection or an on-site staff member who sits in the office fielding printed documents.
Alternatively, employees may also be able to retrieve documents from the queue while they are remotely working, wherever they may be.
Benefits of Mobile Printing
Taking the power of easy mobile printing and placing it in the hands of employees is undoubtedly beneficial. It's important, though, to understand just how this capability adds value to your organisation.
Here are some of the many positives attained from remote printing.
** Increased Productivity and Flexibility**
Since team members can control when and where collaborative documents are printed, there are no longer obstacles to being prepared.
Need to print right now? Go right ahead! Want to pause until other important files finish up first? Just wait a bit of time. Need to make quick changes to update a working document? You have the option to.
Convenient mobile printing keeps employees in control of their printing needs, no matter where they are physically working. What's more, that equates to being more productive and focused on the tasks at hand instead of having to solve technical issues related to printing.
Every office, at one time or another, suffers from printer hoppers full of unwanted printed pages left behind. However, with the flexibility and improved collaboration also comes cost savings for printing.
Users choose what they want to print and can forgo printing what they do not need. At the end of the day, that means fewer abandoned documents in that literal or figurative printer hopper.
From a cost savings perspective, more control over printing means less wasted paper and better management of printer toner or ink cartridges. That's good for the environment and your bottom line.
Enhanced Collaboration and Document Management
For some projects, working together with workmates is critical. Easy mobile printing lets you send and share documents with project members. Then, they can add on their sections or required information.
Gone are the days of sending pages to the post, awaiting lengthy shipping or costly courier fees, and then awaiting the return of the documents.
This way, contracts and more can be signed and shared with relevant parties and shared quickly and efficiently. This benefits you even if you need larger printer solutions.
Access to the Latest Mobile Printing Technologies
Easy mobile printing centres around apps like an HP mobile printing option. Since there are no longer costly technological devices that quickly become outmoded, your company gains access to the most up-to-date mobile printing technology with just the click of an update button to your app.
In addition, mobile printing bypasses needing to install individual device drivers for off-site printers. So whenever staff need to utilise a nearby device, they can do so with ease.
Reduced Environmental Impact
Documents aren't just getting sent to the office printer immediately from on-site computers. This results in potentially less paper waste.
When your staff can pick and choose when and where they print documents, that ensures that only what they need at that time gets printed.
Moreover, since mobile devices can now act as mobile scanners, fax machines, and more, your team doesn't need to duplicate or print documents to forward them to inside and outside teams.
Think of all the confirmation pages and status reports from in-office devices that won't get printed. Now, that ability lies in the mobile device.
Best Practices for Mobile Printing: How to Optimise Your Printing Processes and Minimise Downtime

The first step in best utilising remote printing is ensuring that employees receive proper training for the technology or app.
This can be something as simple as a walkthrough in a staff touch-base meeting or as involved as a stand-alone training module via video conference or another meeting method. When employees understand how to use the apps to their best advantage, that minimises delays in a regular workflow.
Additionally, make sure that staff know whom to contact should issues arise. For simple troubleshooting, you may want to designate and train internal technological support members. Conversely, this might be something that only external teams can handle.
Nevertheless, make contact information easily available for employees to access. Should issues arise, training and sharing information will help keep employees and projects productive.
Use the HP Smartphone App to See the Best Mobile Printing Results
While there are varied applications to select from, the HP Smartphone App delivers the best results. Read on to learn how and why.
What Is the HP Smartphone App?
The HP Smartphone app is a one-stop shop for remote printing solutions. It allows users to effortlessly share, scan, edit, fax, send, and more.
Why Choose the HP Smart App?
Along with having an effective user interface and easy-to-follow buttons and options, HP mobile printing is available on all the top platforms. Whether you use Android devices, Microsoft, Mac/iPhone, or a combination of them, you can easily download and use the HP smartphone app.
How to Use the HP Smart App
Easy remote printing is at your fingertips with the HP smartphone app. The first step is creating an account. Then, connect printers and explore what you can do with the app.
Best of all, you can customise buttons and options to match what works for you and your business. Then, you can use the app to scan photos or documents, share them using a variety of options, or print them.
Reach Out to HP for Emerging Technologies and Trends in Mobile Printing
Download our eBook now and discover how innovation is streamlining workflows, producing prints of unmatched quality and increasing IT efficiency like never before.

While we can't meet in person, why not to attend a live product demo or join live presentation from our experts.
To schedule it in advance, simply click the corresponding button below.