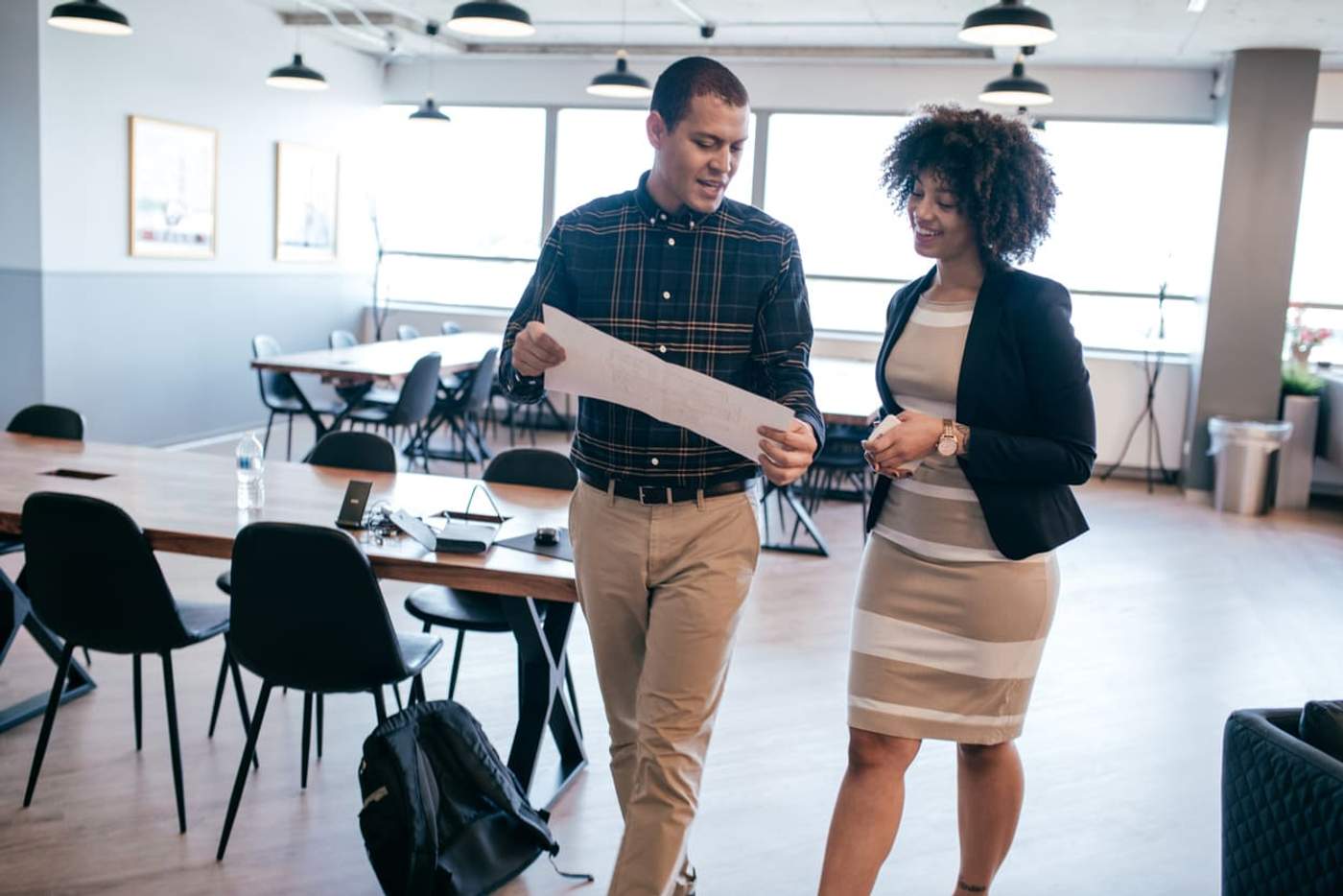 Large Format Printer Driver: Type of Driver Needed for Plotters

A large format printer driver is a type of software program allowing your large format printer or plotter and computer to communicate with each other. The driver functions as a type of bridge, enabling you to send print jobs to your printer. In turn, computers can receive information from the printer. There are multiple printer driver types available out there for large format printers. Choosing the right one will depend on your printer's model and brand, along with your computer's operating system.
With so many large format printer driver types out there, it can be difficult to select the right one. This article will help clear things up by exploring the different large format printer drivers, making it easier for you to make the right choice. We'll review the benefits and disadvantages of each driver type. Then we'll give a few tips to help you select the ideal model.
What Is a Printer Driver?
So, what is a printer driver, exactly? Put simply, it's a type of software that you can download to a laptop or desktop that enables this device to communicate with your printer and vice versa. It works by converting the data on your computer into a printable format that you can then transfer to the printer.
Why Do You Need a Printer Driver?
Every type of printer you have will need its own printer driver to communicate with each computer. You also need to ensure your computer's operating systems work with your printer drivers; each operating system uses a different type of language. Without a large format printer driver in place for each system, you won't be able to complete print jobs using your large format printers or plotters.
Large Format Printer Driver Types

You can use several types of large format printer driver types, depending on the type of large format printer and operating system you use. The following are three of the best printer driver types to use for your printer or plotter, depending on your setup:
If your computers run on the Microsoft Windows operating system, you'll typically want to use an HP-GL/2 printer driver. This specific printer driver sends print projects to the printer for processing using a vector format. Other drivers tend to process print jobs at the computer. If you're planning on printing CAD files, this driver is often the best choice for your application.
One of the main advantages of the HP-GL/2 driver is increased line accuracy. Also, it supports merge control.
2. PostScript Printer Drivers
PostScript printer drivers use a printing language known as PostScript, or PS, which is what many printers use. Many setups use PostScript printer drivers because of their capacity for printing with superior image quality, as they can print high-quality images, presentations, and renderings. The quality PostScript printer drivers provide makes them great when using design applications such as Adobe Illustrator, Adobe Photoshop, Bentley MicroStation, and Autodesk Revit.
There are two main types of PostScript drivers you may want to use based on your needs:
Genuine Adobe PostScript drivers, and
Free postscript drivers
While free postscript drivers may help you successfully complete print jobs, you'll benefit from improved compatibility with Adobe programs and increased quality when you go with a Genuine Adobe PostScript model. As a result, going with the latter may help you save more money in the long run by producing consistently top-quality projects. HP is one of only two manufacturers of Genuine Adobe PostScript drivers.
One of the only downsides of using PostScript printer drivers is their speed, as print processing tends to be slower with these drivers. Also, these drivers have larger memory and print file requirements.
Some printers will also use PCL drivers, which use Printer Control Language (PCL) to facilitate communications. Like PostScript, many printer manufacturers use this particular language. Additionally, multiple operating systems support it, allowing printers running on it to connect with many computer systems.
PCL drivers are device-dependent. This means that they rely on the printer's hardware to generate a certain amount of print information, such as fonts and fill areas. As a result, PCL drivers provide faster processing speeds.
For wide format printing, some Apple Macintosh setups may use a specific PCL driver called the HP PCL3 driver. However, it's not the best for printing CAD files in wide format.
How to Choose the Right Large Format Printer Driver
The specific type of large format printer driver you choose will depend on two main factors:


The types of operating systems your computers use, and
The language needed to communicate between your computers and printers
You'll also want to consider the specific applications you use to design and set up each print job; ensure that your printer driver helps produce images at the quality level you need. You should also consider efficiency. Certain printer drivers, like PostScript drivers, may not be the fastest when processing your projects.
Consult your printer manufacturer for more information about which printer driver to use based on your needs. You can then install it on your computers. Finally, you can set up your wide format print projects and print them with the quality and efficiency you need. Vendors such as HP should always make it easy to help you select the right driver for your systems.
Reach Out to HP to Meet Your Large Format Printer Needs
With a better idea of the specific type of large format printer driver to use, you might also want to look for the right large format printer to complete your print jobs. There are plenty of large format printers available for you to install based on your unique needs. You'll find a wide selection of systems available from HP, all of which work with compatible printer driver types to help you successfully print all types of media.
To learn more about our capabilities and printer selection, check out our 3D Virtual Booth today and get started on finding the right solution for you.
Download our eBook now and discover how innovation is streamlining workflows, producing prints of unmatched quality and increasing IT efficiency like never before.

While we can't meet in person, why not to attend a live product demo or join live presentation from our experts.
To schedule it in advance, simply click the corresponding button below.