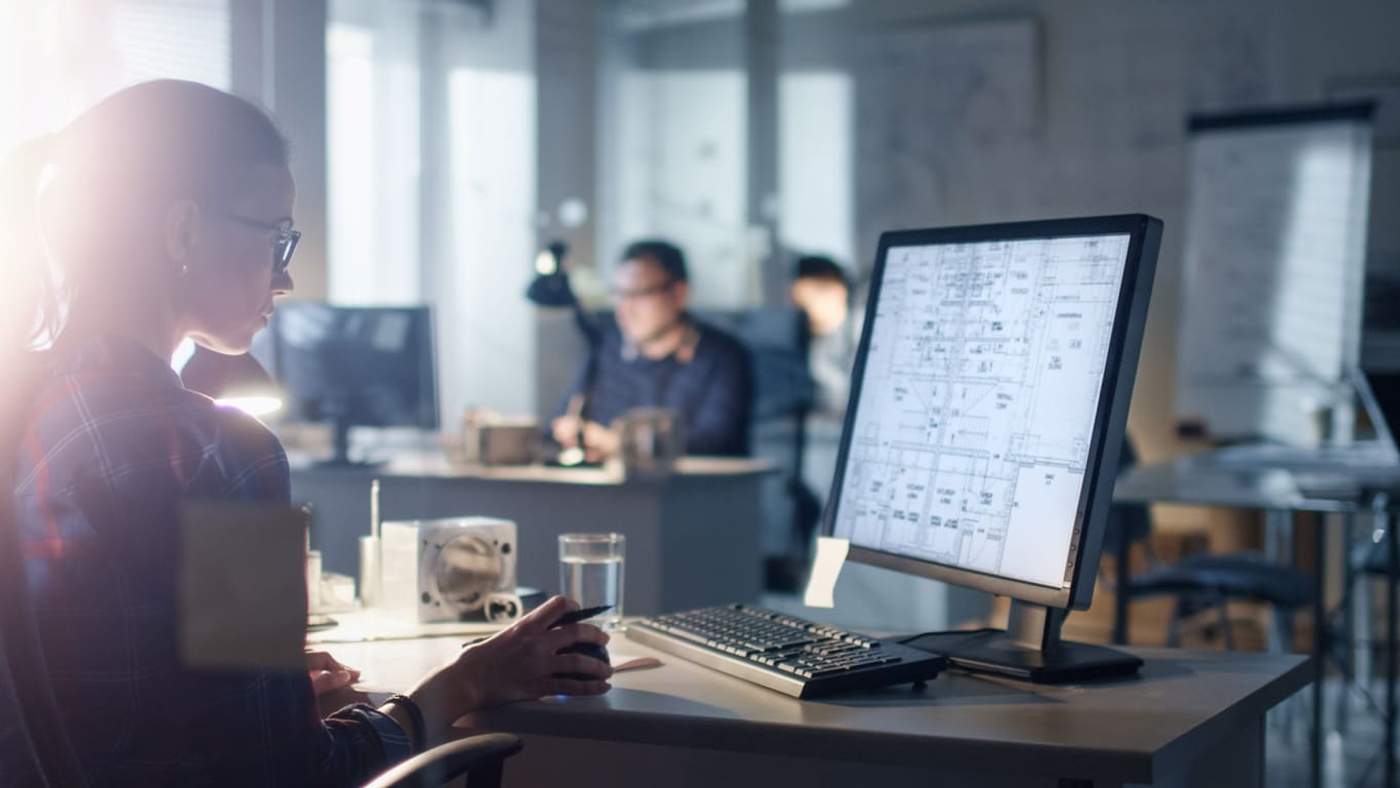 Computer aided design (CAD)
How to Reduce DWG File Size in AutoCAD

AutoCAD is a popular and powerful computer-aided design (CAD) software that many professionals use to produce 2D drawings and 3D models with precision. Architects, engineers, and designers frequently use this software because of its reliability. The main problem with AutoCAD is that the file size increases with the complexity and detail of designs, leading to file sizes that are difficult to manage. Larger file sizes translate to slower performance and longer loading times, decreasing work efficiency.
Because of this, you might wonder how to reduce DWG file size. Thankfully, there are several ways to reduce the size of DWG files when using AutoCAD. Whether you're a novice user or a seasoned professional with experience using AutoCAD, the following tips and tricks will help you streamline your workflow and maximize design efficiency.
Ways to Reduce File Size in AutoCAD
If you're looking for information on how to reduce DWG file size, you can use the following methods:
One of the first steps to reduce DWG file size is conducting a file audit. Although this does not directly impact file size, it can prepare the file before reducing its size. Through an audit, you can ensure the drawing doesn't suffer quality loss. Also, you can eliminate any potential errors that might otherwise require you to keep unnecessary objects that increase file size.
There are a couple of ways to do a file audit:


Either access "Audit" under the "Drawing Utilities" menu in the AutoCAD menu, or
Open a command prompt and enter "AUDIT" to start.
Once you've completed the file audit, you can begin a purge, which helps remove unnecessary objects from your file. For example, you might want to drop different layers, materials, or definitions that the file doesn't use.
You can run a purge by opening a command prompt and typing "PURGE" into it. After that, AutoCAD opens a dialogue box listing all items not in use. You can then go through the list and remove anything you don't need.
As you learn how to reduce DWG file size, the next step after the purge will involve purging "regapps," or registered applications. Doing so will often (but not always) reduce your file size.
You can start by running a purge when you open your command prompt and type "–PURGE". To purge regapps, hit enter, type "R," and hit enter again.
Finally, when solving the issue of how to reduce the size of AutoCAD DWG files, you can use Writer Block (WBLOCK) as an alternative to purging. While purging entails removing unnecessary objects from a file, WBLOCK allows you to select the objects you use and generate a new file with these objects. Ideally, you should select only the objects you need when AutoCAD prompts you to choose the objects to include in your new file, whereas selecting "ALL" might add many unused objects that do nothing to reduce DWG file size.
To use WBLOCK, open your command prompt and enter "WBLOCK" to trigger the function.
AutoCAD Issues Related to File Size

With a better understanding of how to reduce DWG file size, you might still wonder exactly why you should do so. The reasons to reduce DWG file size include the following:
Large files can be taxing on your AutoCAD program and workstations, leading to slower performance. This leads to reduced efficiency that can set you back when you might otherwise be able to complete projects smoothly. Slower performance could also cause damage to your systems over time if your software and hardware need to work too hard whenever running your DWG files.
In addition to slowed performance, large DWG file sizes can cause application crashes and freezes. Again, this would lead to significantly decreased efficiency that only serves to hurt you. If file sizes are small enough to run smoothly, you'll minimize the risk of crashing and freezing, which could otherwise lead to a lot of frustration and headaches.
Storage and Backup Issues
Knowing how to reduce DWG file size can also help you avoid issues regarding storage and backup. Large files can take up a lot of storage space on your hard drives and cloud systems, leaving little room for other projects and requiring more effective data management. You may also not have enough space for backups if you want to store your DWG files.
You may not even be able to open your DWG files if they're too large. AutoCAD may also not be able to load your file if there's insufficient disk space to handle it. This lack of disk space can potentially result from too many large files.
In short, auditing and purging your files can help reduce DWG file size and keep your operations running smoothly. You'll also eliminate a lot of potential frustration among teams when sharing your DWG files. For example, architects may need to transfer DWG files to engineers when collaborating on a project. If the engineer cannot store or open the file, or the file causes performance issues, this could frustrate team members. Ultimately, this leads to a more inefficient project. If you understand how to reduce the size of AutoCAD DWG files, you'll keep your projects timely and efficient.
Reach Out to HP to Fulfill Your AutoCAD and Print Management Needs
Now that you have a better idea about why and how to reduce the size of AutoCAD DWG file size, it's time to put this knowledge into practice with your next project. In addition to reduced file sizes, you can benefit from reliable business printing equipment that helps you achieve the best results with every project. Whether you're an architect, engineer, designer, or even a hobbyist, we have the solutions you need to successfully complete your drawings and designs.
At HP, we have a wide selection of print management solutions, including large-format printers that work well with large print media like architectural drawings and designs. To learn more about our equipment and find the right solution for you, contact us today to speak with one of our experts.
Download our eBook now and discover how innovation is streamlining workflows, producing prints of unmatched quality and increasing IT efficiency like never before.

While we can't meet in person, why not to attend a live product demo or join live presentation from our experts.
To schedule it in advance, simply click the corresponding button below.