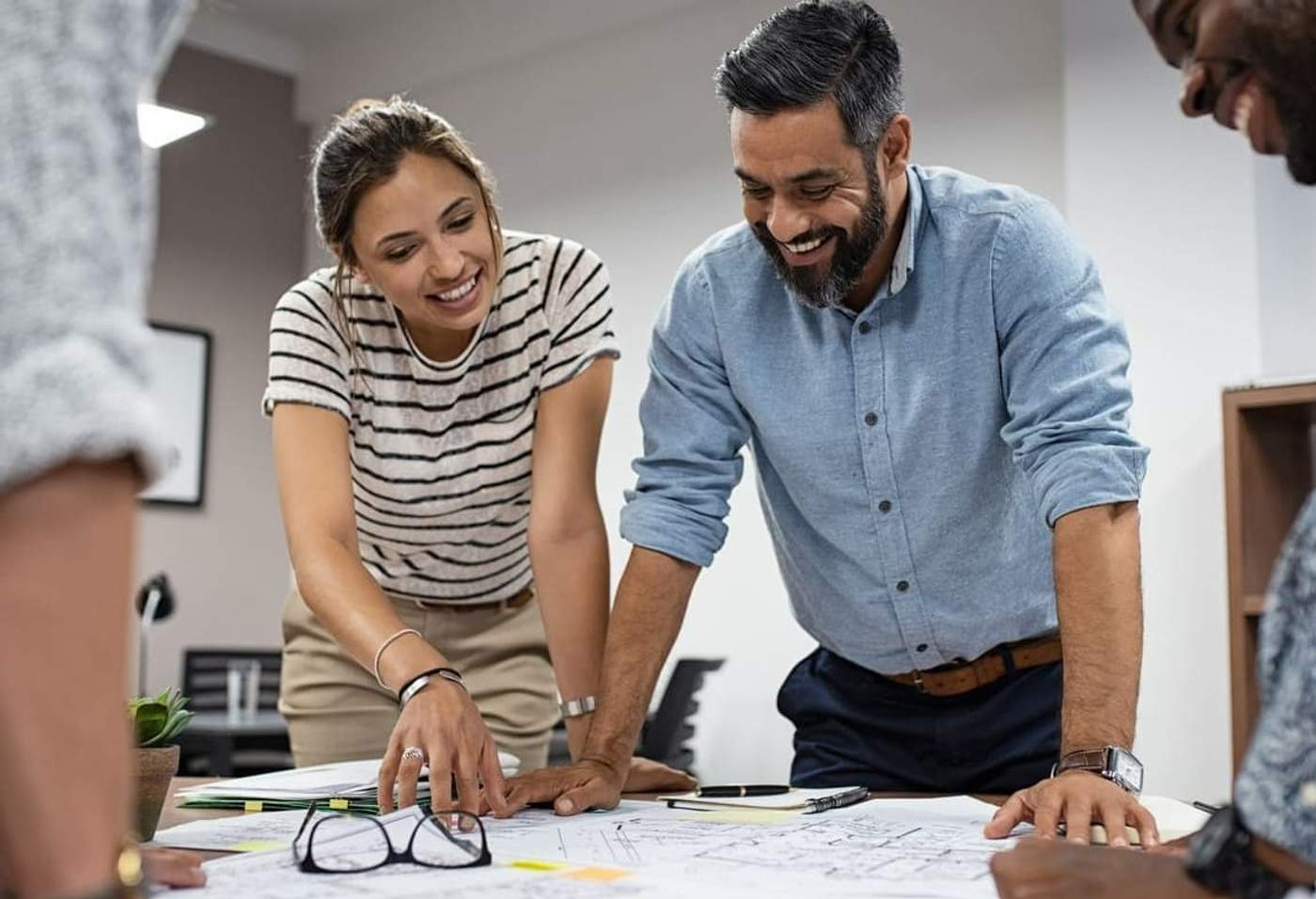 How to Print House Plans From Your Large Format Printer

If you're new to the process, it's important to understand how to print house plans. Large format printers are the best method for printing house plans. These printers are large enough to handle a standard set of blueprints. The quality of HP large format printers is also superior and makes large format printing easy and efficient.
Whether you're printing documents for a single-family home, a multifamily dwelling, or even a large commercial building, the large format printer is now the standard in the industry for printing blueprints.
Read on to learn more about how to print house plans and how large format printing works.
How Do You Print Large Files?
Generally, you use a house plan printer to print blueprints and other large files. Here, we'll go over how to print house plans using a large format printer and specific types of software.
What Size Paper Do You Print House Plans On?
So, what size paper are house plans printed on? House plans and blueprints typically print on several different sizes of paper. Some of the sizes available include 18" x 24", 24" x 36", 30" x 42", and 36" x 48".
What Paper Is Used for Architectural Drawings?
When printing house plans, the paper you'll want to use is drafting paper. This paper is specifically intended for large files such as house plans, blueprints, and other drafting documents. Depending on your needs, you can also choose from specific types of drafting paper, including bond, Mylar, vellum, and tracing paper.
How Do You Print Large Files?
With a better idea of the paper type and size you need, it's time to learn how to print house plans by taking the proper steps.
The steps involved in large format printing will depend on the program you use. For example, changing the canvas or file size of an Adobe PDF in Adobe Illustrator will be different from what you would need to do when resizing a PDF file in Microsoft Word.
Ultimately, you'll need to learn how to set up bleed and export PDF files using the application on your computer.
What Is Large Format Printing?

Large format printing, or wide format printing, involves printing large-scale documents on accommodating paper materials. The equipment used for this process is a large format printer. If you're learning how to print house plans, large format printing is what you would use. Other documents also benefit from this printing method, including billboards, posters, and much more. Like other types of printing processes, large format printing comes with certain pros and cons, and it's not suitable for every type of printing project.
Large format printing has been around for several decades, with its start going back to the 1950s. It's helpful when printing documents like blueprints that architects and others need to see at their full size. It's also critical for advertising, with many businesses using large format digital printing for commercial printing projects.
Some of the specific benefits of large format printing include its high impact, cost-effectiveness, and versatility. Posters, billboards, and other large format advertising materials are great for building brand awareness and supplementing ads across other media. It's also easy to save money with in-house large format printing if you require large volumes of print materials.
How Much Does It Cost to Print a House Plan?
There isn't a fixed cost for house plans or blueprints. The factors contributing to the total cost will include the following:
The scale of the project
Drafting fees
The printer for house plans or printing services you use
Whether you use design services
The software you use for developing and setting up your house plans
When deciding how to print house plans, consider all the potential factors and set aside an appropriate budget. Using an in-house large format printer instead of a third-party printing service can help you reduce printing costs, ensure print quality, and print the house plans faster.
How Do You Print a Plan From a PDF?
In plan house printing, most documents print from a PDF file. You can print these files using a house plan printer and basic software such as Adobe Reader or Adobe Acrobat.
The following are the basic steps for printing a plan from a PDF using these tools and your own printer:
Open your Adobe application.
Print a to-scale file using several 8.5" x 11" pages through the program.
Click "Print" and, in the next window, click "Size" under "Page Size and Handling."
- After accessing "Size Options," choose either Shrink or Fit for oversized pages.
Of course, you can also print a not-to-scale version of your house plans on a single 8.5" x 11" sheet with your printer. If you need to print larger files using a large format printer, you'll be able to easily do so by visiting a print shop. Your local print shop should be able to print all house plans and other large format documents at nearly any size as needed.
Reach Out to HP for Help With Your Next Printing Project
Need help with printing house plans or other large-scale printing projects? Contact us today to discuss your printing needs.

While we can't meet in person, why not to attend a live product demo or join live presentation from our experts.
To schedule it in advance, simply click the corresponding button below.