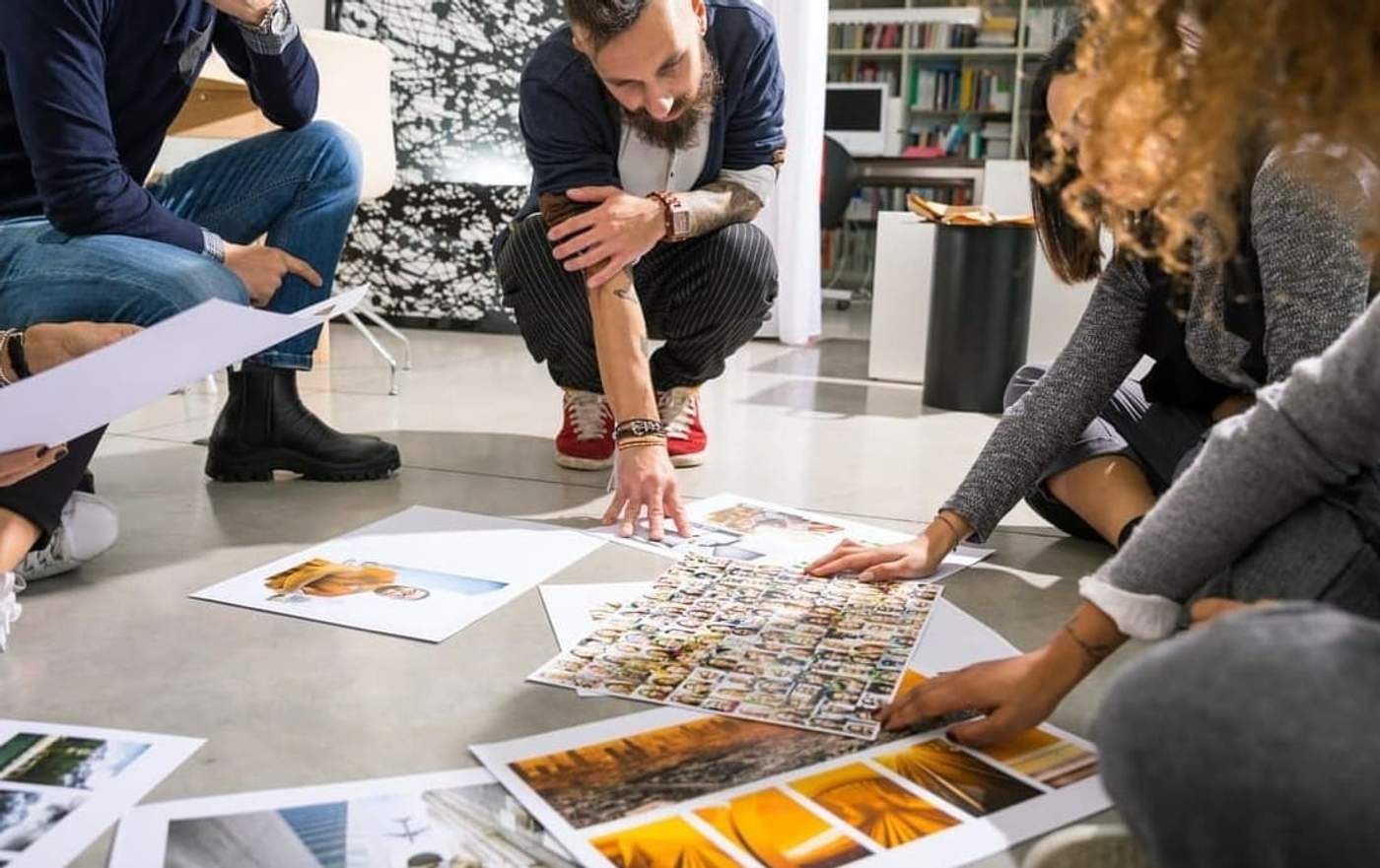 How to Make Large Prints of Photos with a Plotter Printer

It's often challenging to print large format photos, primarily due to the lack of printers on the market that are designed to print these materials. Unfortunately, large format printing doesn't work well with printers not designed to handle these jobs, as they experience issues such as pixelation and blurriness. However, with the help of a plotter printer — and the right instructions for how to make large prints of photos — you can easily avoid these issues.
Plotter printers are specially designed for large format projects, enabling you to use them to produce enlarged photo prints of exceptional quality and resolution. To get the most from these printers, you should understand the process of making large photo prints using this equipment. There are many aspects to learn, from preparing your image and selecting the right paper to troubleshooting various common issues.
Regardless of your level of experience with large format printing, this guide will equip you with the tools and knowledge to consistently produce high-quality photos using a large format plotter printer.
How to Print Large-Size Photos With a Plotter Printer
If you want to learn how to make large prints of photos using a plotter printer, take the following steps:
Step 1: Preparing Your Photo
Checking the Image Resolution and Colour Calibration
The first step in making large photo prints is to choose the right image resolution and colours. You'll start by calibrating your computer's monitor to ensure colours and balancing are accurate. You can do this using calibration software and spectrometers. Additionally, while you should edit your photos in 16-bit, you should print your images in 8-bit to increase efficiency without experiencing any loss in quality.
Regarding image resolution, you'll want to save images at a dots per inch (dpi) of around 300 when printing. While a lower resolution may be acceptable for smaller prints, it may compromise the quality of large prints.
Choosing the Correct Photo Editing Software
You must also select the right photo editing software. The ideal software solution will help you optimise image resolution and quality. In a process known as soft proofing, you can also use this software to visualise what the final product will look like when printing.
Resizing and Cropping the Photo to Meet Plotter Specifications
When learning how to print large-size photos, you should also know how to properly resize and crop your images before printing.
For large images, you'll often need to enlarge them. This is a complex process that you might need to learn on its own. You also must crop the image to meet your plotter's requirements.
Step 2: Selecting the Right Paper
Types of Plotter Printer Paper
The next step in learning how to make large prints of photos involves selecting the right plotter printer paper.
Depending on the type of project you need to print, there are various types of plotter printer paper you can use, such as:
Premium bond plotter paper
Translucent bond plotter paper
Vellum plotter paper
Gloss plotter paper
Recycled plotter paper
Step 3: The Printing Process
Working With the Plotter Technology
Another crucial step in learning how to make large photo prints is understanding the plotter technology you need. Based on your specific requirements, you should shop around for the right printer for your application.
For example, you might want a printer that's best for blueprints or overlays, while others might be better for printing signage and other media. Think about specifications and the capabilities you need to produce high-quality prints with every project.
Adjusting Settings and Setting Up the Print Driver
Each print job will have different requirements, making it necessary to adjust settings accordingly and set up your print driver. The print driver is the software that facilitates communication between your computers and printers. The right print driver will help convert image data into printable data that your printer understands.
In addition to your print driver, raster imaging processor (RIP) software will help your plotter printer communicate with your computer. It does so by converting vector files such as .PDFs and .AIs into raster or bitmap files that the printer will register.
How to Troubleshoot Common Plotter Printer Issues

In addition to setup, you need to be able to overcome certain issues when learning how to make large prints of photos with a plotter. The following are a few common plotter printer issues you may need to troubleshoot at some point:
Dealing With Colour-Matching and/or Saturation Issues
If you're experiencing colour-matching or saturation issues, you may need to check your printer's ink or toner. Alternatively, you may need to adjust the settings. Any issues with colour matching could involve ink or toner. Meanwhile, saturation issues could originate from your printer's settings. Be sure to check ink and toner levels, and ensure printer settings are where they should be before printing.
Handling Pixelation and Banding Issues
A couple of common issues also include pixelation and banding. Pixelation occurs when pixels appear on the printed surface, while banding results in vertical or horizontal lines appearing on the page.
Some common causes of pixelation issues include printing with the wrong DPI and failing to convert files properly before printing. Meanwhile, banding can result from ink jetting due to deflected or blocked nozzles and dot characteristics such as gloss banding, comb banding, and vertical banding.
Maintaining Your Printer to Avoid Further Issues
Many other issues may result from poor maintenance, including dead print heads, paper jams, poor stacking, and quality problems. Regularly maintaining your printers is the best way to prevent these and other problems. Keep an eye out for any alerts on your printer indicating that you need to replace maintenance cassettes or other components. Also, print test projects occasionally to help identify quality or technical issues.
Reach Out to HP to Discuss Your Plotter Printer Needs
With a better understanding of how to make large-format photo prints, you can determine how to prepare for your next large-format printing project.
If you need help finding the right solution for your application, contact the experts at HP to help you find the ideal plotter printer and other solutions.
Download our eBook now and discover how innovation is streamlining workflows, producing prints of unmatched quality and increasing IT efficiency like never before.

While we can't meet in person, why not to attend a live product demo or join live presentation from our experts.
To schedule it in advance, simply click the corresponding button below.