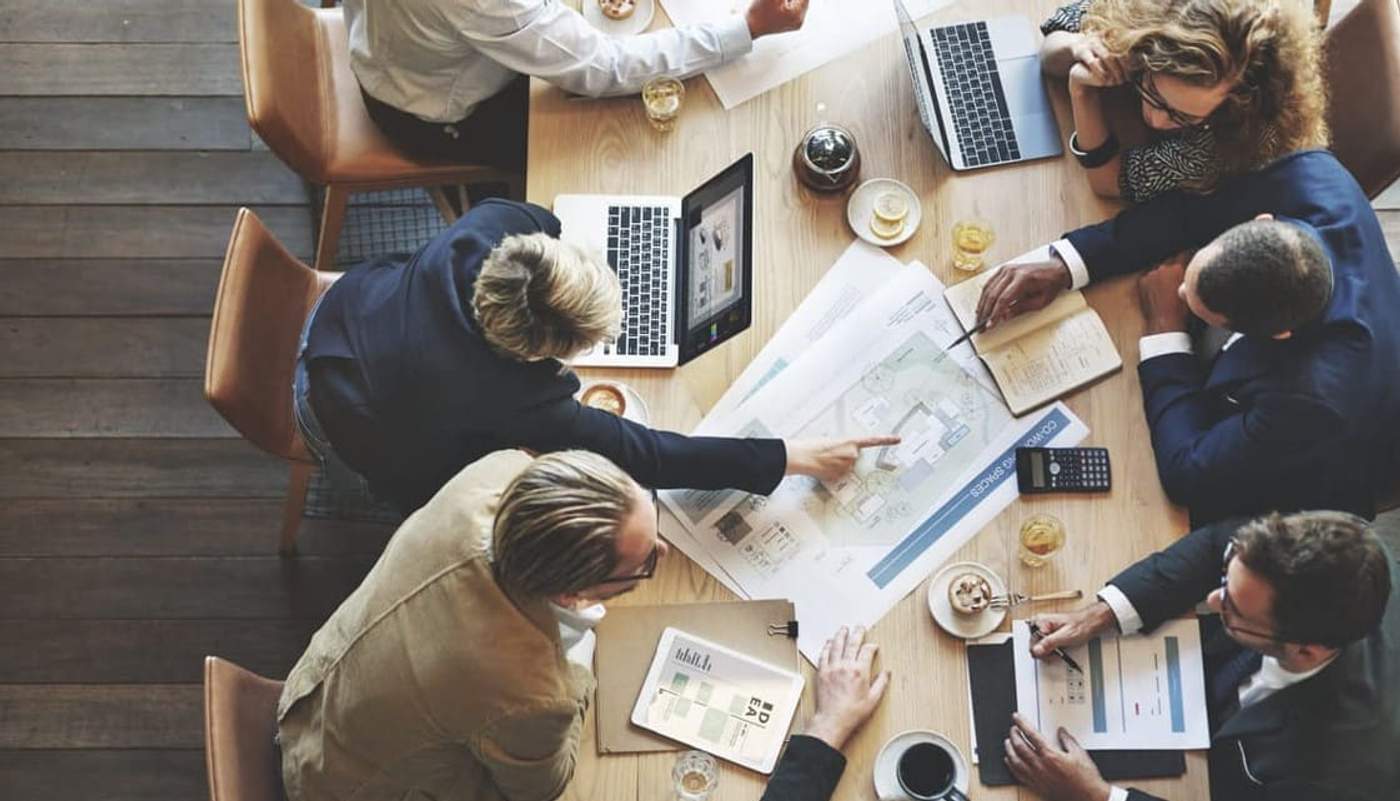 How Many Pages Will Large Format Ink Cartridges Print?

If you're an AEC professional, print shop owner or another user of large format printers, knowing how many pages you can get from a single large format ink cartridge is essential for saving time and money, as well as for proper job preparation. It's important to consider various factors such as ink type, print resolution, paper type and job complexity. They can all affect the number of pages your large format ink cartridges will produce.
Maximise your printing needs and budget with the right understanding of your ink cartridge's page yield. Taking this into account enables greater preparation for any printing task. Having the capacity to measure and manage the output of ink cartridges helps manage your printing needs and budget more effectively. Not only is it cost-efficient, but it's also the perfect way to extend a cartridge's lifespan and optimise its output.
What Are Large Format Ink Cartridges?
Inkjet printers have become indispensable for modern businesses and home offices, enabling them to create copies and reproductions of text and images quickly and efficiently. An important component in a top-performing inkjet printer is the ink cartridge. Users must replace this component periodically to ensure high-quality output.
Large format ink cartridges are designed for use in professional-grade plotters or wide-format printers. They come in a variety of sizes and print resolutions and typically have a much higher page yield than regular ink cartridges. However, not every inkjet printer can integrate with a high-yield ink cartridge.
Large format ink cartridges come in two main types: dye-based and pigment-based.
Dye-based ink cartridges contain a coloured liquid that bonds with the paper surface to create vibrant, long-lasting prints.
Pigment-based ink cartridges distribute finely ground particles that adhere to the paper. They form an even thicker layer than dye-based inks.
Page yield can vary depending on the complexity of the job and the type of ink used. The type of ink used in the cartridge can impact page yield, as inks can differ in quality and longevity. The resolution and quality of the print job are also relevant, as lower-quality prints may yield less than higher-resolution prints. Even paper type is important, with more absorbent and heavier paper having an effect on page yield. In addition, the complexity of the print job may affect page yield; higher levels of graphics may require more ink. Finally, environmental factors such as temperature and humidity can affect page yield, as these may affect the life of the ink cartridge.
Maintenance of the printer is essential to optimise cartridge life. Altering print settings, such as turning off printer fonts or background printing, can improve page yield. Additionally, changing paper type can be useful, as thicker, less absorbent paper may produce better results.
What Is the Page Yield of Large Format Ink Cartridges?

When shopping for a large format ink cartridge, it's important to consider the estimated number of prints listed against the product. This is only a reference. The actual number of pages one cartridge can print will depend on your printer, the type of print job, and other factors. That's why page yield is so important—it's an essential factor that affects the cost-effectiveness of large format printing.
How many pages can be printed with one cartridge? That's hard to say, as each large format printer requires different amounts of ink per page. You can get a rough idea of page yield by looking at the ink/toner cartridge volume or weight and then calculating how many pages you can expect to get from it. For example, if you have a 200ml ink cartridge and your printer uses 3ml of ink per A3 page, that's roughly 66 pages worth of ink.
Page yield and duty cycle are two terms used to describe the maximum number of pages an ink or toner cartridge should be able to print before running out of ink. Each major printer manufacturer has their own internal methods for calculating page yield and duty cycle. So check your printer specs for an accurate estimate.
When it comes to large format plotter ink cartridges, page yield plays an even bigger role. When you're printing large projects such as signage, marketing materials, and posters, it can mean a huge difference in cost and time spent restocking and replacing ink cartridges.
Therefore, it pays to think ahead and consider the page yield when choosing the right large format plotter ink cartridges. To ensure you get the most out of your cartridges, follow these steps:
Be sure to follow all maintenance instructions.
Regularly clean the printhead.
Use appropriate settings and paper types.
- Keep an eye on environmental factors that may impact the ink quality and output.
Factors That Affect How Many Pages a Large Format Ink Cartridge Can Print
Toner cartridges, which are used in many large format printers, can print up to 4,000 pages before needing to be replaced. When it comes to maximising the page yield of large format ink cartridges, there are several factors to consider:


Type of Ink: Different types of ink have different page yields. Dye-based inks typically have a higher page yield than pigment-based inks, meaning they can last longer.
Type of Paper: The page yield may vary depending on the type of paper you are using. Thicker paper, such as cardstock or glossy paper, will require more ink than lighter-weight or matt paper.
Print Resolution: High-resolution prints require more ink than lower-resolution prints. To get the most out of your large format plotter ink cartridges, make sure to set your printer to the lowest resolution possible without compromising image quality.
Complexity of the Print Job: The more complex the print job, the more ink is needed to complete it. For example, suppose you are printing a photo with detailed colours and textures. Then the page yield will be lower than if you were printing a plain, black-and-white document.
Black and White Printing: Printing in black and white can dramatically increase the page yield of your large format plotter ink cartridges. Four times as much ink is used when printing in colour as when printing in black and white.
6.

How to Maximise the Page Yield of Large Format Ink Cartridges?
Proper Printer and Cartridge Maintenance
Proper maintenance and choosing the right settings are essential steps. These processes ensure you get the most out of your plotter ink cartridges and optimise the page yield. Printer maintenance is especially important for large format printers, as the printer's age and what is being printed can affect the number of pages one cartridge can print.
Regularly cleaning and lubricating the parts of your printer is a must to keep it running optimally. This includes wiping down surfaces, emptying trays, replacing worn parts, and more. Storing cartridges properly and avoiding exposure to extreme temperatures is also beneficial.
Adjust to Optimal Printer Settings
Next, use recommended paper types to maximise your page yield. The type of paper used in the printer can dramatically change the number of pages you can get out of a cartridge. Lighter paper, such as regular copy paper, will increase the page yield. But heavyweight paper (such as cardstock or photo paper) will decrease it.
Use Recommended Paper Types
Finally, adjust your printer settings to the optimal settings. This could mean anything from adjusting the colour settings, selecting the draft mode, or selecting specific resolutions depending on what is being printed. If you're looking for a longer page yield, selecting draft mode will reduce the quality of the output but extend the life of your plotter ink cartridges. If you have any questions about large format ink cartridges and need help with finding the right one for your project, reach out to HP Virtual Booth today!
Reach Out to HP for Large Format Plotter Ink Cartridges
When purchasing large format plotter ink cartridges, it is important to consider page yield. HP has years of experience in helping customers find the right ink cartridges and offers advice on how to maximise page yield. For expert assistance, contact HP Virtual Booth for more information or to make a purchase.
Download our eBook now and discover how innovation is streamlining workflows, producing prints of unmatched quality and increasing IT efficiency like never before.

While we can't meet in person, why not to attend a live product demo or join live presentation from our experts.
To schedule it in advance, simply click the corresponding button below.