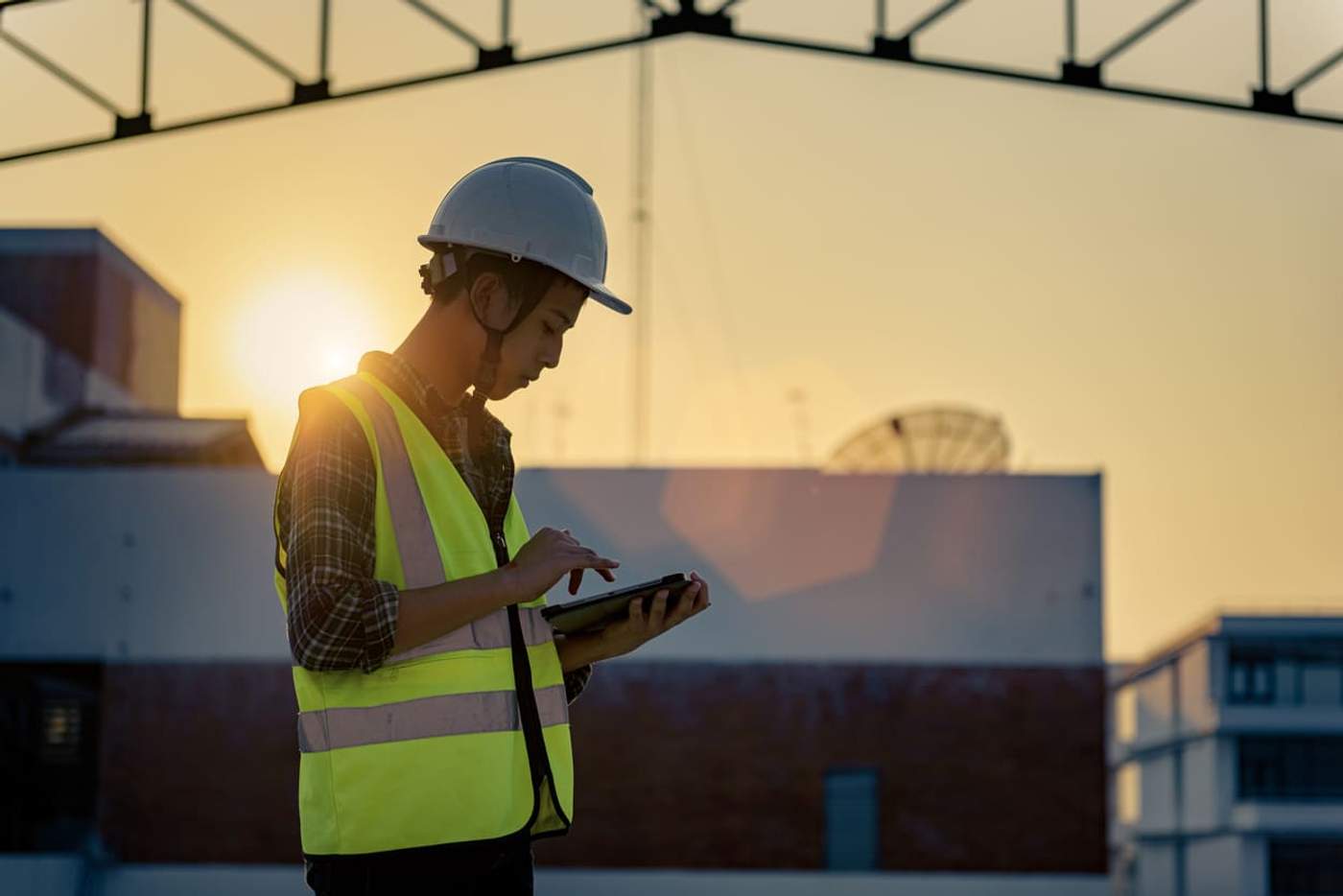 Future of BIM in Construction: What Changes Are Expected?

Building Information Modelling (BIM) is not a future trend for architecture, engineering, and construction (AEC). It's part of today's transformation into a more agile, resilient, and sustainable industry. As industries grapple with environmental and economic changes, the future of BIM in construction has never looked brighter.
With BIM, AEC companies develop collaborative environments that remove silos and foster communication. BIM tools consolidate data into a single source of truth to reduce human error. With all parties working from the same data, plan changes are immediately available, making for a more efficient flow of information. Seeing 3D models of the finished design can even highlight issues that may occur during a building's life cycle.
Understanding BIM and how it's changing the face of AEC is crucial to implementing a technology that is poised to become the leader in computer-aided design. With BIM tools, AEC companies can ensure a competitive edge in the world of digital construction.
How Is BIM Used in the Construction Industry?
Building Information Modelling (BIM) is a system for creating a computer-generated 3D model representing a building or facility's physical and functional characteristics. It is a shared resource about a building's life cycle from design to demolition. BIM is becoming the future of digital construction.
BIM solutions use object-oriented software that enables the technology to adjust when changes are made. The BIM objects represent a building component's physical and functional characteristics. For example, a window object contains information on the product and its geometric data. When a change is made to the object, the software makes the necessary adjustments or identifies a potential conflict resulting from the change. Because the model is consistently updated, the model forms a single source of truth for any construction project.
How Is BIM Applied in the Construction Industry?
BIM solutions provide shared access to a 3D BIM model that facilitates collaboration among participants. This simplifies communication, reducing rework and revision. These capabilities define the future of BIM in construction; however, building information modelling can do more than just 3D modelling.
4D Models
Construction companies can use BIM modelling for scheduling. Adding information on when materials will arrive or how long a project phase will take enables construction management to deliver more accurate completion estimates. Schedule changes become shared information that keeps everyone informed.
5D Models
Project managers benefit from BIM solutions when cost information is added to the building information model. They can enter cost estimates, set budgets, and track changes. Also, they can analyse budgetary data for the project length and adjust expenditures as needed to remain on budget.
6D Models
Building information entered into a BIM model can be used to calculate energy consumption. Material objects, for example, can hold environmental characteristics that help determine long-term impacts and potential cost savings. With more focus on environmental, social, and governance (ESG) concerns, calculating sustainability becomes an essential part of BIM adoption.
Using BIM solutions such as Autodesk's BIM 360, the AEC industry can provide better operational management, more efficient scheduling, and improved costing processes. Construction companies that invest in the future of BIM in construction can deliver more energy-efficient and sustainable buildings. These capabilities define BIM and the future of digital construction.
Why Is the Use of BIM Becoming a Norm in Construction Projects?
The crucial component of BIM in the future of construction is information. The technology provides construction projects with information modelling — not just building models. With different BIM levels of functionality, construction projects can go from a basic blueprint to a 3D model that includes 4D BIM for project scheduling.
By incorporating the cost of building materials and labour, the construction industry can deliver more accurate time and materials estimates. When changes occur, adjustments can be quickly calculated and shared across the project team. BIM applications in the construction industry can even identify virtual conflicts and propose resolutions before a project even begins.
BIM represents the future of digital construction. Building designs can incorporate more comprehensive visuals that provide:
Parameter-based relationships
Component dependencies
Spatial relationships
Energy analysis
BIM implementation delivers an end-product that reduces costs, improves the environment, and eliminates potential delays.
How Is BIM Changing the Construction Industry?
The future of BIM in construction is part of the total AEC digital transformation. Its technology enables construction companies to enhance the customer's experience with fewer cost overruns and schedule delays. More importantly, the future of BIM in the construction industry enables the following:
Improved Communications. BIM acts as a repository for all information. This "open" BIM allows all participants to see and document changes. There's no confusion because everyone works from the same data. If engineers can't make an in-person meeting, the BIM model can be shared. If a design changes, the BIM process minimises delays while communicating the change to project members.
Better Visualisation. BIM has multiple levels of visualisation. Its 3D views show facility dimensions, but its 4D capabilities show how long it will take to complete each component or phase. Adding 6D views can show the environmental impact of energy consumption. With 5D visuals, companies can see the costs at every project step.
Lower Costs. Coordinating construction through BIM can reduce design hours and identify errors before construction begins. Correcting potential conflicts early lowers the cost of unexpected rework or repairs. It also minimises costs by providing more accurate estimates of materials.
By looking to the future of BIM in construction, AEC professionals can design and deliver facilities at a lower life cycle cost that are better for the environment.
What Are the Benefits of BIM?
BIM technology not only improves communication and lowers costs, but it also delivers benefits that ensure the future of BIM in the construction industry. BIM services provide the following benefits:
Faster Completion. BIM technology transforms the design process, making it possible to start construction on time and with fewer delays. Because of its database, BIM information modelling provides data-based insights to improve the design process.
Accurate Analysis. Leveraging the database information, AECs can identify more energy-efficient materials to lower the carbon footprint of a building. They can provide more realistic cost estimates and outline the cost differential between materials.
Lifecycle Management. Deploying BIM's 7D capabilities, AECs can assess the lifetime management of a building. They can project operational costs that can inform construction decisions for a better return on investment.
These benefits are just the beginning of the future of BIM and digital transformation in construction. BIM's object-oriented software and database architecture enable AECs to deliver sustainable solutions quickly and at a lower cost. It improves communications and reduces errors for more cost-effective delivery of an end product.
The future of BIM in construction is the future of AEC. Companies implementing BIM solutions will have a competitive advantage as their organisations become more agile and resilient. They will be able to deliver more cost-effective designs in less time and with an improved return on investments. Part of that process includes working with an equal printing partner with the capabilities to deliver superior solutions. Contact us to discuss your printing needs.
Download our eBook now and discover how innovation is streamlining workflows, producing prints of unmatched quality and increasing IT efficiency like never before.

While we can't meet in person, why not to attend a live product demo or join live presentation from our experts.
To schedule it in advance, simply click the corresponding button below.