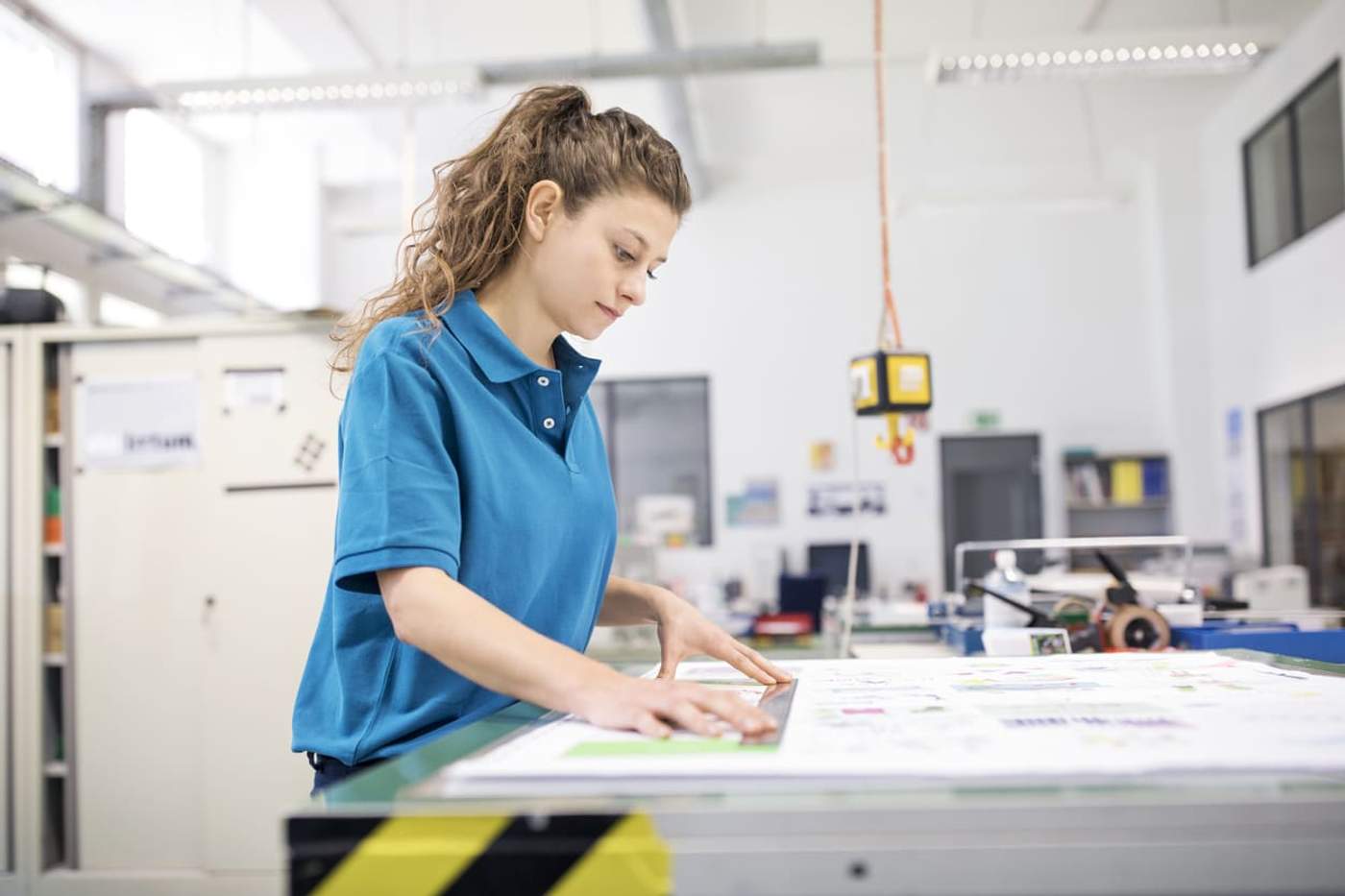 Do Print Shops Make Money? How to Grow a Printing Business

If you want to establish and grow your printing business, then one question you might ask is, "How do print shops make money?" Despite the inevitable rise of digital media, print remains a valuable medium for all types of businesses and professionals, including those in the architecture, engineering, and construction (AEC) industries and photography, among many others.
However, because of the increased demand for print services, the print industry has become highly competitive. In addition, the development and release of new print technologies have forced small print shop owners to navigate multiple challenges, whether to remain profitable or merely to survive. Thankfully, many small businesses can overcome these challenges by adopting a productive growth strategy. These types of strategies help businesses adapt to the latest trends and maximise their scalability, enabling them to make decent money.
How Do Print Shops Make Decent Money?
Print shops can make good money in the printing industry by harnessing the power of the latest innovations in printing technology. They can also do so by implementing various best practices when running their business. Over time, you'll learn how to improve printing businesses with the best approach.
How to Grow Your Printing Business
As you learn how to grow a printing business, you'll discover certain technologies and strategies worth using. The following are some tips for effectively growing your print shop, answering that biting question: "How do print shops make money?"
1. Understand the Print Industry
If you want to stay relevant in the printing industry, then you must appeal to the latest marketing trends, including those in graphic design. For example, risoprint appears to be making a return. This design style uses colours that make the page pop and certain organic textures.
Staying on top of current trends will ensure your business never falls behind. You'll also determine what materials to invest in based on these trends, such as special ink and toner.
You must also understand your specific market challenges. What types of customers do you want to serve, and how can you serve them better than your competitors? How do print shops make money in each subset of commercial or consumer printing?
Discover Profitable Niches and Services
Based on what kind of market you want to target, consider some of the print business niches and specific services that are most likely to make money. For instance, you could specialise in home accessories, outdoor home decor, packaging, or indoor or outdoor graphics. You may also be able to differentiate your business by offering marketing services, which many businesses need to complement their printing services.
2. Look for Ways to Increase Sales
One way to boost sales is to upsell. If a customer might benefit from additional print services to complement the one they want, then don't hesitate to recommend them.
You can also make more money by actively promoting your business, especially online. Many solutions can help you grow your online presence, attract new customers, and keep existing ones returning. Some of these tools may include:
Social media marketing
Retargeting ads that follow people after visiting your website
Influencer marketing
In these campaigns, you can promote certain discounts on your services to entice your audiences.
Package Deals and Special Offers
If people want bulk orders or certain niche services, you can offer package deals or exclusive offers that might encourage more sales.
3. Diversify Your Services
Introduce New Products and Services
To grow your customer base and keep existing customers loyal, you should offer new products and services over time. Keep up with certain trends in the industry, and see if you can branch out when it makes sense to do so.
4. Understand the Power of Digital Marketing
How do print shops make money in a crowded market? The right marketing strategy is essential. Try these tips:
Have a Digital Marketing Strategy to Grow Your Online Presence
Digital marketing remains one of the most powerful tools available for businesses of all kinds, including printing businesses. There are several key tools you can use to build a complete digital marketing strategy, including:
Many social media platforms are great to use in the print industry. A couple of these include Instagram and Pinterest, both of which are highly visual and will enable you to show off the quality of your printing services and products.
Target audiences with email marketing that boosts brand awareness and encourages customers to engage. You can use email to launch promotional campaigns, welcome new customers, or simply remind existing customers to come back for additional services.
Search Engine Optimisation (SEO)
To get people to find your business online, SEO is critical. Good SEO practices will help your website dominate search engine results, helping you rise above your competitors.
5. Offer Exceptional Customer Service for Retention

Addressing Customer Complaints
If customers are unhappy with your services or products for any reason, be sure to address those complaints. Be responsive and do your best to leave the customer satisfied.
Sometimes customers might have some questions or concerns about your offerings. You should also respond to these in a helpful way, which could help drive more conversions and sales.
Don't merely try to satisfy your customers—attempt to delight them with exceptional service. After all, do print shops make money if customers dislike the service? If a customer has a complaint, for example, you could offer an appropriate deal to keep them loyal. If another has a complex question, provide as much information as needed to help the customer make the appropriate buying decision.
6. Become Profitable With Strong Financial Management
Carefully managing your budget will help prevent any potential setbacks regarding funding. Properly allocate your budget to every element, from print materials and equipment to marketing efforts.
Figure out the right price points to set for each of your offerings. See what pricing your competitors have for the same or similar products and services. Then, take a cue from them based on their performance.
Your printing business needs reliable equipment to facilitate your services. While you might be tempted to start with cheap options, this could hurt your business when you experience more frequent and costly breakdowns. You're often better off buying high-quality printers for businesses and other equipment that's built to last.
Reach Out to HP to Meet Your Large Format Printing Needs
Now that we've helped answer the question of "do print shops make money," you might still wonder how to grow a printing business with the right equipment. At HP, we carry top-quality large format printing equipment and materials that will help you impress your customers.
Contact our experts today to learn more about our offerings. Discover how we can gear your printing business for success.
Download our eBook now and discover how innovation is streamlining workflows, producing prints of unmatched quality and increasing IT efficiency like never before.

While we can't meet in person, why not to attend a live product demo or join live presentation from our experts.
To schedule it in advance, simply click the corresponding button below.