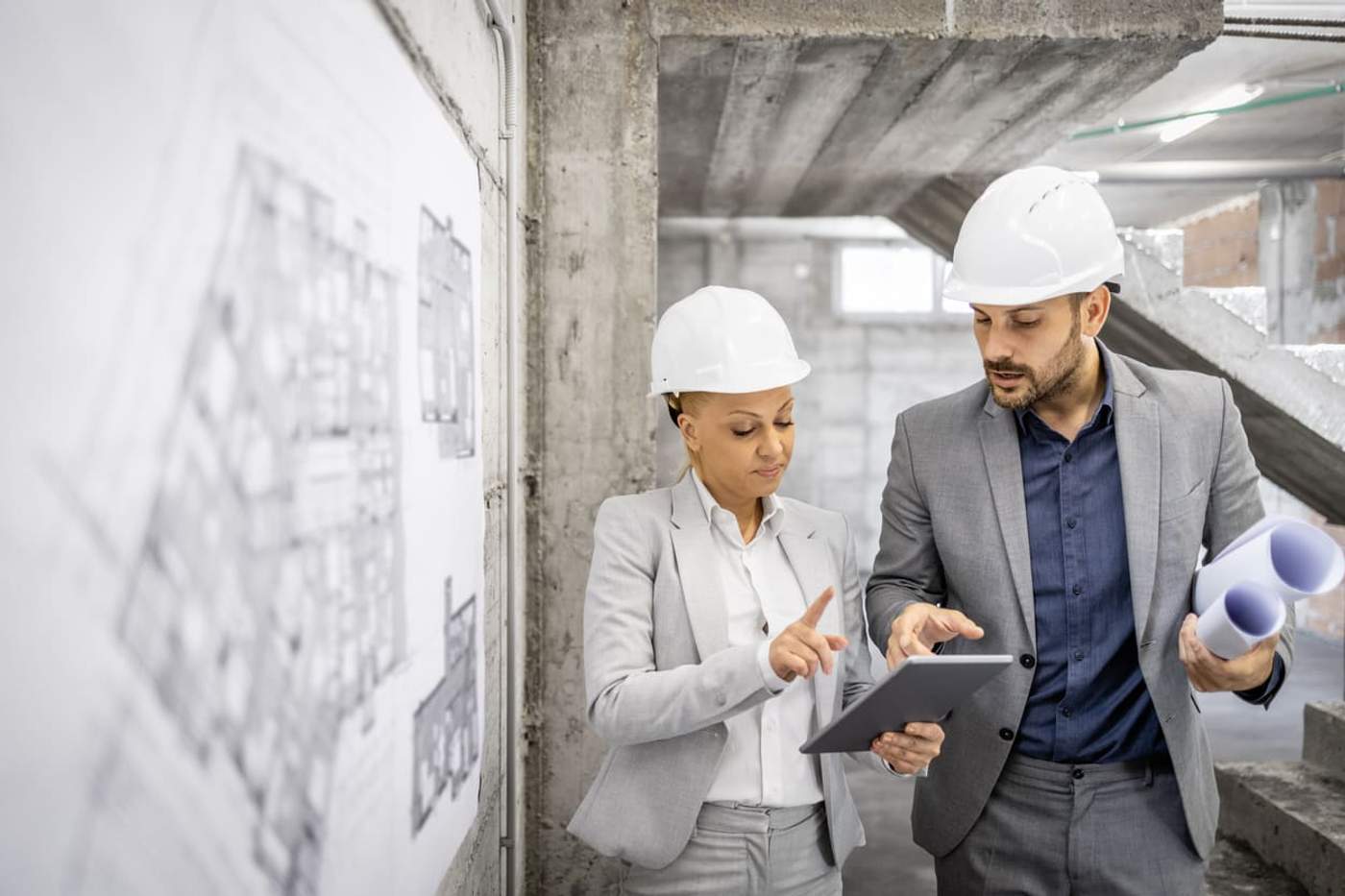 Comparing the Various Types of Plotters & Large Format Printers for Architects

Large format plotter printers can effectively up your game as an architect, giving you highly efficient printing capabilities without compromising on quality. Various types of plotters launch every year with new features that allow for even more impressive capabilities. However, with so many options on the market, you might wonder how to make the right purchase based on your needs and stay confident in your choice.
This article will give you the information you need to find the best plotter for architects according to your unique requirements. We'll also compare various types of plotters, new and old, enabling you to make a more educated selection. Whether you need to produce high-quality construction plans, blueprints, or other architectural drawings, you'll find the perfect option with enough research.
Different Printers Serve Different Architectural Needs
Like with any other profession, architecture comes with many requirements. If you're looking for the best plotter for architects, the following are some key considerations to aid in your selection:
What kind of speed do you need for printing, scanning, and reproducing architectural drawings?
Do you need a highly flexible printer that can work with multiple surfaces?
How much money can you spend on each print?
Does the printer allow for fast updates to work as needed?
What to Consider When Making a Plotter Printer Purchase
The following are some of the specific elements to look for in a plotter printer based on your needs:
The various types of plotters that AEC pros commonly use come in many different sizes. Do you need to print large drawings? Maybe you have tight space restrictions that don't allow for a bulky machine. Considering these factors will help determine the right size for your plotter.
You might need a printer with embedded technological features, such as compatible printing software that works with your existing devices, along with Wi-Fi connectivity and more.
What type of interface do you need? Many plotters today come with touchscreen interfaces that allow for easy operation at every level.
How well does the printer fit into your existing workflows? Does it pair with your drawing software and devices to allow for optimised efficiency?
What is your budget for printing, and will the printer be worth investing in over printing services?
You might consider other factors when looking for a printer, like the overall precision and accuracy, along with ink options and varieties. Taking all of these into consideration will help you make the best choice for your application.
Which Modern-Day Large Format Printers Are Considered the Best for Architecture?

With a better idea of how to select the right printer, the following are some of the various types of plotters that architects might find especially useful:
When you need a large format printer that offers plenty of efficiency without taking up too much space, the HP DesignJet T250 is a great option.
Capable of 30-second prints, printing up to 76 A1 sheets per hour
HP Click and Smartapp connectivity
Includes roll feed, sheet feed, and automatic horizontal cutter
Which Architects Would Benefit From This Printer?
This highly efficient printer can print 24-inch sheets in as little as 30 seconds, helping maintain efficiency and quality.
What Purchasers Are Saying
"This wide format printer offers exceptional quality and a wide range of features that make it an ideal choice for designers, architects and creative professionals."
"When plotting I was very happy with the result, it is of very good quality. The lines come out with good color and well defined, it is helping me a lot in my architectural plans!"
"The printing speed is surprising. The quality and resolution are incredible. A thousand times better than what you can imagine."
For a versatile and easy-to-use printer, you may want to consider the HP DesignJet T650 series printer.
Compatibility with nearly any operating system
Automatic feeds for A3 and A4 sheets
Ethernet, USB, and additional storage connectivity
Which Architects Would Benefit From This Printer?
If you're an architect in need of a solution that can work well with your existing workflows, then this printer offers optimal ease of integration. It also works with many types of media, including uncoated and coated papers.
What Purchasers Are Saying
"Quick & easy set up. Quick to plot from Autocad LT."
"Very good product, very aesthetic and functional"
"Small footprint, easy setup, really great quality prints even in [a] fast economy setting. Flexible printing options with sheet feed and roll feed, nice app."
Are you looking for a large format printer capable of some of the fastest printing speeds while offering optimal security options? The HP DesignJet Z6 series printer might be ideal.
24- to 44-inch printing capabilities
Dynamic Security-enabled printing
Print speeds of 450 to 556 square feet/hour
Which Architects Would Benefit From This Printer?
In addition to some of the fastest printing speeds for large-volume operations, this printer offers advanced interface features for full control over prints.
What Purchasers Are Saying
"I am very impressed with the new advanced features as shown on the keypad. I know for certain my next printer or plotter will be a[n] HP!"
"Easy setup and assembly."
4. Epson SureColor SC-T3435
For another fast option that offers high precision for architectural projects, the Epson SureColor SC-T3435 is a solid choice.
Compact design that's user-friendly
24-inch print width
25-second A1 prints in CAD mode
Which Architects Would Benefit From This Printer?
Architects in need of something fast, compact, and reliable may prefer this printer for completing many architectural plans.
What Purchasers Are Saying
No public written reviews
5. Epson SureColor SC-T5130M
Need a precise, high-performance printer that can support up to 36" printouts? Then the Epson SureColor SC-T5130M might be right for you.
A built-in scanner and multi-function design
Optimised accuracy and sharpness without a compromise in efficiency
Scan-to-print function to boost productivity
Which Architects Would Benefit From This Printer?
This option is ideal when you want something compact that allows for a bit more width. At the same time, it provides the accuracy and precision you need while performing at high speeds.
What Purchasers Are Saying
No public written reviews
6. Canon imagePROGRAF TM-5200
The Canon imagePROGRAF TM-5200 is among the various types of plotters that run very quietly, making it great for applications requiring something more silent.
Very quiet operation
Minimal footprint
Pigment ink is available in five colours
Which Architects Would Benefit From This Printer?
Not only is this printer best for creating a quiet environment for architects hard at work, but it can print out high-quality GIS, CAD, and other file types in vivid colours. It also includes a variety of software to design all types of print materials.
What Purchasers Are Saying
No public written reviews
7. Canon imagePROGRAF TX-5310
This printer is much like the imagePROGRAF TM-5200 but with an optional dual-roll system and other features that add to the base functions.
Optimised media handling system
Can include a dual-roll system
500 GB encrypted hard drive
Which Architects Would Benefit From This Printer?
For fast print speeds and consistent quality when printing drawings up to 36", this printer makes a good choice.
What Purchasers Are Saying
No public written reviews
The various types of plotters which are commonly used in the industry include the above examples, along with many other top-of-the-line printers for architects. No matter your specific needs, there's a large format printer for your application that can give you the best results.
Reach Out to HP Today to Make Further Inquiries or Purchase Requests About Plotter Printers
Still looking for the best plotter for architects? You'll find various types of plotters that can do the job here at HP. So contact us today to find the right solution based on your needs.
Download our eBook now and discover how innovation is streamlining workflows, producing prints of unmatched quality and increasing IT efficiency like never before.

While we can't meet in person, why not to attend a live product demo or join live presentation from our experts.
To schedule it in advance, simply click the corresponding button below.