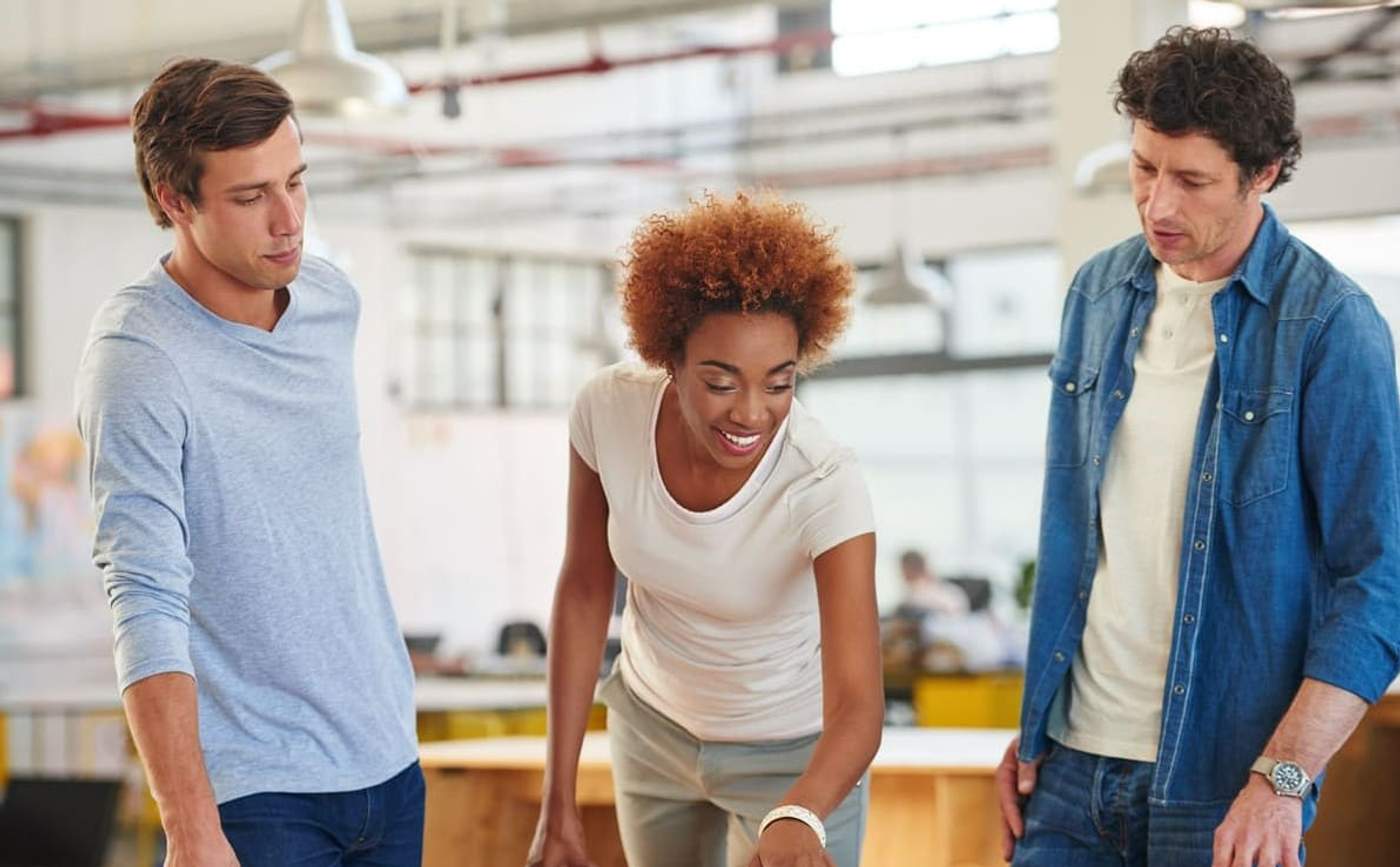 CMYK vs RGB Printing: The Best Settings for Your Architectural Plans

Do you need CMYK or RGB printing? That depends on how you want to present your architectural plan. For example, the CMYK colour space is ideal for physical prints. The RGB colour code, on the other hand, is suitable for architectural plans that you want to display on a digital screen. This post on CMYK vs RGB printing takes a look at those colour codes. It highlights the main CMYK vs RGB differences and what architectural plans each colour model is suitable for.
Learn from our professional print service about when you should use CMYK or RGB for your architectural works.
What Is the CMYK Colour Code?
The CMYK colour code uses a combination of four colours to produce various shades. The colours include cyan, magenta, yellow, and key. A printer mixes the four colours in varying percentages to create a wide range of shades.
When Should You Use CMYK?
The CMYK colour code is ideal for printing physical architectural plans. The CMYK colour space uses subtractive blending to create different hues. This is the technique most printers use when printing.
What Are the CMYK Values?
A value between 0 and 100 represents each colour in the CMYK colour space. 0 means there is no colour, and 100 represents the maximum amount of colour. Here are the values for the four colours in the CMYK colour space:
Cyan: 100% Cyan + 0% Magenta + 0% Yellow + 0% Black
Magenta: 0% Cyan + 100% Magenta + 0% Yellow + 0% Black
Yellow: 0% Cyan + 0% Magenta + 100% Yellow + 0% Black
Black: 0% Cyan + 0% Magenta + 0% Yellow + 100% Black
How to Use CMYK Printing for Architectural Designs
To create high-quality architectural plans, you should get a high-quality, large format printer. A good printer will have a wider colour gamut—a prerequisite for sharp, clear prints. The physical printouts from the device will match your original digital file.
In addition to using a good printer, here are other tips that will help you create high-quality architectural plans:
- Use the right paper. The type of paper you choose will determine the appearance of your plans. A good paper for architectural plans should have the right brightness, opacity, and whiteness. The paper should also be compatible with your large-format printer.
- Test your printouts. Before printing your final architectural plan, run a test to make sure the colours and details appear as you intended. The test will help you identify any errors before you print the final plan.
What Is the RGB Colour Code?
Let's take a closer look at the CMYK vs RGB distinctions. RGB is a colour space that represents colours in digital devices. The colour space uses additive mixing to create many shades of red, green, and blue.
When Should You Use RGB vs CMYK?
The RGB colour space is ideal for displaying your architectural plans on a screen. The screen could be a computer, TV, smartphone, or camera. Also, the plan could be a photo or infographic rather than a physical printout.
CMYK vs RGB printing comes down to the difference in values. RGB colour space values range from 0 to 255. 0 indicates that a particular hue is not present, while 255 represents maximum intensity. For example, a hue with an RGB value of 255, 255, 255 represents maximum red, blue, and green intensity.
Here are the RGB values for the colours in the RGB colour space:
Red: R = 255, G = 0, B = 0
Black: R = 0, G = 0, B = 0
Green: R = 0, G = 255, B = 0
How to Use RGB Printing for Architectural Plans
As with CMYK printing, the first thing to do with RGB printing is to find a good printer. A reliable RGB printer will reproduce colours that are vivid and true to life. Besides focusing on a printer, there are other ways to optimise RGB printing.
Use the right software. Get the right software for designing your architectural plans. Use a programme that supports RGB colour mode, such as Adobe Photoshop or Illustrator.
Set the colour values correctly. The quality of your plan depends on how well you handle colour calibration. Therefore, make sure that you use the correct RGB values in your plan. To minimise errors, use a colour calibration tool that ensures that the colours on your screen match those in the printout.
Check your plan before printing. Print a test page before printing the final plan. Make sure the colours are correct and that all elements are properly aligned.
RGB vs CMYK Printing: What Is the Difference?

The two colour spaces have one main difference. RGB produces a wider range of bright, vibrant colours. It is ideal for displaying plans on digital screens. CMYK, on the other hand, has a smaller colour gamut suitable for physical prints.
Can You Convert From RGB to CMYK?
Yes, you can convert RGB to CMYK. However, the process requires attention to get the best results. Otherwise, the conversion could alter the original file. Use tools such as Adobe Photoshop, Illustrator, or InDesign to improve conversion accuracy.
Can You Convert CMYK to RGB?
You can convert a CMYK image to an RGB image. However, not all CMYK colours can be accurately reproduced in RGB mode. Therefore, some colours may look different after conversion. Again, you can use different software like Illustrator to convert CMYK to RGB.
So, Which Colour Model Should You Use for Architectural Plan Printing?
When you're deciding on CMYK vs RGB printing, which is the appropriate colour space for your plans? For physical prints, you should use CMYK. This colour model will give you high-quality prints with sharp lines, clear text, and accurate colour matching.
For digital displays, you should use the RGB colour model. The RGB colour space emits light, making it perfect for electronic displays. The colour space produces vivid images on a computer, TV, or smartphone screen.
Reach Out to HP to Fulfill Your Colour Printing Needs
A good printer can make the difference in CMYK vs RGB printing. It'll help you reproduce prints that look like the original file. The right printer can also handle large format prints without sacrificing image quality.
Whether you want to print blueprints or documents, HP printers won't disappoint you. Our printers have an easy-to-use interface that makes them user-friendly. In addition, the printers are equipped with the latest technology to give you a seamless printing experience.
Contact us to see our range of printers or to learn more about CMYK vs RGB printing.
Download our eBook now and discover how innovation is streamlining workflows, producing prints of unmatched quality and increasing IT efficiency like never before.

While we can't meet in person, why not to attend a live product demo or join live presentation from our experts.
To schedule it in advance, simply click the corresponding button below.