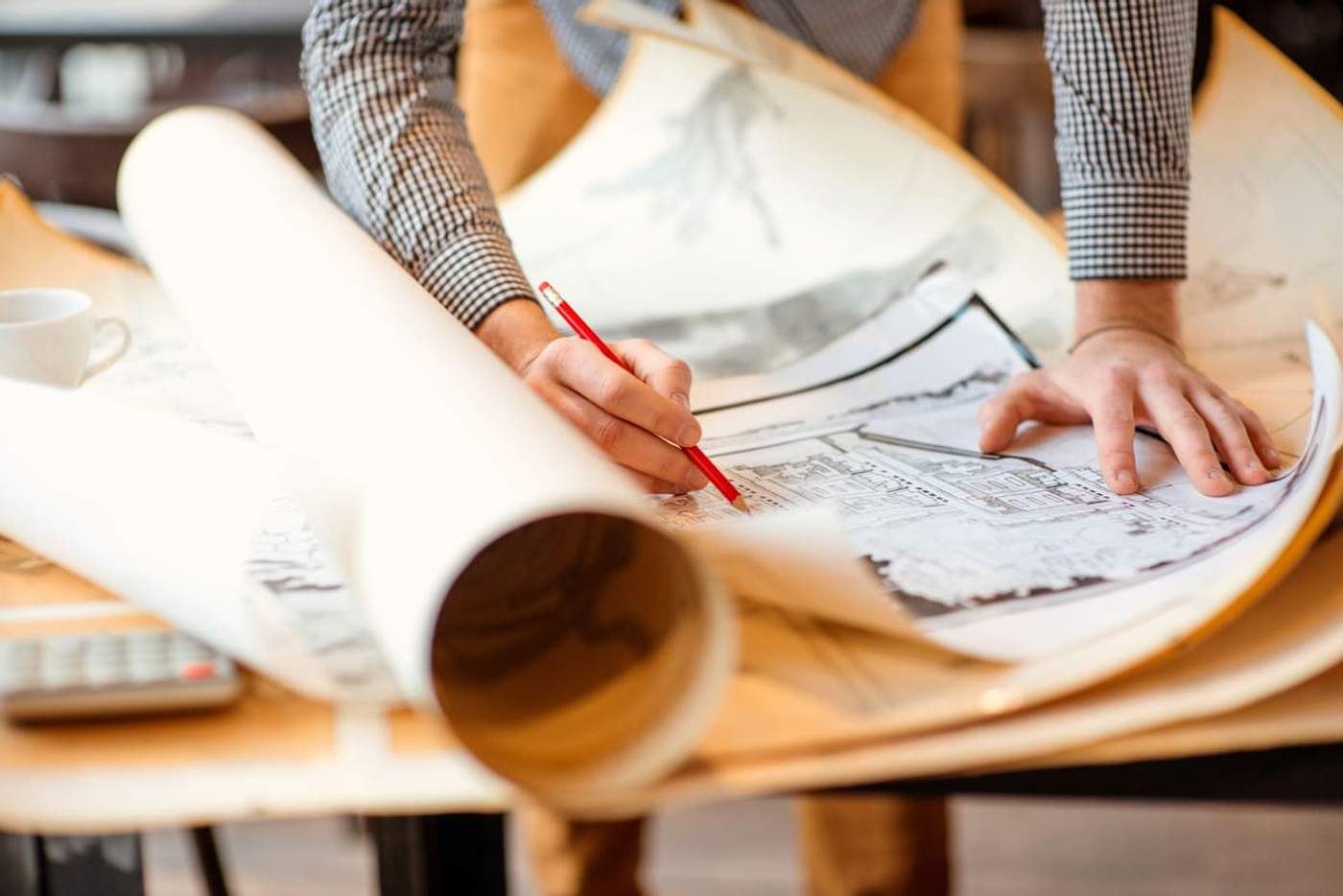 CAD Paper Rolls: Types of CAD Plotter Paper to Print Drawings On

Professionals such as engineers and architects need CAD plotter paper to produce top-quality large-format prints of drawings and designs. However, with such a large selection of CAD paper types, choosing the right paper based on your unique needs is often challenging.
In this article, we'll look into the different types of CAD plotter paper, including:
Bond paper
Translucent bond paper
Vellum paper
Mylar film
Clear film
Coated paper
Recycled paper
In addition, we'll explore the crucial factors to consider when choosing the right CAD plotter paper to meet your requirements. By the end of this article, you'll have a deeper understanding of the different types of CAD plotter paper you can choose from and how to make the best choice.
Types of CAD Plotter Paper
Today, you can choose from several types of CAD plotter paper to meet your large-format printing requirements. Depending on your application, you may select one or more of the following for your CAD paper rolls:
One type of CAD plotter paper that many professionals use is bond paper. Specifically, you would ideally use premium bond plotter paper, which offers superior results through a smooth surface and water-resistant coating. It works well with many inks and dyes, making it ideal for producing high-quality prints in high volumes for many applications.
Another type of bond paper you can use is translucent bond paper. It's more translucent than premium bond paper and is potentially more cost-effective than vellum paper. Its translucent nature comes with lower ink volume requirements, and ink tends to dry faster on its surface.
Like translucent bond paper, vellum paper isn't as opaque as normal bond paper and is best for many types of transparent prints. It's a popular option for printing blueprints and overlays.
Some CAD plotter paper rolls could consist of Mylar, a polyester film offering numerous benefits. It uses a combination of materials to provide you with a tear-proof, versatile, and oil- and moisture-resistant printing solution. As a result, it's suitable for many printing projects and can showcase high-quality illustrations.
For other transparent printing projects that won't work with vellum or translucent bond paper, you might want to use clear films.
Some applications may benefit from coated bond paper that includes either a surface treatment or a clay coating. This added coating forms a less porous surface that prevents moisture from leaking through the paper.
You may also use recycled plotter paper, which consists of a certain percentage of recycled printing paper. It works as well as regular plotter paper and offers a more sustainable solution for environmentally-conscious professionals.
Factors to Consider When Selecting CAD Plotter Paper

When selecting the right CAD plotter paper for your print jobs, the following are some specific factors to keep in mind:
One of the main factors to consider is the type of large-format printer or plotter you use and its compatibility with your CAD paper rolls. Make sure your printer uses the type of ink that works with your plotter paper. Also, ensure the CAD plotter paper size fits your printer.
Another factor to consider in your CAD drawing paper sizes is your paper's specific weight and thickness. Some types of plotter papers may weigh more than others and have larger thicknesses. For instance, coated papers with clay coatings or other treatments may weigh more and be thicker than uncoated bond paper.
Consider whether you want to print on clear, translucent, or opaque paper based on the nature of your project. Vellum films, clear films, and translucent bond paper may be more suitable for projects requiring minimal opacity. In contrast, premium bond, Mylar, or coated papers may work better if you need a higher opacity.
Colour Contrast and Vibrancy
Some CAD plotter paper may provide more contrast between the ink and work with inks or toners that allow for increased vibrancy. Do you want your drawings or designs to stand out and impress, or are you looking to print more functional blueprints or other materials?
Durability and Resistance to Smudging and Fading
Certain types of CAD paper rolls will also offer higher resistance to fading and smudging. For example, premium bond paper and coated paper allow for faster ink drying and water resistance, which help minimise fading and smudging.
As you look for the right CAD plotter paper, consider creating a checklist that accounts for these and any other factors that might affect your decision. Taking these steps will ensure you find what you're looking for as you prepare your printing projects.
Choosing the Right CAD Plotter Paper for Your Needs
When selecting CAD paper rolls for your application, it's important to make the right choice based on the nature of your project and what you specifically want to achieve. From printer compatibility and the right CAD plotter paper size to colour contrast and moisture resistance, many potential factors will influence your selection.
If you can find the ideal CAD plotter paper for your projects, you'll benefit from a reliable solution that provides you with the best quality and efficiency. The key is knowing exactly where to find the best plotter paper and printing products to give you the best achievable results.
This is where HP can help.
Turn to HP for All Your Plotter Printing Needs
When searching for the best plotters and other large-format printing equipment, shop at HP for some of the best products on the market. You'll find a wide selection of large-format plotters, printers, and various supplies, including ink and toner. Regardless of what you're looking for, we have plenty of top-quality products to meet your needs, including our line of HP DesignJet plotters, HP Latex printers, HP PageWide XL printers, and HP Stitch printers.
Want to find out more about how we can help you find the right solution for your application? Contact us today to speak with one of our experts and get started locating the perfect equipment based on your needs.
Download our eBook now and discover how innovation is streamlining workflows, producing prints of unmatched quality and increasing IT efficiency like never before.

While we can't meet in person, why not to attend a live product demo or join live presentation from our experts.
To schedule it in advance, simply click the corresponding button below.