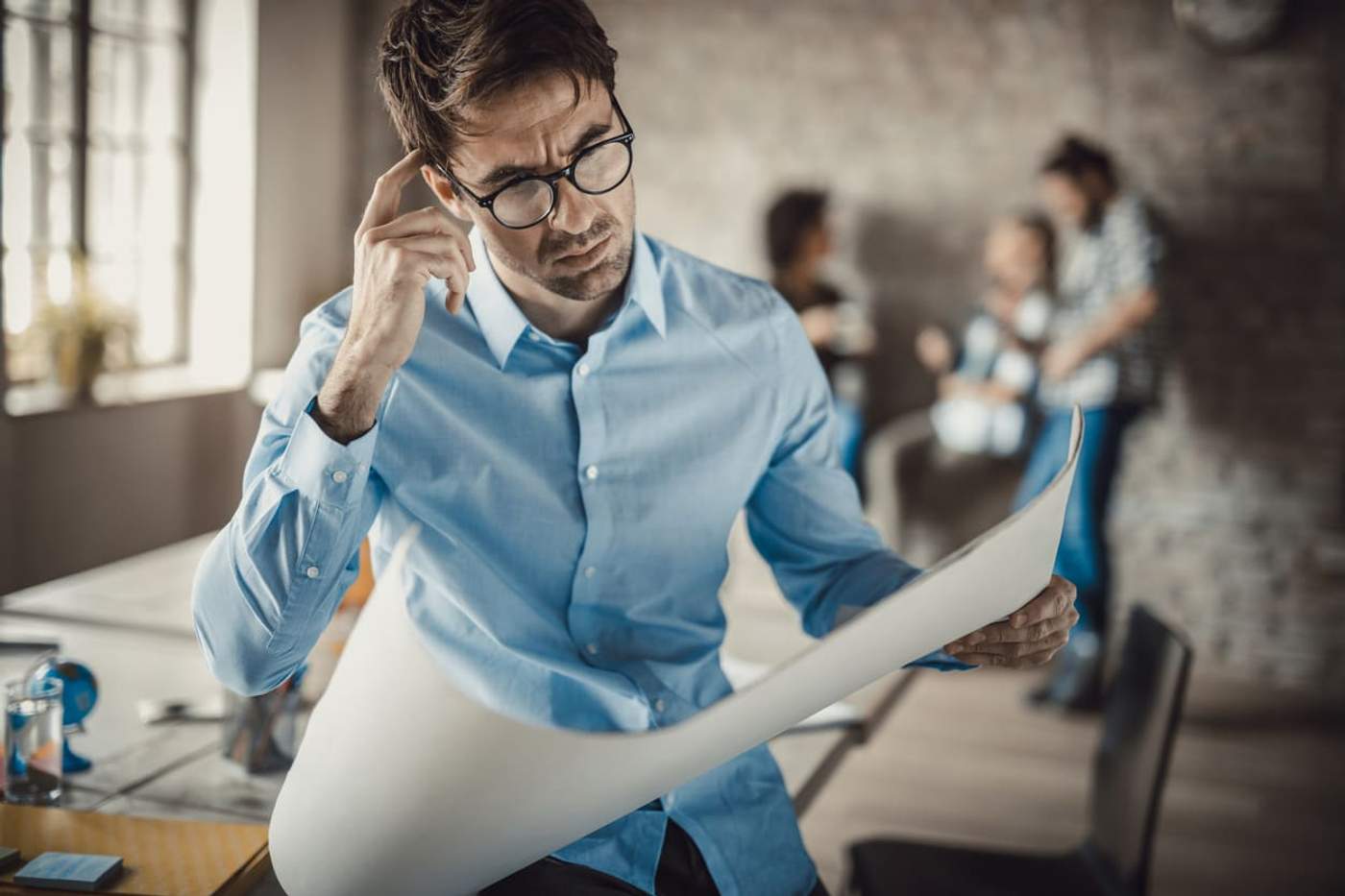 Buy a New Plotter Printer: Signs You Should Upgrade Your Plotter

When should you buy a new plotter printer? Plotter printers are essential to any business that relies on large-format printing and detailed professional images. Plotters are essential whether you rely on your plotter for floor plans and engineering designs or graphic art and promotional assets. If your plotter printer has been a core part of your business model for many years, it is important to consider the right time for an upgrade and replacement. There has been rapid advancement in printing and office technology. New plotter printers are constantly being introduced. When you buy plotter printers, you can access advanced features, improved print quality, and greater printing efficiency.
For offices still relying on an older plotter printer, the time to upgrade will quickly become apparent when your plotter stops measuring up to the equipment of your contemporaries or even the plotters used in newer offices and locations within your brand. Several clear signs indicate when it's time for an upgrade. These include:
Outdated technology
Increased downtime
Slow printing speed
Your upgrade will unlock greater productivity, print quality, and reduced costs.
The Importance of Having a Well-Working Plotter Printer
The quality of your plotter printer can define the overall quality and efficiency of your entire office. If your plotter is used to create materials for client presentations and portfolios, it will shape the relationship with your clients. When plotter printers are used to facilitate your operations with large format plans and diagrams, the efficiency of your printer will influence the clarity and performance of your operations.
What Are the Signs of a Well-Working Plotter?
A plotter printer that works efficiently is one that prints quickly, clearly, and on demand. It should accept signals from multiple workstations or wireless devices. Your plotter printer should be ready when you are. It should be operable by more than one guru. A properly functioning plotter printer will also need minimal maintenance, streamlining your services with speed and accuracy.
Five Signs That Indicate It's Time to Buy a New Plotter Printer

How do you know when it's time to buy a plotter printer to upgrade your old printer? In many ways, the printer itself will tell you because you will notice a decrease in quality and performance. Ultimately, your internal operations will have to slow to meet the pace of the printer instead of your printer speeding up the pace of your operations. Look for these five signs:
1. When the Print Quality Starts to Decrease
How often are your printed designs exactly as you intended? An older plotter printer may lose clarity and perform poorly, even when stocked with fresh ink and paper. For any business that relies on a plotter printer, the degrading quality of your business materials is simply not acceptable. Whether your plotter is essential to customer-facing or internal processes, the entire reason your company chose to buy a plotter printer is for the superior quality of printed designs and large-scale images.
2. When Printing Production Starts to Slow Down
Printers slow down when they get old. Even with constant and attentive maintenance, an older plotter printer may start to gum up the works.
If you find yourself waiting on the printer to complete the jobs sent instead of feeling that your printer is an essential asset to speedy operations, it has become a problem. Upgrade your plotter printer anytime routine maintenance cannot yield fast printing. So if your plotter has started to slow down, it's time to start researching the next model of new plotter to buy.
3. When the Maintenance Costs for the Same Machinery Go Up
Of course, the frequency of maintenance and the cost of maintaining your plotter printer will also play a role. If you find yourself calling (and paying for) the repair service more often, this is a clear sign that any machine is on its last legs. Even worse, it is often difficult to find replacement parts for older plotter printers, and sourcing those parts may increase in cost over time.
If the cost to maintain your office's largest printer increases, you can easily weigh the cost of maintenance against the cost of investing in a new printer.
4. When New Technology Advancements Occur
Plotters tend to last a long time. But printing technology has advanced rapidly in the last several years, and your printer could easily become outdated. Naturally, you want to unlock the latest technology advancements to improve the quality, workflow, and streamlining opportunities within your office.
For example, does your plotter printer connect wirelessly to the office network? Can it handle more complex or multi-print jobs? Can you control it through an app instead of through the on-printer screen and buttons? If not, an upgrade should be in the cards to empower your business with the latest plotter printer performance and features.
5. When Your Printer Can't Meet Demand & the New Expectations
Lastly, you must assess if your plotter printer is really meeting the needs of your evolving business. If your demand has increased but your printer is slowing down, an upgrade can't be far off.
It is also true that CAD and other design programs have advanced beyond what original plotter printers were capable of. You can buy a new plotter today that can print at twice the speed and meet new, modern expectations for office performance. So why keep maintaining an old plotter that is limping along?
Turn to HP to Buy a Plotter Printer Today
At HP, professional-grade printers are our focus. Whether you are looking to buy a plotter printer with the latest features and capabilities, expand your plotter printers to print more at once, or explore the full range of plotter printer options, HP is your go-to source. We can help you tailor your printer purchase to the precise needs of your business.
This starts with a professional consultation and a tour of the latest plotter printers on the market. Visit us today to explore the best upgrade plan and buy the right plotter printer to empower your unique business model.
Download our eBook now and discover how innovation is streamlining workflows, producing prints of unmatched quality and increasing IT efficiency like never before.

While we can't meet in person, why not to attend a live product demo or join live presentation from our experts.
To schedule it in advance, simply click the corresponding button below.