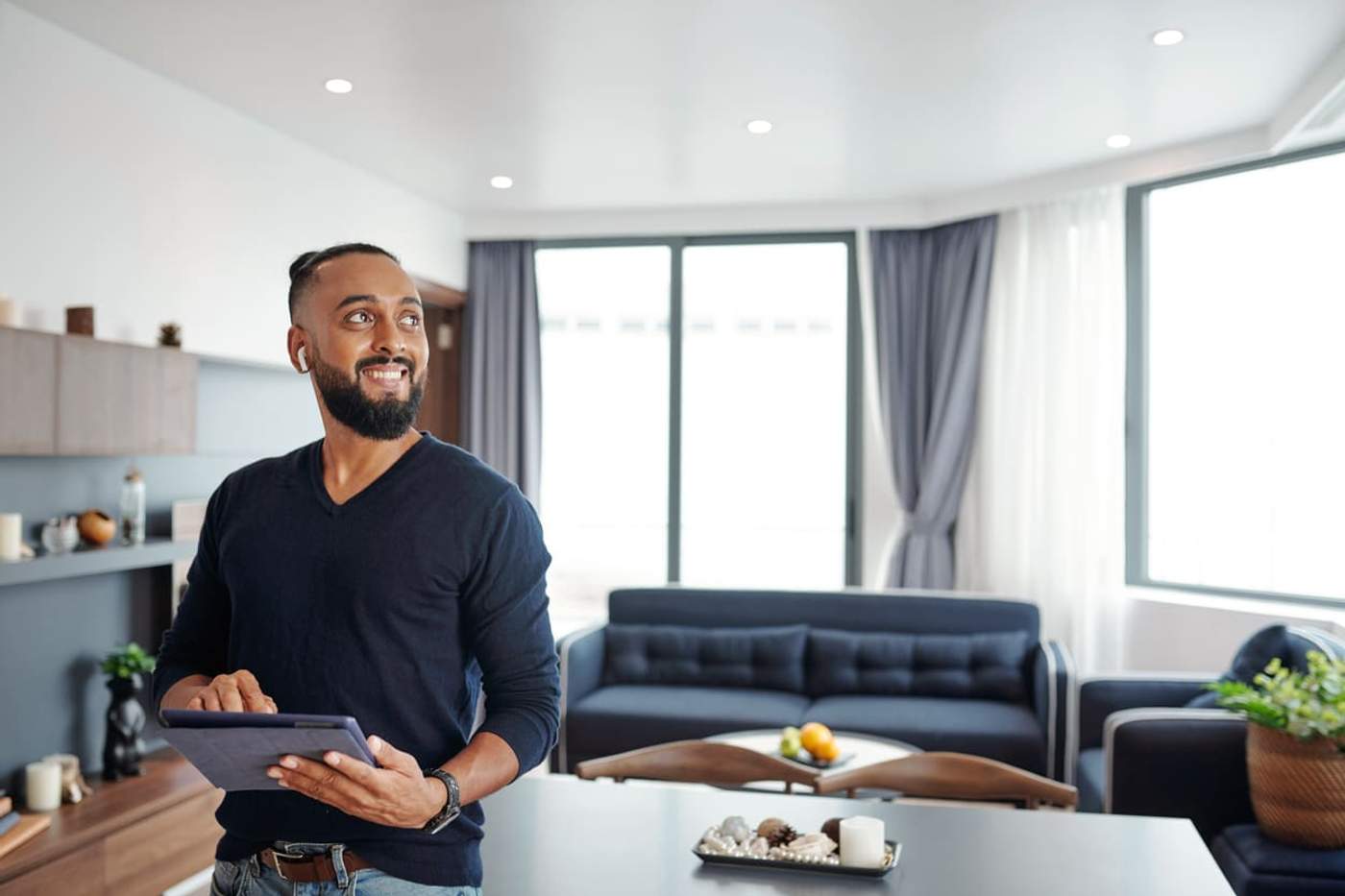 Building Automation Trends: Why Automation Is Crucial for AECs

Building automation is more than a fad—it's here to stay. As we look to the future of automation, the current building automation trends give us a good idea of what's to come, forecasting the future of the industry. The buildings constructed today will be the smart buildings used for the next century, and the technology we integrate into them will play a key role in shaping the future.
Because of automation's importance, it's crucial for the architecture, engineering, and construction community to understand and know how to use smart building automation technologies. Not only will building automation be an attractive benefit for clients, but it's going to become the norm. Conversely, if AEC firms don't use building automation, they'll be left in the past as their competitors enter the future of building automation.
How Is Building Automation Shaping the World We Live In?
Automation is making its way into many operations across nearly every industry. One of the main drivers for this innovation is the need for increased efficiency, particularly when it comes to buildings.
Today, buildings are responsible for 55% of the world's electricity demand and almost a third of the world's final energy consumption. As the years progress, these numbers are increasing as commercial buildings and homes require more power. In an effort to increase sustainability and efficiency, a growing number of buildings are turning to building automation systems that monitor and optimise energy consumption and more.
The AEC industry is recognising the benefits of smart building technology; these benefits include its ability to increase energy efficiency and reduce expenses for building owners. The core elements of building automation include:
Artificial intelligence (AI) that collects data about various operations within the building
Machine learning that determines the optimal settings for temperature and more based on the data collected
Precise controls that allow building owners and others to easily establish the ideal settings
Because of the growing need for smart building automation, it's becoming increasingly important in the AEC industry among architects, engineers, and construction firms alike.
What Is the Importance of Technology in the AEC Industry?
The AEC industry benefits from digital technology in several ways. Specifically, project stakeholders in this industry benefit from improved data sharing capabilities, enhanced data visualisation, increased overall productivity, waste reduction, increased safety, and improved sustainability.
Building automation trends and the capabilities of today's technological advancements have made it more important than ever to facilitate a digital transformation across industries. For AEC firms, digital technology is all about evolving the connection between human behaviour and construction. The applicable technologies in the construction industry include:
Augmented and virtual reality (AR and VR, respectively)
Building information modelling (BIM)
Radio frequency identification devices (RFID)
Global positioning systems (GPS)
Robotics
AI
And more
Together, the different types of technology can revolutionise the AEC industry. For example, AEC professionals can use BIM methodologies to facilitate better collaboration between teams through improved project management and documentation. Additionally, firms can use GPS technologies to improve tracking, data collection, and visualisation. Meanwhile, VR and AR solutions can further improve collaborative efforts along with communication across teams regarding certain projects.
Ultimately, there's no shortage of ways AEC firms can use digital technology to transform operations. By integrating the right technologies, these firms can streamline their processes and get better results for themselves and their stakeholders. As construction technology continues to evolve, we'll get a better understanding of how this technology can fuel digital transformation for AEC firms as well as building automation.
Building Automation Trends: What to Expect
Building automation entails building a stronger connection between technology and the people who use it. People will have more control over digital technology and their environment through the use of building automation systems, including in commercial buildings and home automation. At the heart of building automation is the Internet of Things (IoT), which makes automation possible using various tools.
The following are some building automation trends and what to expect from the future of smart buildings.
Using IoT and smart building automation, it's easier to digitise various assets for increased visibility into all types of operations. For example, building owners will be able to better understand the performance and energy consumption of their heating, ventilation, and air conditioning (HVAC) systems.
**AI and Data *Collection***
With outdated technology, big data merely involved collecting substantial amounts of data with very little overall understanding of that data. However, with the development of AI and machine learning, systems and people can actually make full use of the data they collect. AI can analyse the data collected in building automation systems and figure out how to optimise system performance based on this data.
This technology is critical for maintaining energy-efficient, sustainable, and comfortable environments in smart homes and other buildings.
Another one of the biggest building automation trends is energy efficiency. Smart buildings have the ability to provide in-depth reports about energy usage. This information can help building owners make more informed decisions regarding the ways they can reduce energy costs. The latest automation technology can give you access to energy usage data in real time to help you optimise usage based on your unique needs.
Indoor Air Quality Monitoring
Indoor air quality (IAQ) monitoring is an important component of commercial building and smart home technology. Poor indoor air quality can make employees less productive, and homeowners may also suffer. The right automation system can track any IAQ changes. Then it can adjust settings accordingly to increase comfort, productivity, and cognition among occupants.
These and other building automation trends are important for improving business operations, reducing energy costs, and facilitating plenty of other key benefits. Moreover, the future of building automation looks bright as the technology behind it continues to develop.

Reach Out to HP for Reliable Printing Solutions
Keeping the current building automation trends in mind, AEC professionals need to do what they can to automate processes and incorporate automation into everything from building plans to construction.
Need a dependable solution for printing blueprints and other materials in the AEC industry? Contact HP today to discuss your printing needs.
Learn how you can achieve better efficiency for your business and make the right considerations when investing in a large format printer plotter.

While we can't meet in person, why not to attend a live product demo or join live presentation from our experts.
To schedule it in advance, simply click the corresponding button below.