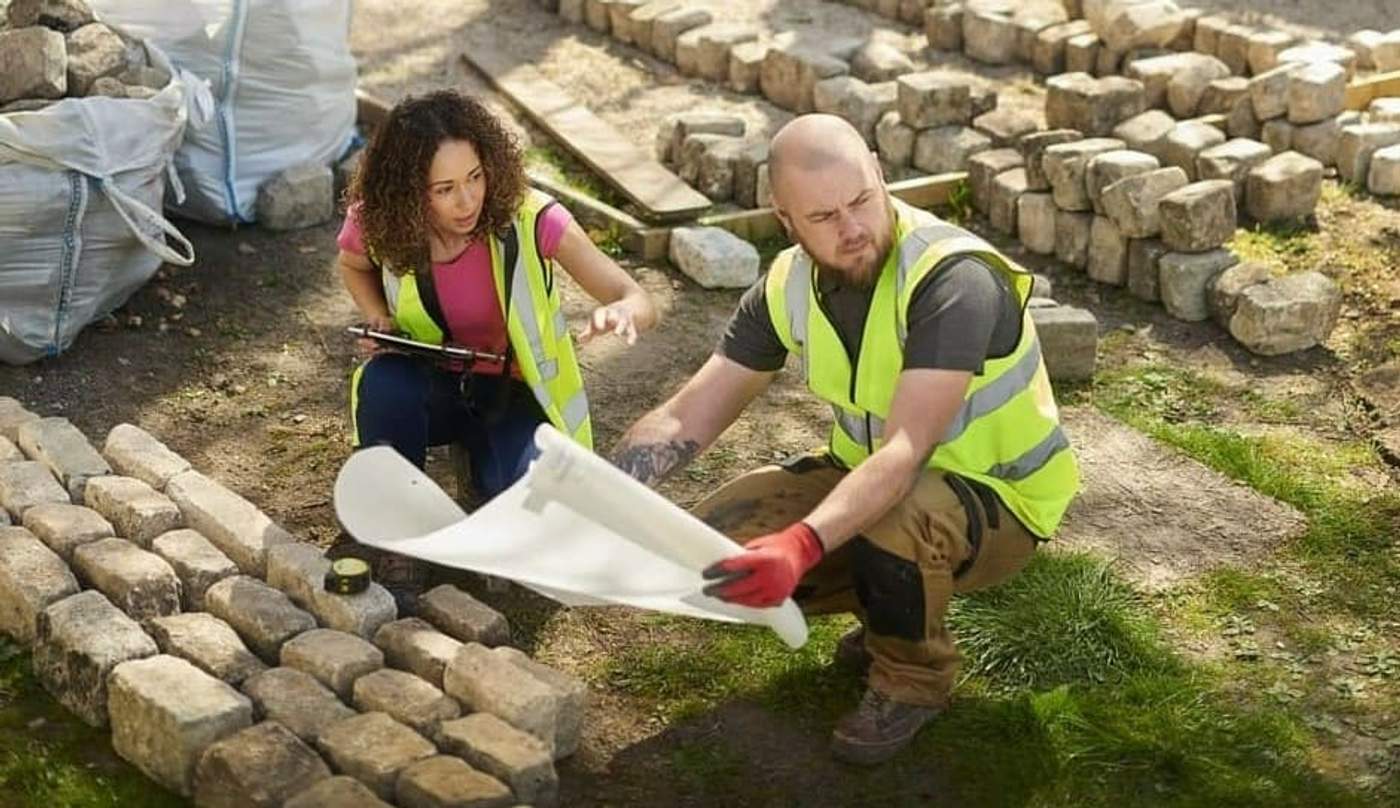 Benefits of Large Format Printing for Architecture Landscape Plan Creation

An architecture landscape plan is a recurrent fixture in most architectural projects that involve outdoor spaces. They supply critical information about the design and layout of a site, including details about the placement of buildings, trees, and other vegetation, as well as other hardscaping elements such as walkways, patios, and retaining walls. This means that creating accurate and detailed architecture landscape plan documents is primarily what makes up the success of any architectural project. To ensure the correctness of these plans, large format printing is a tool that can most certainly help. This article will discuss the different ways in which large format printing benefits architects by delivering faultless landscaping plans that offer clarity and detail in the construction process.
What Are Landscaping Plans?
When designing a landscape surrounding a home or planning a commercial space, it's essential to have a detailed plan to simulate the final product. Landscaping plans are detailed drawings, maps, or scale renderings. Landscape architectures create them to direct the end result of a landscaping project. A professional architecture landscape plan will detail the location of various elements at scale. It will also include essential details like material choices and measurements.
Why Do Architects Use Landscaping Plans?
Designing any landscape is a complex project that requires precision and attention to detail. Landscape design and installation is more than creating an aesthetically pleasing space. Architects must consider the placement of every functional element, from walkways and parking areas to water and sewer lines.
Landscaping plans provide architects with a clear plan that illustrates the necessary functionality of a landscape, along with the placement of features that make the landscape attractive. A well-drawn plan makes prioritizing time and resources easier and gives the client a clear picture of what to expect.
Common Challenges Faced When Printing Landscape Plans
Highly developed urban areas depend on the landscapes between buildings and structures to perform essential jobs like safe street design, city planning, and stormwater management. To meet these requirements, architects need to be able to print and use highly detailed architecture landscape plan documents in the field. This leads to many challenges, including:
Plans may not be durable enough to stand up to outdoor elements.
Small printers limit the details that users can include in a plan.
Poor clarity can lead to mistakes and rework.
Unclear documents can lead to misunderstandings between architects and clients.
What Are the Benefits of Using a Large Format Printer to Create Landscape Plans?

Large format architectural printers are designed with modern features that address many of the challenges that arise when printing and using landscape plans. They connect wirelessly to software applications and effortlessly print detailed blueprints and landscape plans in the field, office, or wherever AEC professionals need them. Landscape architects prefer large format printers because they provide these benefits.
Visualizing the Landscape to Replicate in Construction
Large format printers print on a much larger scale than typical office printers. The added space provides landscape architects with room to create a detailed scale replica of an entire landscape. This detailed image can act as a blueprint for landscapers to refer to throughout the project.
Producing Larger Documents in Superior Quality
Landscape plan drawings are detailed documents that include essential metrics and information. To ensure all details are visible, images may need to be enlarged on smaller printers. Unfortunately, clarity can be compromised during the process, reducing the quality of the final image. Larger printers can include all necessary details in sharply defined clarity to reduce errors and misunderstandings.
Reducing Landscaping Costs through Print Speed and Fewer Mistakes
Modern large format printers support on-site printing and scanning to help landscape architects save time. With connectivity features and print speeds of 76 prints per hour, architects can print detailed plans on demand. This means you can print updated versions and avoid manual mark-ups that can lead to errors and miscommunications. With the ability to print quickly and on demand, architects can avoid rework and reduce project costs.
Large Format Documents are Easier for Clients to Understand
Architects use architecture landscape plan documents as a reference. They are also a great tool for effectively communicating with clients. Traditional printers require architects to develop multiple prints, which can be confusing when introduced separately. Large format documents provide a comprehensive view of the entire project, making details easy for clients to understand.
No Longer Require Multiple Small Prints
Typical office printers can only create small prints. As such, architects must join multiple small prints together to achieve the level of detail necessary for landscape projects. This can become time-consuming and error-prone if they miss details or make mistakes during the assembly process. Large format printers allow architects to create a single cohesive print of the entire project for increased accuracy and detail.
Faster Printing Means Faster Production
Landscape projects often require multiple teams to carry out specific tasks over a period of months or even years. These projects are subject to strict timelines and careful scheduling requirements. On-site printing and scanning need reliable software connectivity and speedy printing for results that keep projects running on time. Large format printers can meet these needs by rapidly producing large, detailed prints in as little as 30 seconds that architects can use for immediate reference.
Reach Out to HP to Discuss Your Large Format Printing Needs
Landscape plan drawings must be printed in high-quality to serve as accurate reference documents in construction. Modern large format printers have a variety of features that help architects overcome the challenges of printing and using landscape plans in the field. HP is a leader in producing high-quality large format printers and plotters for the AEC industry. We produce a variety of printers capable of working seamlessly with landscaping software and other essential applications.
Reach out to HP Virtual Booth to learn more about wide-format printers used in landscape design and to discuss your large format printing needs for architecture landscape plans.
Download our eBook now and discover how innovation is streamlining workflows, producing prints of unmatched quality and increasing IT efficiency like never before.

While we can't meet in person, why not to attend a live product demo or join live presentation from our experts.
To schedule it in advance, simply click the corresponding button below.