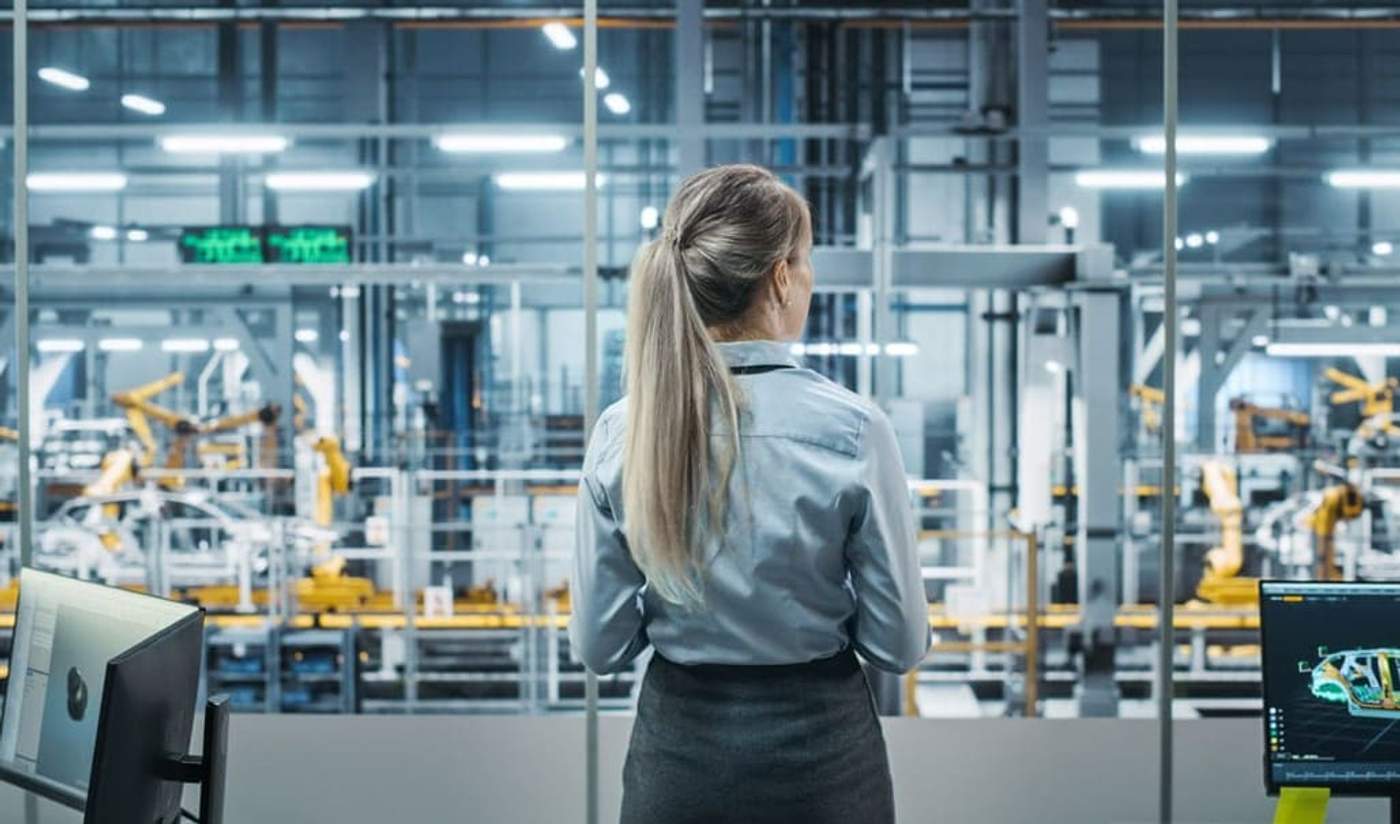 Automation in the AEC Sector: How It Will Shape the Future

Automation continues to radically change many industries, including architecture, construction, and engineering. You'll find all types of devices and software driving automation in the AEC sector, from automated site surveying solutions and blueprint drawing software to constant job site monitoring.
The question is whether automation is a threat to the AEC industry or a chance to bring it into the future. Historically, the AEC industry has been slow to evolve from a technology perspective, but automated solutions could enable it to move forward more efficiently.
How Automation in the AEC Sector Will Drive the Future of AEC Work
Automation simplifies a wide range of processes, which is ultimately how automation will drive the future of AEC work. While the AEC sector has been somewhat resistant to adopting new solutions, it has already benefitted from different types of business tech. With the effects of the pandemic still lingering in this industry, the AEC workforce will also likely be more inclined to adopt automation sooner rather than later.
Labour shortages and other issues have made it important to optimise the efficiency of projects in the AEC industry as much as possible. With the help of automation, companies in this sector will be able to overcome the challenges they face more easily. At the same time, new automation technology and Construction 4.0 won't necessarily replace human workers so much as supplement their efforts and improve their overall efficiency.
It's essential for business leaders in the AEC and construction industry to consider how automation will improve efficiency and cost-effectiveness. One of the reasons why the AEC industry has been slow to implement automation is the worry around the initial cost of integration. Business leaders are concerned about how much they'll spend on the technology. But the investment is worth it if it means a successful future in the long term.
In the end, automation in the AEC sector and artificial intelligence (AI) will improve the productivity of AEC professionals and systems. This will translate to reduced costs. For example, solutions that facilitate machine learning can continually improve efficiency over time, helping businesses make more informed decisions that fuel growth. Meanwhile, automation APIs for software tools like Autodesk Revit simplify building information modelling for all types of professionals working for AEC firms. Drone technology has also come a long way in helping survey property, assess maintenance requirements, and perform other tasks.
How Can You Grow Your AEC Company?
If you're wondering how you can grow your AEC company, there are plenty of ways to do so with digital change through automation. With another critical labour shortage and the need for improved efficiency affecting every AEC firm, you can carry your business into the digital era with the right steps and integrations. Also, accommodating primarily remote collaboration will further help you succeed.
The following are some specific strategies you can use to grow your AEC company with digital change through automation:
Decide Whether to Hire Drone Specialists or Drone Subcontractors
The AEC industry often relies on drones for project surveillance, planning, thermal imaging, and more. You can improve drone management by hiring either in-house drone specialists or subcontractors. The right option for your business will depend on your budget and resources to hire and train in-house staff. Sometimes, a drone subcontractor can help you save more money and time while helping you focus on business development.
Consider Managed IT Services
Another way to automate and improve the efficiency of AEC firms is to work with managed IT service providers. If you don't have a dedicated IT team, managed IT can help you keep your systems consistently up-to-date and running the way they should. The right professional services in this area will help procure and integrate new technologies and optimise your operations.
AEC marketing will help you reach new prospective clients and build client relationships. You should use a combination of online and in-person marketing strategies, including outbound and inbound campaigns. This could entail everything from print media such as billboards, brochures, and other more traditional materials. At the same time, you should invest in digital marketing. Then you can connect with prospects online through your website, social media, search engines, and other channels.
These are simply some of the many ways high-growth firms excel today in the AEC space.
Alternative Building Methods

To further develop automation in the AEC sector, consider certain building method alternatives that can improve your operations in various ways.
Some examples of popular alternative construction methods to use today include:
Today's construction tech gives AEC firms the ability to extend their reach across the globe. Many AEC firms can use global connectivity to connect with those in less developed nations in need of better infrastructure. For instance, AEC companies can use video communication solutions and other tools when communicating with clients in an otherwise isolated country to discuss building bridges for people who need access to vital local resources.
When planning any project, geospatial technology can allow for peak precision. This technology uses geospatial data that provides firms with locational and situational information. Staff can learn about everything from local populations and surrounding properties to foreseeable costs, among other data. This can help meet building code requirements and other specifications when planning construction in any location.
Autonomous Construction Equipment
Many types of construction equipment are going autonomous today with the increased use of robotics; the digital vs. automation debate often resolves itself with robotics. From drones to self-driving trucks and other heavy machinery, AEC companies will be able to harness the power of powerful technology to further simplify construction processes and reduce the impact of labour shortages.
Alternative Building Materials
The AEC industry is also using more alternative building materials of all types. These building materials include:
Structural insulated panels (SIPs)
Shipping containers for homes
Straw bale construction
- And more to help reduce material expenses and navigate supply shortages
Reach Out to HP to Solve Your Printing Needs
Automation in the AEC sector will continue as technology advances and more companies adopt automated solutions. At HP, we can help automate your company's printing processes with the right resources and expertise. Contact us today to discuss your printing needs.

While we can't meet in person, why not to attend a live product demo or join live presentation from our experts.
To schedule it in advance, simply click the corresponding button below.