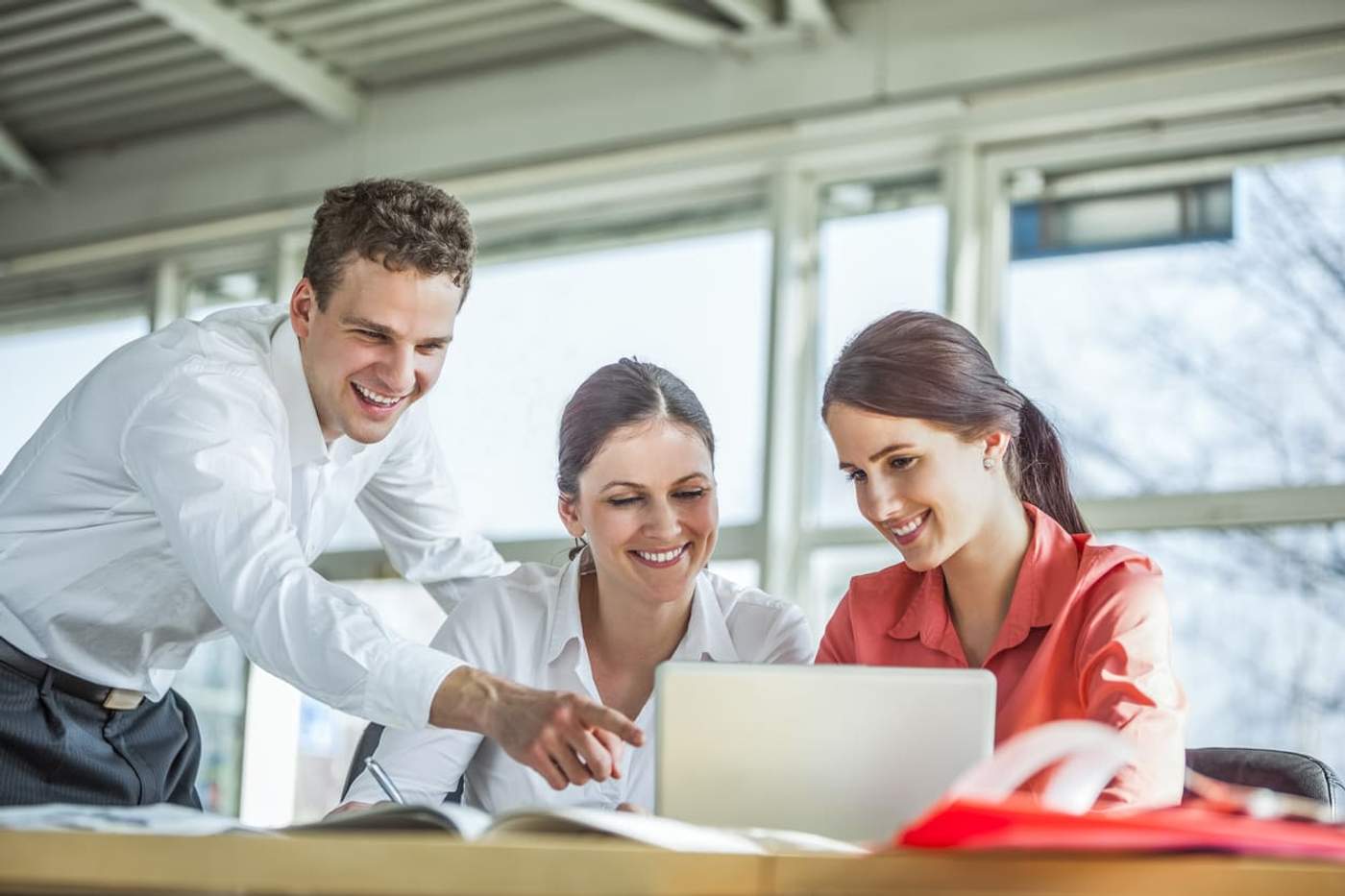 AEC Marketing: Effective Ways for AECs to Market Their Firms

In Architecture, Engineering, and Construction (AEC), reputation is everything. Clients rely on a firm's referrals and body of work to know if they are making a good choice. But you can't build a client-winning reputation without visibility. Being good at what you do is not enough if you are an AEC firm. People need to hear about you and spread the word to new potential clients, or you will rarely get hired. But what is the right way to reach future clients and turn your excellent work into that all-important client-winning reputation? When your work is excellent but your visibility is lacking, it's time to consider AEC marketing strategies.
Those firms struggling to master the right approach to SEO and marketing publication are not alone. After all, most guides are pitched toward B2C businesses like retail and restaurants. Fortunately, you are also not alone in building an AEC marketing plan. This article will help you examine what makes an AEC marketing strategy successful. You'll also see what takes them to the next level. How do you find, win, and retain clients, and how do you get those clients to refer you to others?
Let's dive into the details of how you can get started, either on your own or with an AEC marketing firm.
How to Help Your AEC Firm Win More Business
A marketing strategy can help to win more business for your AEC firm by increasing your visibility and the rate at which others refer clients to your team. In fact, a recent study revealed that over 80% of professional service firms receive referrals from people who they have not directly worked with. Instead, these referrals for new clients are won through visible reputation alone.
The best AEC marketing plan is a dual engine of reputation and visibility. When you do good work and display expertise, this forms the foundation of what you are marketing; it's the "Practice what you Preach" element of your campaign to win more clients. Once you have a strong foundation, visibility-boosting marketing tactics will help future clients encounter and trust your brand in the open marketplace.
The first and most talked-about marketing approach to increase your AEC firm's visibility is through digital marketing. Hosting an expert blog and sharing guest blogs on related sites is a great way to earn organic traffic from those who have questions that your AEC expertise can easily answer.
Readers who come to trust your content and often return to your blog for professional tips, guidelines, and insights are the most likely to become your indirect referral sources. You can also draw more attention to your past projects and current advice with social media and other live campaigns.
On-Site Reputation Building
AEC firms also have a unique opportunity to market using on-site printed materials. Large banners, fence covers, and other on-site signage allow you to get the attention of potential future clients when they drive past your in-progress projects every day. You can compound on this reputation-building visibility approach with branded company uniforms and vehicle decals. Then every example of in-field professional expertise your firm performs is also a walking advertisement for the brand.
In-Person Displays of Expertise
Finally, don't be shy about sending your experts to events as guest speakers and trainers. Many people will remember a truly knowledgeable AEC professional at an event. They may become another source of indirect referrals or even seek out your firm when it comes time for their own AEC investment as a new client.
How Do Top Architecture Firms Deal With Clients?

In any industry, it's only natural to take your success cues from those at the top. So, how do top architectural firms win clients and turn current jobs into future contracts? According to the research, this has a great deal to do with connecting with the needs of your local community. Those firms that win steady contracts for large projects in their city and region work hard to align their work with the needs, style, and regulations of each site's surrounding land or neighbourhood.
The first step to wowing current clients in order to win future referrals is to do your research. Every project is worthy of a unique approach based on what will work best in the region. Naturally, those building in places like California will need to consider both heat and fault lines when planning a large construction project. In contrast, those building in Colorado and up through the Midwest must include serious winterisation in the plans.
You should also research what works best in neighbourhoods and what features are most appreciated by the local community. After all, your finished projects will be visible to—and often used by—hundreds or thousands of people every day. Doing good work that is uniquely suited to each site will create that foundation of reputation that every AEC firm needs to win future clients.
When your project is underway, your reputation grows with each display of professional operations. If your work site is tidy, your team is pleasant, and the job is done swiftly with minimum inconvenience to nearby neighbours, the community will remember each of your team's projects as one of the best examples of local construction they have encountered. The final step is to brand your excellent work to give that great reputation natural visibility.
Once you have begun a building project, your opportunity for visibility skyrockets. Using large-scale print materials, the community will know which AEC firm is responsible for the tidy, ecological, and friendly worksite—and the delightful buildings left in your wake.
Why Is Marketing Important for Both Small and Large Engineering Firms?
Regardless of your AEC firm's size, marketing plays an important role. Providing expert services and excellent structures will have limited reach unless you make an effort to increase your visibility. Referrals and new clients come from people's ability to trust your firm, which means hearing good things about your brand and then seeing that work backed up with skilled projects and knowledgeable team members.
Marketing can help a small firm grow its client base to extend throughout its local community. Also, large firms always benefit from opportunities for further growth of their client list.
Boosting Your AEC Brand Visibility With Large-Scale Printing
If your AEC firm is struggling to increase your rate of referrals and new clients, why not use every tool in your kit? Large-scale printing is one of the best ways to raise visibility. Pair it perfectly with the excellent work you are already doing. When you put a building up, your community deserves to know who is responsible. Also, when your work site and final structures are excellent, your name will ring out the next time a local site needs development.
Here at HP, we are prepared to provide your AEC firm with all of the large-scale construction site printing equipment you need for both functional covers and powerful on-site visibility. Contact us today to discuss your printing needs.
Download our eBook now and discover how innovation is streamlining workflows, producing prints of unmatched quality and increasing IT efficiency like never before.

While we can't meet in person, why not to attend a live product demo or join live presentation from our experts.
To schedule it in advance, simply click the corresponding button below.