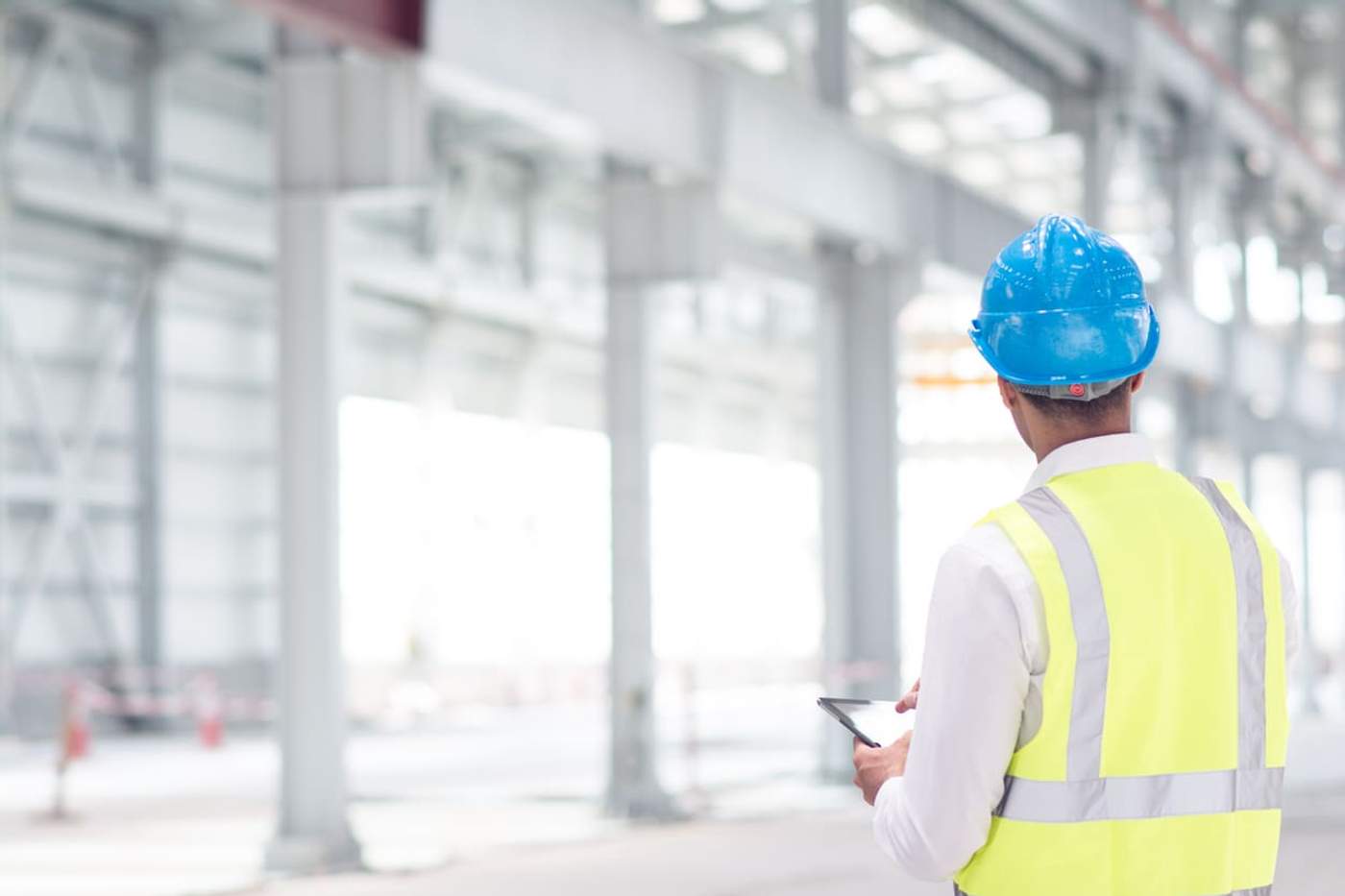 Top 5 IoT Applications in Architecture, Engineering, and Construction

The Internet of Things has transformed how we interact with the world and how we use and retrieve information. From on the job to in the home, IoT applications are making life simpler and more efficient.
But IoT is impacting architecture, construction, and engineering in a major way. Just as there are smart homes, there are smart construction sites. This includes everything from the safety gear that workers wear to the cameras, robots, and drones that are omnipresent at worksites.
Here, we discuss the top five IoT applications for architecture, construction, and engineering.
The Internet of Things (IoT) is a term that describes a wide variety of devices that connect to computer networks to work properly. An IoT device is any device that sends and receives information through the internet. These devices typically connect to a larger network to transfer critical information. Various technologies like reliable sensors, artificial intelligence (AI), cloud connectivity, and natural language processing (NLP) make the use of IoT devices possible.
For many people, the most relatable examples of IoT devices are items in the home like home voice controllers, doorbell cameras, and smart TVs. However, commercial operators use IoT devices in a variety of industries.
For example, the electric meters that allow professionals to read your meter remotely are IoT devices; devices with IoT in engineering projects of all types are becoming increasingly commonplace. There are also many ways IoT devices assist in the medical industry to monitor patients and provide care. In the construction and architecture fields, IoT devices in cameras and drones can monitor worksites, generate advanced digital renderings of building projects, and more.
The concept of IoT didn't officially have a name until 1999. But one of the earliest examples of an IoT device was a Coca-Cola machine located at Carnegie Mellon University in the early 1980s. Local programmers would connect through the Internet to the refrigerated appliance. They'd check to see if there was a drink available and if it was cold. Only then would they make the trip to purchase one. While we think of the smart refrigerator as a relatively new invention, it can be said that it was actually one of the first IoT devices.
Top 5 IoT Applications in Architecture and Design

IoT in architecture and design applications offers up a variety of exciting solutions to help construction professionals work more efficiently. They can also create advanced structures that are safer and more environmentally friendly. IoT infrastructure serves the people who use various buildings and make day-to-day tasks more manageable. These are some of the top IoT applications in architecture and design.
Named for their ability to control their own environment, smart buildings depend on a variety of sensors to regulate everything from temperature to lighting and security. Smart buildings utilise a centralised data system and cloud connectivity to control a variety of IoT devices throughout the building. In turn, these systems control temperature, airflow, humidity, oxygen levels, etc., based on data collected through sensors that measure occupant density and other metrics.
Used in the construction process, a digital twin is a digital copy of a proposed project. It can update itself as the physical object changes in response to its surrounding conditions.
Like their commercial counterparts, smart homes use a centralised system to control many devices. IoT devices in a smart home work together to control many functions that previous generations of homeowners would manually control. Smart homes contain a single automated system. It links all the devices such as a smartphone, tablet, or laptop with door locks, cameras, lights, televisions, thermostats, house monitors, and even appliances like refrigerators as parts of the IoT technology. IoT in homes helps to save energy, improve security, and facilitate elderly living.
Sensors that detect motion and vibration in large-scale structures can be used to help recognise dangerous situations and natural disasters before injury and loss of life occur. When IoT sensors understand what any structure's normal functions and environment look like, they can detect abnormalities that signal an emergency. For example, specific disturbances that lead to catastrophic failures in bridges, dams, and buildings could be recognised before they occur.
Traditionally, construction sites were isolated from offices, companies, and logistics chains. As a result, much time is wasted on every project due to unexpected delays and miscommunication. IoT devices that monitor construction site conditions, automate tasks, and track deliveries connect these work sites to vital information. This development allows construction experts to function more efficiently.
What Are the 4 Stages of IoT Architecture?
For IoT architecture to work properly, the mass connectivity of several devices must be carefully managed so they work seamlessly together. At a high level of operation, an IoT structure comprises four types of IoT; these are: applications and analytics, integration, security, and infrastructure. To deploy IoT system architecture, a four-stage process is used.


Sensors and Actuators: Sensors capture process status data or environmental conditions to provide data to systems.
Gateways and Data Acquisition Systems: The data sent by sensors is collected by a Data Acquisition System (DAS) and converted into a digital analog format for improved information consumption.
Edge IT and Data Processing: Data that has been collected and digitised undergoes further processing using machine learning before reaching the cloud centre.
Data Centre and Cloud: Powerful IT systems analyse, manage, and store data in the cloud or corporate data centres. Here, a broad picture of the overall IT system is visible.
The Internet of Things is a set of rapidly evolving technologies. It shows exciting promise for revolutionising the functions of architecture, construction, and engineering in a major way. By improving the flow of information provided during the design and construction process, IoT applications can help buildings reach higher standards of functionality, safety, and environmental responsibility. Modern large-format construction printers and plotters play an important part in the process. Contact us today to discuss your printing needs.

While we can't meet in person, why not to attend a live product demo or join live presentation from our experts.
To schedule it in advance, simply click the corresponding button below.