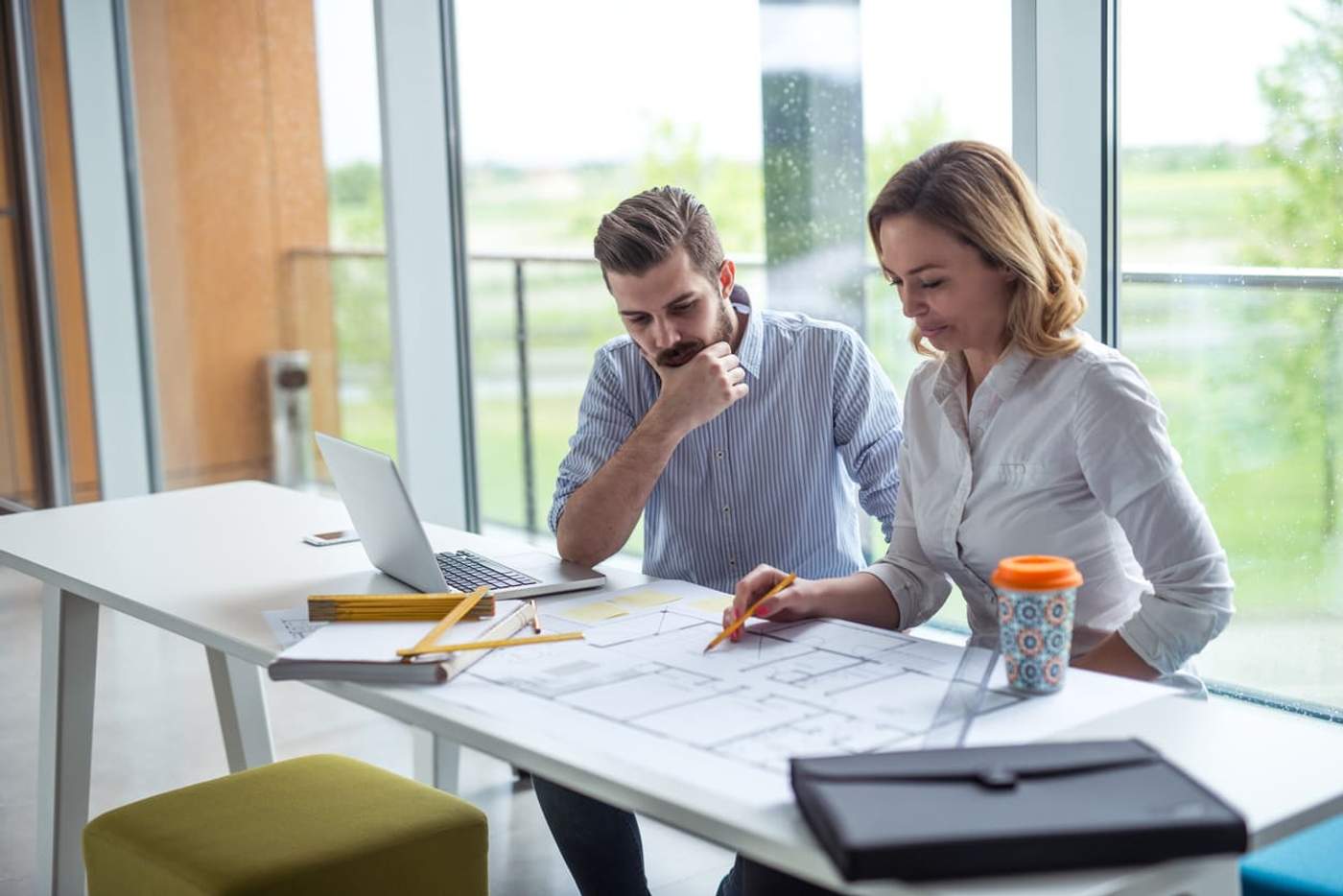 Wireless Plotters for Small Businesses: 10 Cost-Effective Benefits & Wireless Printing

Today, small businesses worldwide are constantly seeking new ways to optimise their operations and stay ahead of the competition. A more recent solution for their printing needs has emerged in the form of finding the right wireless plotter. This game-changing version of the standard plotter printer offers a range of benefits and convenient wireless printing solutions to small businesses, all of which will be covered in this article.
By unveiling the various benefits and solutions of wireless plotters, small business owners will clearly see the value of including these printing machines as part of their operations equipment in order to elevate their overall productivity and streamline workflows in a more cost-effective way.
What Are Wireless Plotter Printers?
Wireless printers offer flexibility in a competitive modern workspace. A wireless printer can accept print jobs from team members both in and out of the office without a direct network connection. Plotter printers provide superior printing quality and options for a wide range of professional purposes. Together, wireless plotter printers make it possible for small businesses to create beautiful and even large-scale prints, no matter where your team is working from.
The Distinction Between Wireless and Traditional Plotters
Traditional plotter printers are edifices within the office, wired directly into the office network. They can only accept print jobs from on-network computers. While they achieve a high-quality level of print, they can only accept print jobs from on-site, wired-in devices.
A wireless plotter printer offers a high degree of printing precision and performance along with the flexibility to send in a print job from workstations connected by Wi-Fi or a cloud platform.
Importance of Wireless Connectivity in Small Business Settings
Small businesses rely on wireless technology to unlock their potential. Wireless functionality makes it possible to:
Hire remote talent from anywhere
Offer hybrid schedules
Empower your team to travel while staying connected
Whatever industry your small business is in, you likely have a lot to gain from wireless functionality.
The Top 10 Benefits of Wireless Plotters for Small Businesses

Why are wireless plotter printers a great addition to small business operations? We've put together the top ten benefits that come from combining the adaptability of wireless printing with the quality of plotter printers.
1. Enhanced Mobility and Flexibility
Ability to Print Remotely From Different Devices and Locations
No matter what industry or market your small business is in, you will be able to line up the printing of beautiful and high-quality prints with both mobility and flexibility using wireless printing features.
2. Streamlined Workflow Efficiency
The Convenience of Eliminating Cable Clutter
Small businesses without much space in the office don't have to worry about cable clutter behind and around the printer. Just design, print, and thrive.
A Faster and More Efficient Printing Process
Traditional printers often require extensive setting up by someone who understands both printing and networks. Wireless plotter printers, however, can offer conveniences like one-click printing for any employee, whether or not they are in the office.
Elimination of Cables, Reduced Maintenance, and Improved Resource Allocation
Reduce your total need for maintenance services by reducing the bulk and wear on your small business equipment. It will require a lower cost to maintain and provide more flexible resource allocation within your small business.
4. Expanded Connectivity Options
Compatibility With Many Devices
Wireless plotters can work compatibly with technology like:
Computers
Smartphones
Tablets
When using a wireless plotter printer, small businesses are not limited to workstation print management. Team members can send in print jobs and plan new printing tasks from their computers, laptops, tablets, and personal smartphones.
Integration With Cloud Services for Easy Printing and Document Sharing
If your small business already uses cloud services to design documents and coordinate hybrid teams, wireless printing is the perfect addition. A wireless printer can integrate with the cloud services you are already using to streamline your work process.
5. Improved Collaboration and Sharing
Facilitating File Sharing and Collaboration Among Employees
Teams can work together to build the ideal printed materials before sending those designs to the printer from anywhere. File sharing and collaboration improve the overall quality of each printed design.
Enabling Hassle-Free Printing of Large-Format Documents During Meetings
Printing large-format documents can be easily accomplished in-house for a small business with teamwork and a wireless plotter printer in the shared office.
6. Remote Monitoring and Management
The Ability to Monitor Print Jobs and Manage Plotters Remotely
Large print jobs often need monitoring to ensure they complete successfully. However, with a wireless plotter printer, a small business can maintain operations while monitoring plotter print jobs remotely.
Notifications and Alerts for Maintenance and Ink Replacement
While printing remotely makes for a quick and easy small business printing solution, sometimes on-site maintenance is required. A wireless plotter printer will send remote notifications and requests for maintenance to make upkeep simple to take care of.
Energy-Saving Features of Wireless Plotters
Small businesses concerned about the efficiency of their power consumption can rely on wireless plotters to use less energy and to minimise offline power cycles while waiting for print jobs.
Automatic Sleep and Wake-Up Modes for Reduced Power Consumption
Many wireless plotter printers have an automatic sleep function that can be remotely woken up for printing to reduce overall power consumption.
8. Scalability and Future-Proofing
Exploring Scalability Options for Growing Businesses
Plotter printers have been the high-end office printer of choice for decades and have only become more sophisticated with time. A wireless plotter printer is perfect for a small business on the rise, easily scaling to meet the needs of a growing office.
Future-Proofing the Printing Infrastructure With Wireless Capabilities
When your small business is angled toward the future with remote and hybrid team members, flexible working locations, or new expansions in the works, your wireless plotter printer makes the future accessible with future-proof printing solutions.
9. Improved Security and Data Protection
Security Measures in Wireless Plotters
Every element of modern business technology must have excellent security, and your printer is no exception. The latest wireless plotter printers can be configured to accept print jobs only from authorised users through cloud-based platforms and authentication systems.
Encryption Protocols and Authentication Mechanisms for Data Protection
Your print jobs will also be secure because the details of each print will be encrypted and protected during the transfer and printing process.
10. Environmental Considerations
Eco-Friendly Aspects of Wireless Printers
Wireless printing allows you to optimise your use of energy and paper with energy-efficient sleep functions and collaborative design before a print goes to paper. More efficient paper and inking options allow minimal resource use for maximum printing quality.
Reduced Paper Waste and Energy Consumption
Large-scale and flexible paper options allow for reduced paper waste, while the latest printer designs optimise energy consumption. This gives your small business a small ecological impact.
What Are Some Wireless Printing Solutions for Small Businesses?
Small businesses often benefit from high-end printing to create excellent business materials, marketing materials, and high-detail documents. Wireless printing solutions can offer that same level of quality with increased convenience and flexibility for your small business needs. Here are a few examples of wireless printing solutions for small businesses.
Plotters Equipped with Built-In Wi-Fi Connectivity
Wi-Fi plotter printers do not need to be directly connected to the office internet by a physical line. Instead, they include an internal Wi-Fi card similar to a high-powered laptop and can connect to an office wireless network instead.
Setting Up and Configuring Wireless Connections
Setting up a Wi-Fi printer is much easier than configuring a traditional plotter printer because they are designed for quick and secure wireless connectivity.
Mobile Printing Apps and Cloud Services
Mobile Printing Applications and Cloud Services
The ability to print through a mobile app or cloud service brings the power of print to any location. Employees working from home, travelling for business, or working with clients can send a print job to the office easily using applications like the HP Click app.
HP Click is a simple print job submitting tool for sending print jobs on the go as soon as you design or receive them. It is popular with teachers, local businesses, and non-profits, with easy drag-and-drop preview and print configuration settings.
Printing Directly From Smartphones and Tablets
There's no need for a full-powered computer workstation or laptop to send a print job. With the right apps or connected cloud service, your team can print even from their tablets and phones.
Network Printing and Print Servers
Network Printing Solutions for Small Businesses
Of course, internal network printing is still part of wireless plotter printer capabilities. As part of your company's Wi-Fi network, you can set up internal printing solutions similar to more traditional office printers—but without the classic limitations.
Utilising Print Servers for Wireless Connectivity
If you want to set up print servers with wireless capabilities, then a wireless plotter printer is the perfect bridge between internal print servers and external functionality.
Reach Out to HP to Discuss Your Wireless Plotter Printer Needs
When your small business is looking to empower your office capabilities with high-end printing that your team can use from anywhere, HP is here to help. Contact us to discover the perfect printer and combined wireless printing solution for your business model, industry, and unique printing needs.

While we can't meet in person, why not to attend a live product demo or join live presentation from our experts.
To schedule it in advance, simply click the corresponding button below.