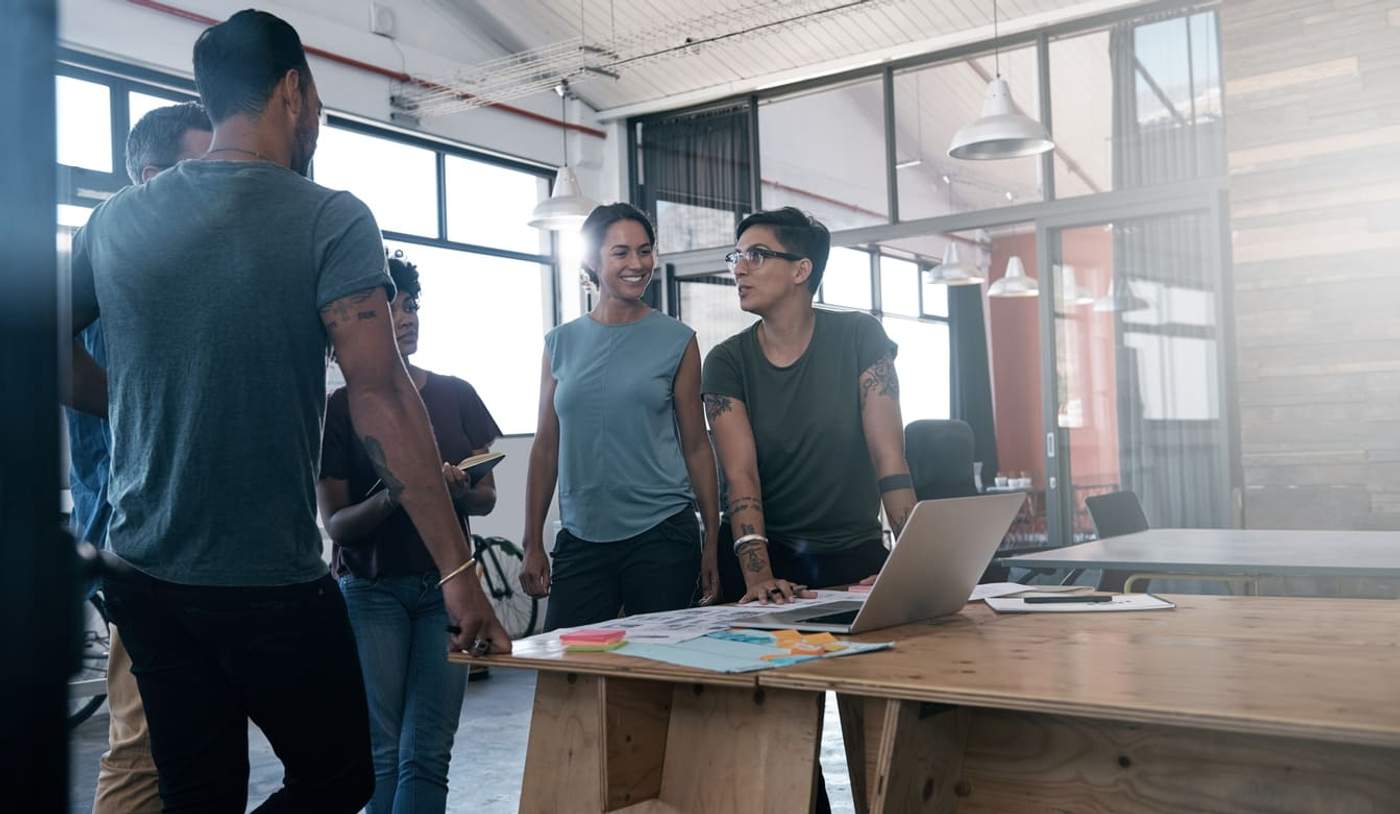 How Corporate Firms Can Use Large Format Printers in Their Everyday Work

A professional large format printer or plotter is probably something you picture only in print shops. But would your company benefit from having its own? The answer to this question is typically yes, but a lot of business owners don't think so.
A large format printer is anything that prints on media larger than standard desktop formats. So, let's go through how companies use these devices and what benefits they might have for you.
How Are Large Format Printers Used in Corporate Firms?
Think about all the things you currently outsource to a print shop, such as promotional materials, signs, etc. Now do the math about how much that costs you a year. Large format printers are used to create these materials in-house without compromising the quantity. If you only do these kinds of jobs occasionally, then it may still be cheaper to outsource. But large format printers also give you more control over materials. For example, if you are printing things for a product launch that has not been announced yet, having your own printer reduces the risk of a "leak."
The Main Uses of Large Format Printing in Corporations
Large format printers are typically used to print things such as:
Signs
Posters
Trade show displays
Vehicle wraps
Product packaging
Decals
Your company's needs may vary, but all companies need promotional materials regularly.
Benefits of Corporate Large Format Printing

So, what are the benefits of bringing your large format printing in-house?
With your own professional large format printer(s), you don't have to wait in a print house's queue behind several other customers. Instead, employees can simply send a job to the printer when they need to.
They also don't have to go pick the job up or wait for shipping. Instead, they can collect it from the printer like any other job, just by walking to the print room. Alternatively, they can tell the person who ordered the job to pick it up.
This means you get your materials much faster, and you are not spending employee time ordering jobs and then picking them up.
Accessibility & Versatility
With the printer right there, you can configure it exactly how you want it and reconfigure it as needed. A professional large format printer can have a touch screen that can be used to change settings, or you can change settings over the network. You are not limited to what the print shop offers. The touch screen is also easier for people to use, especially those who might not be confident with technology, might have ageing vision, or have other issues.
This allows you to make use of all the printer's capabilities. You can do a batch of posters, company banners, or even, with some printers, t-shirts for people to wear at the trade show. You don't have to go to multiple print shops to get everything you need. This also gives you more freedom to think outside the box.
Enhanced Clarity & Detail
You chose your professional large format printer to fit your exact needs. This means that you get all the detail you need, and you can produce high-quality print tasks without compromise.
Large format printers can also provide improved detail on smaller "targets" because they distinguish between images and text better. This means that they print more clearly and are less likely to give a bad print, saving time and materials.
Colour large format printers often provide better colour quality and are true to what you want, especially if printing photos.
Mobile Printing Capabilities
Imagine you're out at lunch the day before a trade show, and you realise nobody printed the posters you're giving out. You can use your smartphone to print the posters and then call somebody at the office to run them over right away.
With modern large format printers, you can print from absolutely anywhere using your mobile device, which is convenient (and great for print emergencies).
Another advantage of wide-format printers over desktop printers is they can print on something a variety of paper and card stock materials.
This means that you can print more durable materials and reprint less often, saving time and, if you do it right, saving money in the long run. You can also put out banners and posters that can withstand the weather, even when it rains heavily.
Which Everyday Work Activities Can Large Format Printers Help With?
If you're still questioning whether a company whose primary task is not printing needs a large format printer, here are three everyday work activities large format printers can help with.
1. Developing Materials for Marketing Campaigns
Digital is first in marketing, but print is not dead. Any kind of local marketing campaign benefits from high-quality posters and flyers. Some large format printers can even print billboards.
Having your own printer makes it easier to "prototype" materials by printing off a copy for everyone to look at and give opinions on, and then you can do small jobs yourself. You may still want to outsource larger quantities that are more efficiently printed off-site, but a professional large format printer helps you develop, produce, and assess materials.
2. Creating Business Signage to Build a Brand Identity and a Stronger Company Culture
If your business has a brick-and-mortar location, then a large format printer can create all your signage in-house. This guarantees a high level of consistency and control over your signage. This allows you to more rapidly build your brand identity and change anything that doesn't work with less cost than paying setup fees all over again.
You can also improve teamwork by printing out internal content—project tasks, timelines, Gantt charts and the like—in larger formats to hang on a wall or place on the conference table. This helps keep everyone up-to-date on the project and can keep motivation high.
3. Creating Designs, Images & Graphics to Assist With Business Communications
Finally, the higher quality of a large format printer is handy for images and graphics in paper communications, both internal and external. They can be used in internal flyers to keep employees informed and in materials sent to customers or vendors.
How to Make the Most of Large Format Printing
There are two things you need to take into account:
The upfront cost of a large format printer can be high. If you only need one once or twice a year, it might be better to continue to outsource. However, these printers typically last several years, and you should look at the cost over those years to see which is better.
One thing to understand is that there is an indirect ROI. This comes from savings on employee time (which can then be better utilised), faster access to completed print tasks, etc. While your own printer may cost slightly more in terms of actual expenses, you also need to take into account these time savings.
Reach Out to HP to Discuss Your Professional Large Format Printer Needs
At HP, we offer the best large format all-in-one printers for your company. Contact us to talk to an expert salesperson about your specific needs.

While we can't meet in person, why not to attend a live product demo or join live presentation from our experts.
To schedule it in advance, simply click the corresponding button below.